Auckland Foodies Share Their Most Romantic Meal
In honour of Valentine's Day, four foodies share the romance — and sometimes memorable mishaps — of food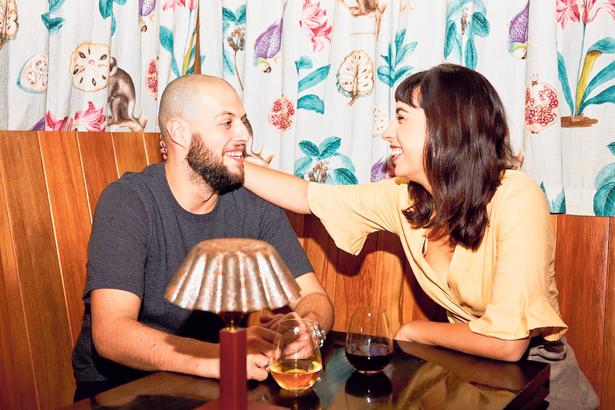 Saturday Feb. 9, 2019
NICK LANDSMAN & EMMA OGILVIE OF LA PECHE POP-UP @lapechepopup
Most romantic meal?
Nick: Emma surprised me in our Paris apartment about three years ago. I got home from work and with my eyes closed, she led me to the lounge which she'd turned into a restaurant with a table cloth, candles, flowers. For dinner she learned how to shuck oysters and prepared a beautiful plateau de fruits de mer (seafood platter). It's an abiding memory.
Staying in on V-Day?
For us there is nothing more romantic than seafood — oysters, crayfish, prawns and other delights of the sea. Our ultimate date night involves a seafood starter or even a large platter arranged on crushed ice, served with good bread and butter. We would follow up with some handmade pasta and truffles seem appropriate here, and good wine.
Any kitchen disasters?
We'd just got back from a trip to England for Christmas and it was freezing, so we decided to cook a hearty boeuf bourguignon at home. The oven turned off midway and wouldn't come back on. We ordered pizza instead and happily watched a film on the couch.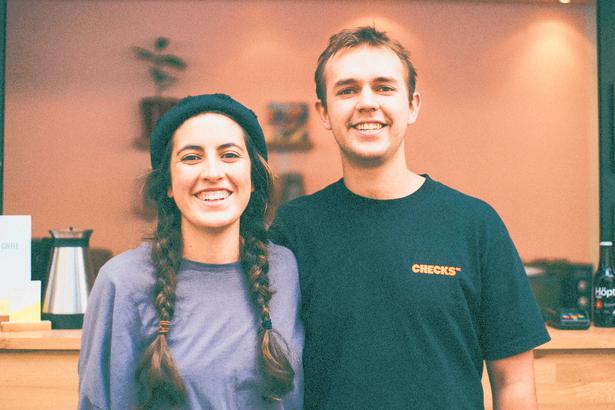 DIVA GILES & LOGAN BIRCH OF FREAKY CAFE @freakygrams
Most romantic meal?
Logan: We saved up all our tip money to try to book at one the best restaurants in London, The Ledbury. We got a table and had the best evening — we were so out of place among the glamorous diners. Diva had on her faded Docs and I had on my favourite jeans but it didn't matter to the staff — the service was amazing. The whole night was made even better knowing that we'd be going back to eating lentils for the rest of the month.
Staying in on V-Day?
Logan: I'd cook minestrone soup for Diva. She always asks for it, even on a hot day. It's so simple but makes her really happy.
Diva: Or the macaroni cheese that's on our menu at Freaky. If either of those are on the table I wouldn't even offer to cook. If we go out, it'd be my treat and I would take Logan to Apero on K Rd. He will want whatever the kitchen is specialising in and for me, the mushrooms and a glass of wine that Mo picks.
Any kitchen disasters?
Logan: Diva and I first met working at Prego. Diva would order the pea and pancetta risotto — without the pancetta — and would always come up and tell me how much she loved it. I was stoked. Once we started dating, I realised she was vegetarian, which came as an awkward surprise because I'd been cooking the risotto with chicken stock. I never changed to vege stock because I was worried Diva wouldn't like it anymore. That felt disastrous at the time but when I told Diva (a year later) she found it funny.
Share this:
More Food & Drink / Features & Profiles