What It Takes To Survive Auckland's Competitive Restaurant Scene
Ahead of Auckland's biggest food festival Taste of Auckland, we talk to restaurateurs about the challenges of running a top restaurant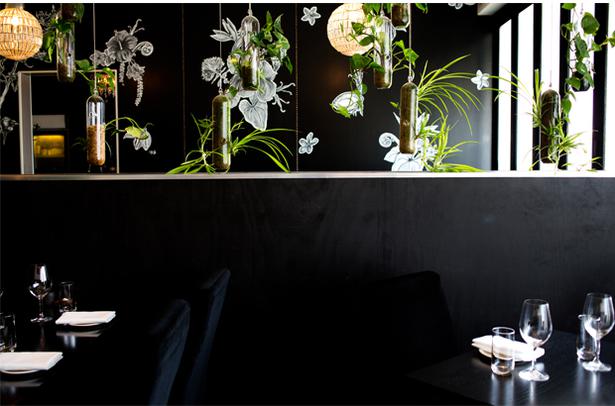 Tuesday Nov. 14, 2017
As the Taste of Auckland festival gets set to celebrate a collection of the city's best restaurants, a name that's disappeared from tomorrow's line-up is that of Jacob Kear.
Having worked in Michelin-starred restaurants across the world, he took the position of head chef at Clooney earlier this year, with the hope of making it one of the best restaurants in the world.
Kear impressed reviewers, including Viva restaurant critic Jesse Mulligan, who said he would choose Clooney for his last meal because it would be "an expression of everything humanity has learned about food up until this moment".
Last month, Kear announced he was departing Clooney, stating those involved "all wanted different things". With Kear gone, owner Tony Stewart has decided to close the iconic restaurant in January after 11 years of business, describing the situation as "incredibly upsetting".
Stewart has, however, hinted that the end of Clooney marks the start of a new venture and says he's had a chance to reassess what's most important to him. "It had become about us and less about our customers and that was wrong," Stewart explains. "Thankfully that is now a thing of the past."
With well-known chef Michael Meredith also announcing the closure of his fine-dining establishment Merediths after a decade, questions have been raised. Does this constitute a trend? Is this the end of fine-dining? Or is it just that running a restaurant has always been one of the toughest gigs around?
Both restaurateurs have spoken about the sacrifices involved in staying at the top of the game, with Meredith citing fatherhood as the reason for shutting up shop, and Stewart saying it's the "ongoing excuses you make for not being able to be there for those closest to you" that can make the business a hard one to love.
NEW OPENINGS: Five Summery Auckland Eateries
Stewart says Auckland's restaurant scene is "thriving" but the pressure on operators isn't going anywhere as the city changes. "It has come so, so far in the 11 years we have been open," he says. "Operators will have to be better at adapting and finding margin … It is very much in favour of the customer, and that will continue as long as Auckland develops."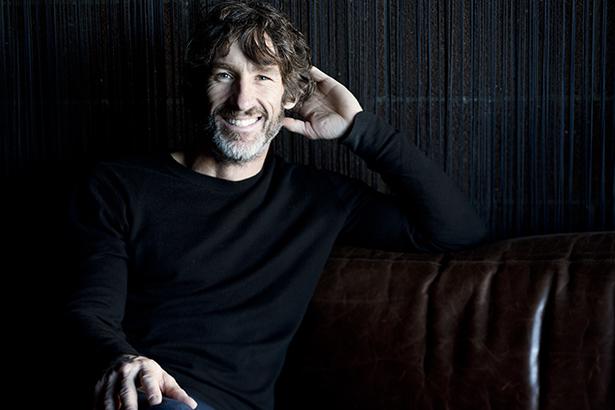 The Restaurant Association's Auckland president and winner of the 2017 Lewisham award for Outstanding Restaurateur, Krishna Botica, echoes the importance of listening to customers.
She managed Prego for 21 years, and now, with partner Tony McGeorge, Botica co-owns a series of restaurants that are among Auckland's best: Cafe Hanoi, Xuxu Dumpling Bar and Saan.
"More than ever customers choose where they will spend their money based on their perception of the values of the business," she says. "For us, this includes using only ethically sourced produce and having a deep respect for the culture and cuisine we're representing."
Botica says although Auckland has some exceptional restaurants, a wealth of staff bringing skills and knowledge from around the world and access to exceptional produce, local and central government need to provide more support.
"We see a vibrant food culture as critical to building a vibrant and successful city — Melbourne, Hong Kong, London and France know that food is a key driver to high value, high-quality tourism. New Zealand hasn't seemed to have grasped this yet."
Botica says our food culture should be valued as highly as agriculture has been. "We have the building blocks to create something exceptional," she says.
READ: More Foodie Events to Book
As Saan's head chef Lek Trirattanavatin will be bringing flavours of Northern Thailand to the Taste festival, Dariush Lolaiy will be demonstrating a rustic style of food his family has been creating in Cazador's kitchen for two generations.
Known for its focus on game, Cazador is celebrating its 30th birthday, with Lolaiy crediting its longevity to the loyal customer base they've built up through a balance of creativity and consistency.
"We try to respect their dedication to Cazador by staying innovative with our dish development," says Lolaiy, "but we never stray from our core ethos of sustainable meat, an affordable bistro menu, prepared in our classic style."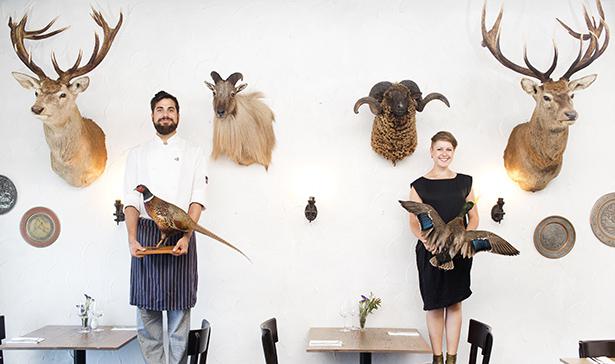 Most changes are still inspired by past offerings, and they maintain a respect for "old-school techniques", rather than following new trends and technologies. Where Lolaiy does welcome change is an increasing awareness of how the food industry impacts the environment.
"The big issues are water and soil quality," he says. "It's our obligation as a business to support small-scale producers who share our environmental concerns — and it turns out that their produce is more nutrient-dense and delicious, so that's a massive bonus."
This is also the case for The Cult Project — chefs William Cook and Carlo Buenaventura — who believe a growing regard for sustainability is the most important thing happening across the industry.
But rather than aiming to spend decades in the same kitchen, The Cult Project pop-ups in different restaurants, allowing the chefs the freedom to experiment and reinvent themselves with each project.
They believe they're a "perfect example of what good things can come from collaboration" as New Zealand's chefs "slowly" come around to the idea. They say their approach helps to foster a shared sense of community within the industry, adding that it's a more relaxed style that helps our restaurants stand out from those overseas.
"It makes it more of an enjoyable experience and less stuffy — I think it helps define what New Zealand dining is all about," say the chefs, in a joint answer over email.
READ: New York Chef to Bring a Taste of the Big Apple to Auckland
Kyle Street (previously of Depot) has also moved between kitchens, and for the past year has been running Culprit — a restaurant serving modern European fare on yum cha style trolleys. The biggest challenge of its first year?
"Probably to let people know we exist," he says. Hidden up a staircase of Wyndham St, Culprit's unique location is endearing, but has also posed a huge challenge.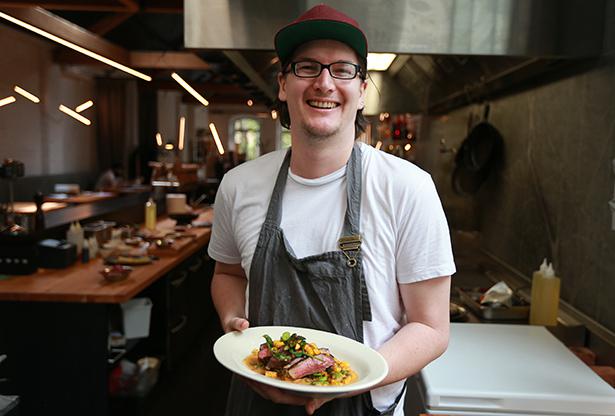 Street says their style of service, which sees diners choose larger plates while smaller bites arrive on trolleys and trays, makes the whole experience more fun.
"Think of it as a free-form degustation without the pretence and formality," Street says, with the emphasis on casual yet upmarket dining mirroring the few details Stewart has revealed about what may come after Clooney.
If there's one thing that's certain, things aren't getting easier for restaurants. But, as the 20,000 people who are about to flock to Taste of Auckland will likely tell you, there's also a lot to be excited about, even proud of.
And more than ever, restaurateurs realise the importance of their diners. As Tony Stewart puts it, going forward "restaurants will need to understand their customer like never before".
For those with the means to do so, it seems there's never been a better time to get behind the restaurants you'd like to see celebrate their second, third or 30th birthdays — however Auckland may look (and taste) by then.
• Taste of Auckland, November 16-19, Western Springs. For tickets and event details, visit TasteofAuckland.co.nz
Share this: