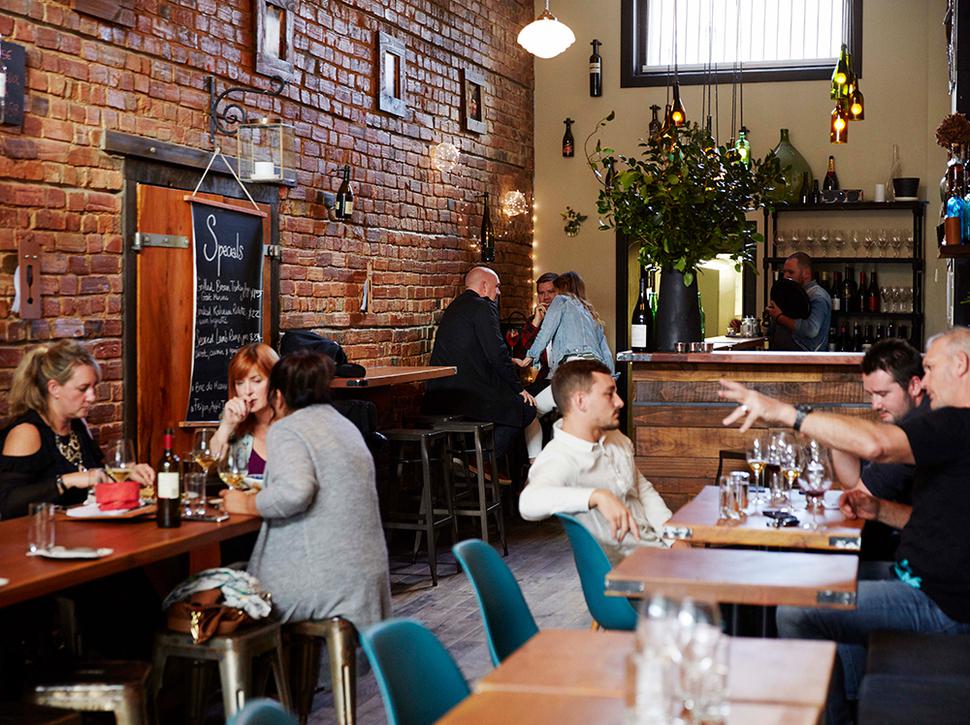 Where To Find: Auckland's Best Bar Food
Hint: You'll discover it concentrated on the city's good-time strip, Karangahape Rd
Wednesday June 13, 2018
It's Friday night on K Rd and the outside tables at Madame George are full. Friends sit elbow to elbow at the beer garden-style tables, happily shrouded in plumes of rollie smoke and chatting loudly as staff carry out rounds of vodka shots, cans of beer and trays of fanciful cocktails.
It's 10pm and the night's just getting started around here, because why go anywhere else when the food is as good as the booze?
READ: 9 Places To Find Warming Cocktails & Cosy Drinks
Amid the chaos of a typical weekend drinking session, plates of thoughtful food emerge from the kitchen; food so good it's seen this popular bar named one of Auckland's top 50 restaurants, blurring the lines between a bar with great food and a restaurant with superb drinks.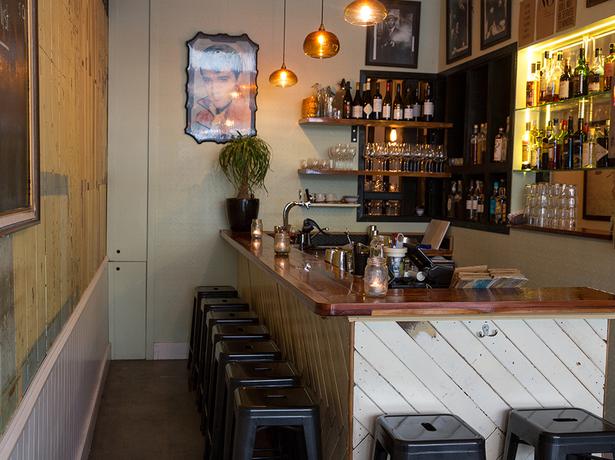 For a city that has such a great culinary scene, bars that do food well are rare. Despite it being a legal requirement to offer food in premises that serve alcohol, the majority of bars consider food an afterthought, with curly fries, bread and dips and bowls of spiced nuts all depressingly common on menus.
Of course, it's hard to convince trained chefs into an open-late kitchen, and space restraints make setting up a working kitchen difficult for many bars.
READ: The Viva Team's Favourite Happy Hour Spots
It's heartening then, that K Rd houses a cluster of owner-operated bars that are setting the standard for food in the city. Places like Madame George, which has morphed from its dive-bar origins into a place serving excellent fare without the formalities forced on most restaurants. That means great food served in loud, chaotic, busy spaces — everything a good bar should be.
Owners Pablo Arrasco Paz and Matthew Fitzgerald say their bar is like an extension of their living room, "with nice food and drinks, just like when you're hosting a party at home," says Pablo. Chef Patrick Schmitt's contemporary New Zealand menu highlights local ingredients and "unsung heroes like kahawai, carrots and cauliflower".
READ: Top of the Drops: The Viva Team's Favourite Bars
But it's the unexpectedness of it all that the team relishes most: "That surprise we see in people's faces as they experience Madame George for the first time, when they're taken aback by the food … we like that," Pablo says.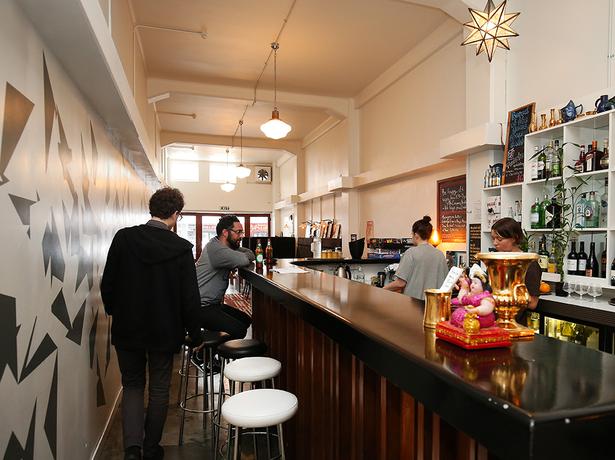 Further down the road at Peach Pit, which on any given night houses spill-off from the crowds attempting to get a table at Coco's, looks can be deceiving.
Its unassuming facade betrays the fact that inside are rows of plush velvet booths, at which delightful bar food is served by knowledgeable staff.
Not only will the bartender here let you taste an obscure natural wine before committing to a whole glass, or whip up a tamarillo and tequila cocktail with a flower enshrined in an ice rock, but they will take the time to explain their seasonal menu, offer advice on how many dishes to order to satiate your hunger, and serve it all on beautiful ceramic plates.
READ: Q&A With World-Famous Bartender Charles Schumann
The specials board is where Peach Pit really shines, with a focus on vegetable dishes — such as a multi-coloured beetroot salad with feta whip and dill, or baby kumara roasted until deep and sticky with chamomile, sliced green chilli and shavings of smoked cheese. Vegetarians and vegans are well catered for here, something owner Lukrecya Craw feels strongly about.
"It's an ethos: eat less meat. A meal without it should be great tasting, quality food and provide us with a common ground, something we can all share."
Just across the road at Satya Chai Lounge, owner Sammy Akuthota knows that sometimes you just want something hot, salty and deep-fried with your cold beer. He's crafted a menu comprising his favourite dishes and roadside snacks typically found on the streets of India.
READ: Restaurant Review: Satya, Grafton
The most popular dish is the dahi puri, a homemade cracker topped with potato and chickpea mash, tamarind chutney and dusted with spices, which Sammy imports from India. There's also the deep-fried paneer, sauteed with onions, spices, bell peppers and roasted cashews — "deep-fried cheesy goodness", Sammy says.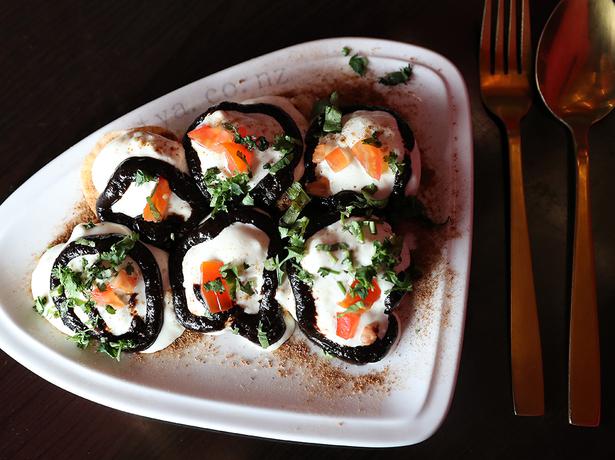 The K Rd chai lounge is his second bar — he opened the first one on Sandringham Rd in 2016. Sammy had a feeling that an unpretentious, boozy chai lounge would be a hit with Aucklanders and he was right.
The decor is a cross between "beach bach and Indian road shack" and the nondescript doorway on the grimiest section of K Road makes it feel like a secret you're happy to be in on.
Sammy is particularly proud of the beer selection, calling it a "badass range" of more than 160. Elsewhere on the drinks menu are spicy takes on traditional cocktails, like the South Indian-style espresso martini with hints of roasted chicory and a negroni made with masala chai spices.
READ: The Chicest Glassware To Buy
Sammy loves what K Rd represents: "K Rd is just so beautiful. People are who they want to be," he says. "There is no filter, things get loose, but you'll also find some of Auckland's best food and drinks." Such is Sammy's dedication to K Rd that he plans to open a cocktail bar next door with Indian-style tiki drinks and street food.
Further uptown, in a few senses of the word, is Apero, a wine bar that, like Madame George, has morphed into more of a restaurant/bar than a casual wine bar since it opened in 2014.
It's a place where visitors are welcome to share a bottle of wine, but they'd be missing out if they didn't try chef Leslie Hottiaux's food.
She turns out several specials a day, as well as classics like the sausage coil with mustard, the terrine of the day, and vegetarian dishes like whole roasted cauliflower; and crispy falafels served with yoghurt and herbs.
Front of house her partner Mo Koski is "the sort of guy you can happily leave in charge of choosing all of your drinks and food", says Viva eating out editor Jesse Mulligan.
READ: Restaurant Review: Cotto, K Rd
For something a little more down and dirty, head to Acho's in St Kevins Arcade to get an Orion beer the size of your head and Japanese tapas. At this bar, tables spill out into the arcade, mingling with diners at Lebanese restaurant Gemmayze St and the cafe opposite, creating a rowdy community vibe.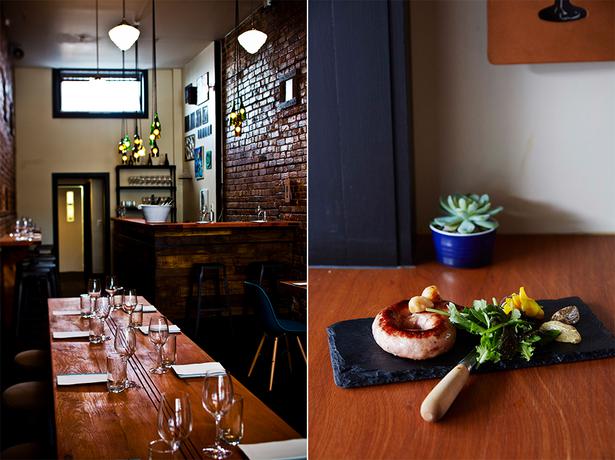 Find classics like the sausage coil with mustard at Apero. Photo / Rebecca Zephyr Thomas

As the surrounding eateries close for the night, Acho's stays open late, churning out steamed buns, katsu, spicy fried chicken, skewers and Japanese booze like whiskey, sake, shochu and plum wine.

Owners Tomoko Tokuhiro and Noboru Fujikawa operated Acho's as a food truck before opening their tapas bar in 2016. Since then the tables have been filled with regulars who appreciate the quality, consistency and price of this Japanese street food.

READ: 12 Spots with Cosy Booths

If there's a reason K Rd has a disproportionate number of bars serving great food, it may be the anything-goes attitude on this unique strip.

If you don't feel like leaving your barstool for a sit-down meal, you don't have to. If you want to eat three courses with a round of tequila shots, you can do that too. It's entirely likely that you'll head into a karaoke lounge or a club for some dancing after a late-night bite.

Despite fears of over-gentrification on K Rd, the street still retains its grimy edge and dodgy corners, and its pockets of owner-operated bars doing great things with food just add to the wonderful mix.

ELSEWHERE AROUND TOWN

BARUHLO
Sarah Ginella and Nico Mendez have created the ideal Parnell local with Baruhlo, modelled on the neighbourhood bars of Europe and South America, with a colourful Euro-Latin-style tapas menu that changes often and a drinks list featuring pisco sours, blood orange negronis and lots of rioja. "We have a tiny space, so it's noisy and communal and it suits the informal bar style of service. It's also comfortable space to be a solo diner," Sarah says.
7/15 Faraday St, Parnell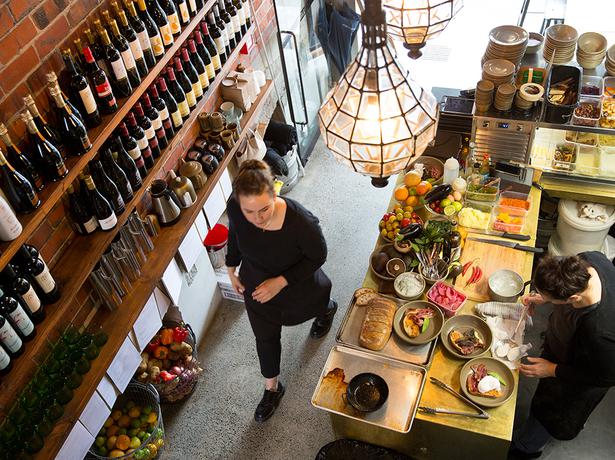 XUXU
Grab a XuXu martini, served with chilli-infused gin, lychee and pineapple, and settle in for this cocktail bar's speciality: dumplings. They are served in steaming bamboo baskets on a tiered stand (depending on how many you order, and you should order several) and it turns out dumplings are the ideal cocktail food — bite-sized, hot and delicious. Try the prawn and ginger har gao or the chicken wontons in drunken sauce.
Cnr Galway St and Commerce St, Britomart
HALLERTAU
Drinking Hallertau's range of craft beers straight from the source is a delight. The brewery is a short drive northwest of Auckland and is buzzing most days, but especially on the weekend, when it can be tricky to get a table. Come for the craft beer, but stay for the food, which includes two set menu options (great for feeding a crowd) and a bier garden menu heavy with fresh vege dishes and wood-fired meats.
11 Coatesville Riverhead Highway, Riverhead
Share this: