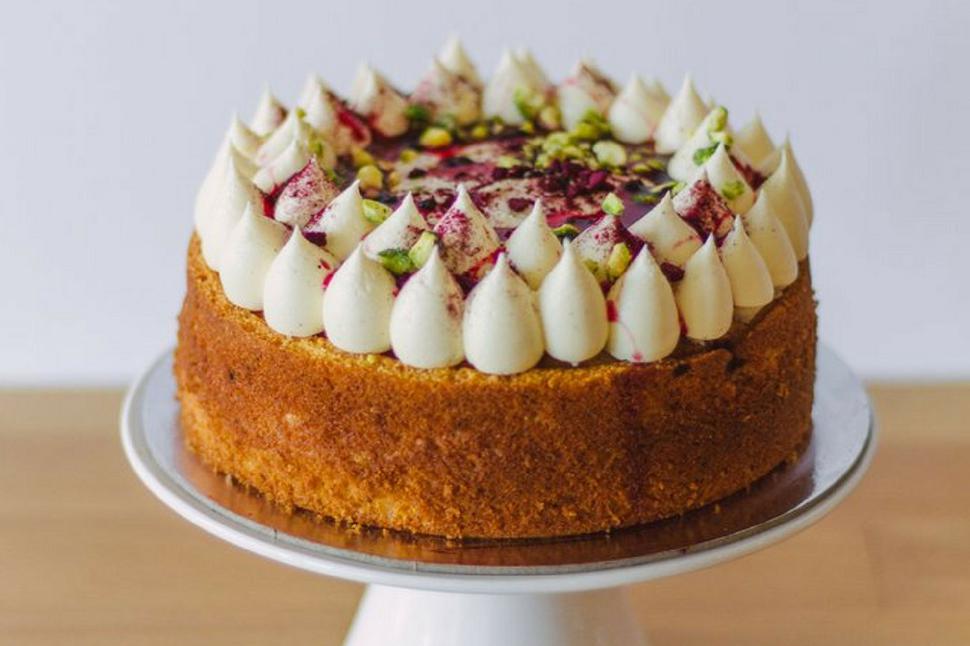 Where To Find: Auckland's Best Gluten-Free & Allergy-Friendly Treats
If you thought ditching gluten meant abandoning your sweet tooth for good, then boy, do we have news for you
Tuesday June 12, 2018
Pillowy doughnuts, chewy chocolate chip biscuits and the buttery aroma of muffins pulled fresh from the oven…Few things induce the same kind of mouthwatering response as daydreaming about the sugar-laced treats available to Auckland foodies.  
But for those who have to thwart gluten by choice, allergy, or otherwise, the aforementioned treats tend to induce nothing other than disenchantment.
Fear not, bread-free brothers and coeliac sisters! Many an Auckland-based cafe has cottoned on to the growing aversion to gluten-laden goods, in favour of producing wheat-free delights that are every bit as indulgent as their predecessors.
Here, we dive into 20 of Auckland's best gluten-free indulgences sure to satisfy your sweet cravings.
Mondays
Purveyors of all things simple, seasonal and delicious, Mondays have built their reputation on a food ethos centered on whole food. Catering to everyone — from vegans to Paleolithic eaters and everyone in between — their menu proffers cardamom buckwheat waffles so delectable you'll be hard pressed to believe they're gluten and dairy-free, and vegan.
Where: 503 New North Rd, Kingsland   Contact: 09 849 7693   Visit: Mondayswholefoods.com 
READ: Where To Find: Auckland's Cutest Coffee Spots
Little Bird Unbakery
It would be sacrilegious of us to pull together a list of Auckland's finest –free treats without honouring Little Bird. Their 'unbakery' makes eating light easy; everything is served raw to preserve nutritional value. Our pick? The rich and gooey raspberry cacao brownie has been a cabinet mainstay for years — and for good reason might we add.
Where: Cnr Summer St & Ponsonby Rd, Ponsonby   Contact: 09 555 3278   Visit:  Littlebirdorganics.co.nz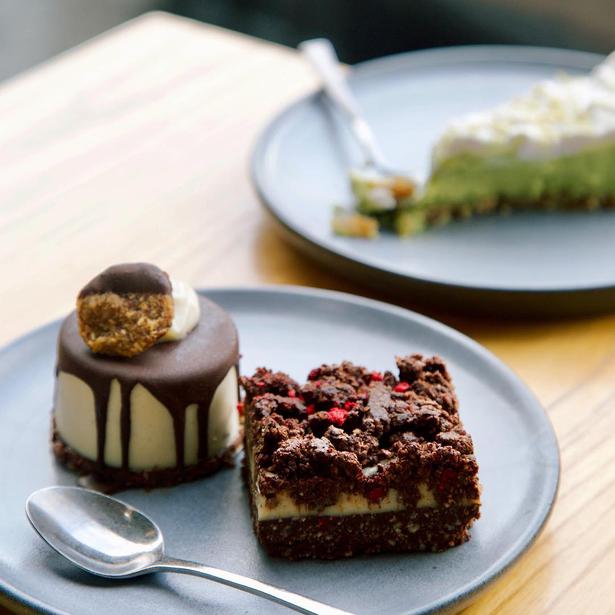 The Caker
Take it from someone who knows, The Caker's gluten and dairy-free dark chocolate cake is probably the best you'll ever eat. Equal parts decadent and moreish, this cake comes decorated with smooth, dark chocolate ganache, freeze-dried strawberries, and lashings of toasted coconut. And it's vegan-friendly, too.
Where: 446 Karangahape Rd, Newton   Contact: 09 308 9407   Visit:  Thecaker.co.nz
READ: Where To Find: Auckland's Best Nostalgic Baking 
Wise Cicada
Newmarket stalwart Wise Cicada serves a dual-purpose to the eager vegan market, with half of their presiding location offering patrons an array of a la carte and cabinet meals, crafted with organic and vegan ingredients. The other half? A bustling wholefoods store of sorts, catering to all elements of health and wellness, that extends far beyond food. Sweet tooths amongst us will delight over the raw Neopolitan cakes, layered with organic, vegan goodness.
Where: 88 Broadway, Newmarket   Contact: 09 529 9529   Visit:  Wisecicada.co.nz
Misters
There's no need for tiptoeing your way around Misters menu, everything they make in-house is 100 per cent gluten and dairy-free. Looking to organic whole foods, Misters range of sweet treats includes this divine vanilla berry cheesecake (pictured below), featuring Ceres Organics blueberries.
Where: Ground Floor, 12 Wyndham St, Auckland City   Contact: 09 379 9939   Visit:  Misters.co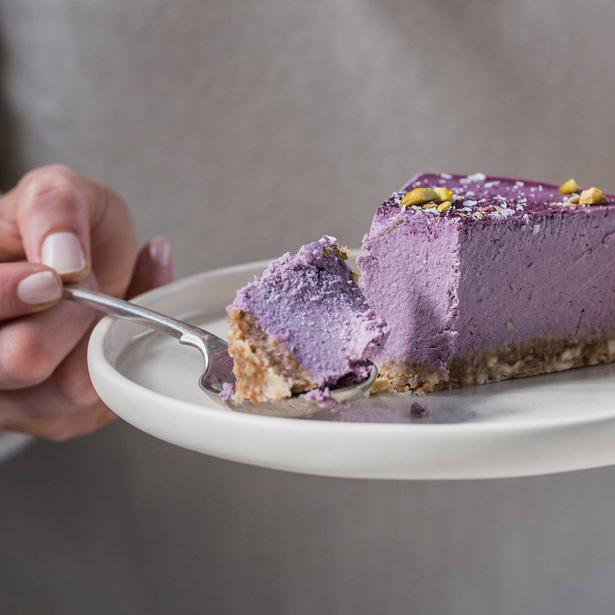 The Raw Kitchen
Olivia Scott is taking over Auckland city, one palate at a time. With two doors now open in the City of Sails, The Raw Kitchen is known for its range of organic coffee, smoothies, soups, salads and, naturally, raw treats and cakes. For those dabbling in the ketogenic diet, you'll want to wrap your laughing gear around their cacao peanut butter keto slice for a grain-free sweet fix.
Where: 90 Wellesley St West, Auckland or Strand Arcade (opposite Atrium on Elliot)   Contact: 09 358 0274   Visit:  Therawkitchen.co.nz
The Midnight Baker
Did somebody say doughnuts?! While The Midnight Baker is famous for the incredible freedom loaf stocked by all and sundry, you're really missing out if you haven't sampled their gluten-free and vegan doughnuts. Perfectly glazed and adorned with freeze-dried raspberries and toasted peanuts, you'd be hard-pressed to find GF doughnuts as delicious as these.
Where: 218 Dominion Rd, Mount Eden   Contact: 09 623 3163   Visit: Themidnightbaker.co.nz
READ: Where To Find: Auckland's Best Bread
Kokako Cafe
Come for the coffee, stay for the range of vegan and gluten-friendly treats screaming your name from their cabinet. Much like their tempting chocolate, coconut and raspberry bar — a decidedly grown-up take on the humble (and hotly contested), Bounty Bar.
Where: 537 Great North Rd, Grey Lynn   Contact: 09 376 6086   Visit:  Kokako.co.nz
Cake & Co.
If you're in the mood for celebrating, Cake & Co. is just the ticket. A selection of their cakes can be made gluten, sugar, dairy and egg-free, while not compromising on taste. We love the plum and pistachio cake, a vanilla cake filled with juicy plums, topped off with vanilla buttercream, pistachio crumble and plum syrup.
Where: 2/175 Ponsonby Rd, Freemans Bay   Contact: 09 376 3479   Visit:  Cakeandco.co.nz
Little & Friday
Beaten until fluffy, then blended with freeze-dried berries and shards of chocolate, don't look past Little & Friday's meringues when searching for something to accompany your morning cuppa.
Where: 43D Eversleigh Rd, Belmont, or 11 McColl St, Newmarket   Contact: 09 489 8527 or 09 524 8742   Visit:  Littleandfriday.com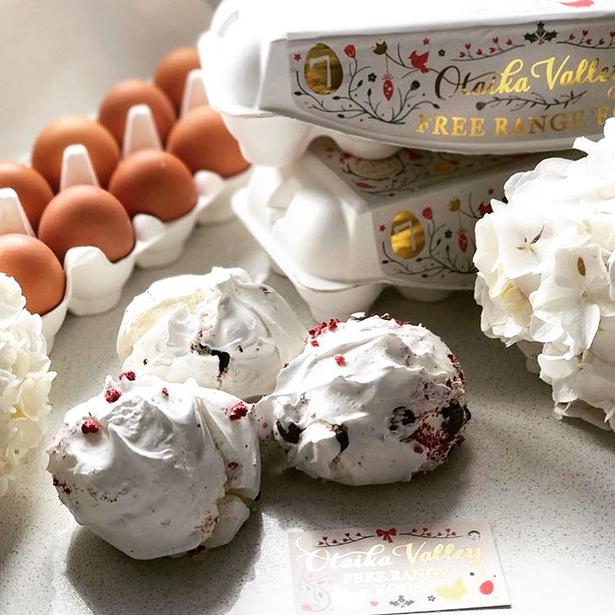 Craft Kitchen
Specialising in paleo-friendly eats, Grey Lynn locals are spoilt for choice when it comes to Craft Kitchen's burgeoning cabinet treats. Much like their super cute paleo lemon and walnut mini loaves.
Where: 2 Ponsonby Rd, Grey Lynn   Contact: 09 376 1962   Visit:  Facebook.com/craftkitchenponsonby
The No Grainer
Besides being painfully punny, The No Grainer is Mt Albert's wholefood deli, with plenty of gluten and dairy-free options to choose from. We can't think of a better way to spend our Saturday afternoon than with a generous wedge of the Jaffa chocolate cake, two delicious tiers of rich chocolate cake, served with chopped almonds, dark chocolate and plenty of orange rind.
Where: 773 New North Rd, Mt Albert Community Centre and YMCA   Visit:  Facebook.com/nograinernz
Hinemoa Street Organic Cafe
Calling all North Shore residents — you're in a for a real treat. Looking to the humble carrot cake for inspiration, Hinemoa Street Organic Cafe dropped wheat in favour of flavour — think creamy piped icing, toasted pepitas, sunflower seeds and cranberries.
Where: 138 Hinemoa St, Birkenhead   Contact: 09 418 0138   Visit:  Facebook.com/hinemoastorganiccafe
READ: Where to Find: Auckland's Best Pasta
Mimosa
Nothing says winter quite like a freshly baked apple crumble. This season, allow Takapuna's Mimosa to introduce you to a far healthier version — sans gluten and dairy. Their raw apple cinnamon crumble is the perfect way to round out an afternoon shopping Shore-side.
Where: 460 Lake Rd, Takapuna   Contact: 09 486 2020   Visit:  Facebook.com/mimosaloves
Bluebells Cakery
Karla Goodwin and her team of skilled bakers announced the opening of their newly minted Kingsland store earlier this year (and the subsequent closing of Eden Terrace). What followed was the launch of takeaway high tea sets, including gluten-free and pregnancy-friendly extensions. Beautifully packaged and ready to display on a disposable cake stand, this is one totally 'grammable way to surprise and delight.
Where: 361 New North Rd, Kingsland or 161A Hillsborough Rd, Onehunga   Contact: 09 377 3429   Visit:  Bluebellscakery.com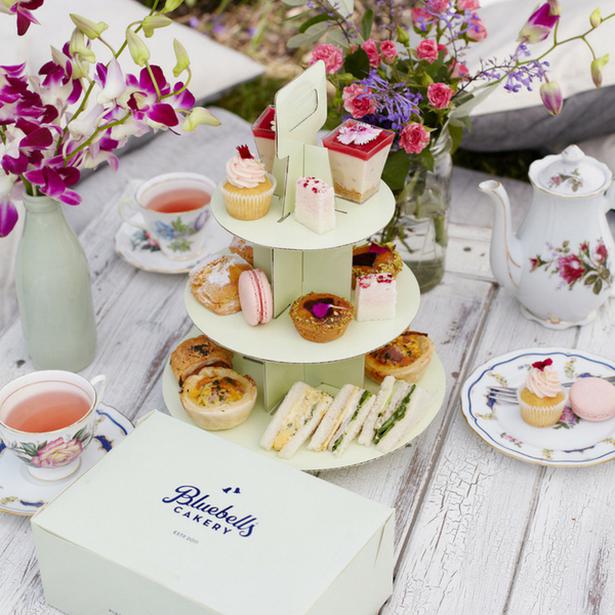 Gather Wholefoods Cafe
One scroll through Gather Wholefoods Cafe's Instagram feed is enough to leave you drooling. When it comes to gluten and refined sugar-free sweet treats, Gather Wholefoods Cafe certainly won't disappoint. We love their Reese's Pieces nut butter cheesecake, made with cashew butter to cater to those with peanut allergies.
Where: 1a Polarity Rise, Silverdale   Contact: 09 427 4020   Visit:  Gatherwholefoods.com
Milse
If you're a long-time gluten avoider, then it won't come as a surprise that macarons fill a void like no other chewy and delicious biscuit ever could. No one knows this better than Britomart's Milse, who offer up a range of luxuriously flavoured macarons daily. From green apple, lemon curd and Earl Grey, through to cookie dough, caramel macchiato, and dulce de leche. Divine is an understatement.
Where: 27 Tyler St, Auckland CBD   Contact: 09 215 8996   Visit: Milse.co.nz
READ: Where To Find: Auckland's Most Comforting Dumplings & Noodles
Paris Butter
Creamy, smooth, and utterly indulgent comes Paris Butter's take on crème brulee. This dulce de leche-inspired dessert will leave taste buds singing.
Where: 166 Jervois Rd, Herne Bay   Contact: 09 376 5597   Visit:  Parisbutter.co.nz
Giapo
Presenting handmade icecream in adventurous flavours, Giapo is known on the sugar addicts' anonymous circuit, and well. But the gluten-free amongst us need not suffer, the generous lot offer gluten-free waffle cones to house their elaborate, sub-zero creations.
Where: 12 Gore St, Auckland CBD   Contact: 09 550 3677   Visit:  Giapo.com
OKO Dessert Kitchen
Tucked away in a corner of Aotea Square comes OKO Dessert Kitchen, proffering a range of generous desserts available as gluten and dairy-free, or vegan. Try the 'blessed', a gluten-free, dairy-free and vegan offering of chocolate mousse, passionfruit coconut cream, and toasted hazelnut.
Where: Aotea Square, 291-297 Queen St, Auckland CBD   Contact: 09 365 2668   Visit:  Okodessertkitchenco.nz
Share this: