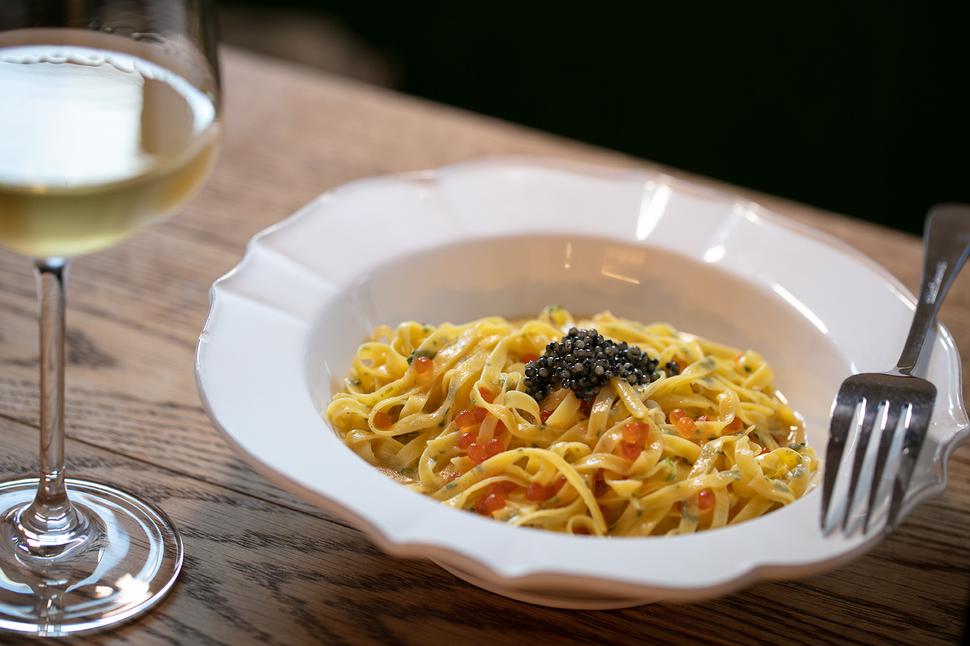 Get Your Gourmet: Auckland's Best Restaurant Takeaways Right Now
Your guide to level three's delicious pick-ups and deliveries
Wednesday Sept. 22, 2021
Auckland's beloved culinary institutions are offering contactless pick up and delivery, and now is the time to celebrate them. Dine-in with an assortment of gastronomical favourites below.
Keep an eye out for new additions; this list will be updated regularly.
Recently added: Ahi
Ahi
Ahi's At Home Garden Box for two to three people features a menu filled with vegetables grown in the Ahi kitchen garden in South Auckland, with current delights including kawakawa sourdough, lamb oyster shoulder, potatoes with truffle butter, ready-to-cook veges with pumpkin pesto and tiramisu. The menu changes weekly, with boxes available seven days for click and collect. Delivery is on offer for those within a 20km radius of Auckland's CBD. Order online by 4pm the day prior. Commercial Bay, Level 2/7, Queen St. Ahirestaurant.co.nz/product/the-garden-box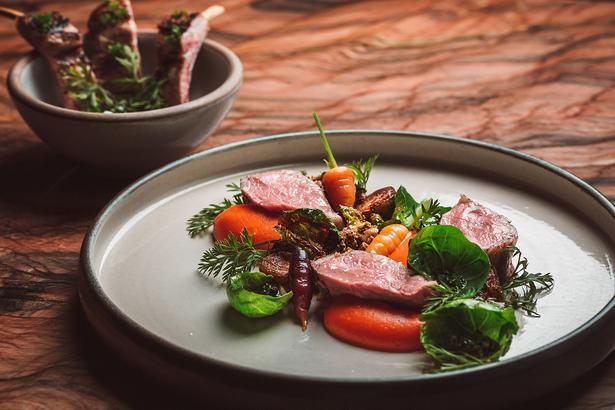 Alta
Dinner for two is easy with Alta at Home: think sourdough dinner rolls and cultured butter; nasturtium rolls with line-caught raw fish, fermented celtuce, sesame and basil; cauliflower carpaccio and devilled line-caught fish, mussel broth, fennel and herbs. The newcomer's menu also has vegetarian, gluten-free and vegan options. Order online. 366krd.co.nz/pages/alta-at-home. 366 Karangahape Rd
Andiamo
Answer the call for spaghetti and meatballs at Andiamo. There's also a divine macaroni and cheese, plus rigatoni, gnocchi, chilli fried calamari, meat loaf, pizzas and much more. Phone 64 9 378 7811 from 4pm to place your order. Pick up is available each day from 5pm to 8pm, starting Wednesday September 22. Delivery is available for surrounding Auckland suburbs for an additional cost. Andiamoeatery.co.nz. 194 Jervois Rd, Ponsonby
Azabu
The dazzlingly successful sushi of this stalwart is on offer, from assorted platters to rainbow, spicy tuna and seared salmon rolls, as are its much-loved chicken karaage, Nikkei steak, black tiger prawn dumplings, miso soup and edamame. For those wanting set menus, feeds-4 and feeds-6 Omakase menus can also be purchased. Order online. Pick up is available from 4pm on Thursday September 23. Savor.co.nz/takeaways/azabu-ponsonby. 26 Ponsonby Rd, Grey Lynn
Barulho
Choose between dinner box A (charcoal-grilled capsicum, braised lamb shoulder with salsa verde and polenta gnocchi, roast heirloom carrots, labne, and basque burnt cheesecake with roast rhubarb and lemon crema) and dinner box B (burrata, chicken and bacon pie with parmesan shortcrust pastry, winter slaw, and olive oil Valrhona chocolate mousse with plum and pistachio), and delightful extras including chocolate-covered biscuits with dulce de leche. Order online. Barulhoparnell.com. 2-6 Watt St, Parnell
Bestie Cafe
For those with a yearning for burgers, milkshakes and doughnuts, try bites at Bestie Cafe. You can also expect its classics, and coffee. View the full menu on its Instagram. Available between 8am and 2pm, Tuesday to Sunday. Order by calling Bestie Cafe at 092189295, or order contactless and its socially distanced counter. 179/183 Karangahape Rd
Cafe Hanoi
Enjoy roast duck rice paper rolls, wok-seared turmeric market fish, pork belly and lemongrass skewers, wagyu beef bavette, vegetable curry, braised tofu and shiitake, and hot soy milk doughnuts from the Vietnamese hot spot. Order online from Mobi2Go for pick up from Wednesday September 22 at 4.30pm, or order on UberEats for delivery. Cafe Hanoi will be open Wednesday to Saturday, 4.30pm to 8.30pm. Cafehanoi.mobi2go.com. 27 Galway St, Britomart
Cassia and Sid at The French Café
For exquisite Indian, turn to Cassia and Sid at The French Cafe's two-person heat-and-eat meal kits. Cassia's culinary kits range from Vegetarian (tikka paneer sliders, roasted carrot, stir-fry vege, naan and tiramisu) to Chicken (chicken tikka sliders, roasted carrot, tandoori chicken with a curry sauce, rice, naan and tiramisu) and Lamb (Goan lamb chops, its signature lamb seekh kebab curry, rice, naan and tiramisu). Find the full menu and order online here.
Alternatively, opt for Sid at The French Cafe's Chef's Signature Meal Kit (tuna, duck kumara puree, master stock and boy choy, salad greens, house-made bread and butter, and a dessert of chocolate, raspberry and hazelnut), the Vegetarian Meal Kit (carrot, asparagus and macadamia entree; mushroom, miso and truffle pie for main; salad greens, house-made bread and butter, and a dessert of chocolate, raspberry and hazelnut), or the Pescatarian Meal Kit (boasting tuna, scallop, kohlrabi and watercress; market fish with an egg yolk sauce; and, like the other options, salad greens, house-made bread and butter, and a dessert of chocolate, raspberry and hazelnut). Find the full menu and order online here.
Order online by midday the day prior for pick up from Thursday to Sunday, from 3pm to 7pm. Desserts will change weekly.
Cazador
The Cazador Kebab Store is turning on its grills on Friday September 24 and Saturday September 25 for venison kebabs for two with saffron rice, fattoush, Persian fries and baklava. Numbers are limited, so order online now (tender roast duck will be on offer once venison runs out). There's also a heat-and-eat meat pack for those interested in roasting a venison rack at home, to be enjoyed with duck fat potatoes and anchovy dressing. Cazador.co.nz. 854 Dominion Rd
Coco's Cantina
Choose from two of Coco's favourites to-go: spaghetti and meatballs, or ricotta and spinach balls, both available in 'couples/hungry' and 'whanau/flat pack' size options. Order online. Pick up is available from Friday September 24 at 3pm. Cocoscantina.co.nz. 376 Karangahape Rd
Cotto
Cast your palates to Cotto's glorious focaccia, fermented fries with feta and oregano, honey balsamic lamb ribs, pork belly and fennel slaw, spinach and goat's cheese dumplings, tortelloni, ragu and more, and be sure to add a panna cotta or Chocolate Nemesis. Order online, and pick up from Friday. Cotto.co.nz. 375 Karangahape Rd
Culprit
Culprit at Home returns with marvelous meal kits featuring kumara crisps, yellowtail kingfish, pork cheek or lamb shoulder and burnt strawberry creme caramel. Dinners available for Thursday September 30, Friday October 1 and Saturday October 2. Order online two days in advance for delivery. Culpritdiningroom.co.nz. 
Daphnes Bar Taverna
Feeling like Greek? This Ponsonby newcomer is offering a selection of real treats: spanakopita, smoked kahawai keftedes, a choice of gyros (think lamb koftas and falafel), potatoes and baklava. Order online. Pick up is available from Wednesday to Sunday, 5pm to 9pm. Daphnes.co.nz. 71 Ponsonby Rd
East
Enjoy East's delectable vegan takeout menu comprising everything from rendang curry to spicy garlic eggplant, caramelised black pepper tofu, black bean rice noodle rolls, som tam salad, crispy tofu, bang bang shiitake mushrooms. Available for pick up from 11am to 3pm and 5pm to 9pm. Order online. Easteats.co.nz. 63-67 Nelson St
Ebisu
The Japanese stalwart has sushi rolls and sashimi platters aplenty, plus a curated selection of some of its signatures, including beef tataki, chicken karaage, sticky pork belly and steam prawn dumplings. There's also an Omakase menu showcasing some of the restaurant's best dishes, in feeds-4 and feeds-6 options. Order online, and pick up from 4pm on Thursday September 23. Savor.co.nz/takeaways/ebisu. 116–118 Quay St, CBD
Esther
Sample chef Sean Connolly's burnt basque cheesecake (complete with orange marmalade) and homemade pies, or order the Luxe Lamb Shoulder, which counts flatbread, taramasalata, potato mash, salad, cheesecake and pre-mixed house negronis in its mix. Order online by 1pm for same-day pick up. Qthotels.com/auckland/offers/eat-drink/esther-takeaways-at-level-3. 4 Viaduct Harbour Avenue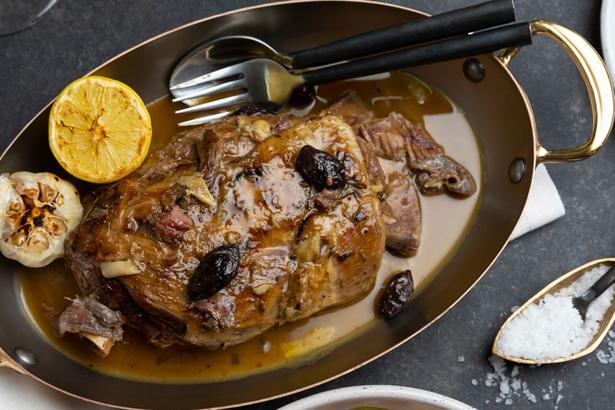 Gemmayze Street
Take your pick from a Mezza Box (complete with hummus, babaganouj, muhammara, labneh, garlic puree, dukkah, and housemade bread with za'atar) or do-it-yourself lamb or vegetarian wraps (feeds four). Sweet tooths should try the dark chocolate and halva brownie, the knefe (a crispy kataifi pastry served with white chocolate ricotta and lemon curd) or the baklava with a rose cream. Pick up is available from Wednesday September 22. Order online. Gemmayzestreet.co.nz. Shop 16, St Kevin's Arcade, 183 Karangahape Rd
Ghost Street
Sample shiitake, spinach and water chestnut dumplings; cold poached chicken; baked cha siu pork buns; roast duck lettuce cups from Britomart's underground Vietnamese restaurant. Biang Biang noodles and a special fried rice are on offer too. Ghost Street will be open from 4.30pm to 8.30pm, Wednesday to Saturday. Order from Ghost Street using Mobi2Go. Delivery option to come. Ghoststreet.mobi2go.com. 27 Galway St, Britomart, Auckland.
Gochu
Click in quick for Gochu's dinner box offering of a crispy chicken slider, swordfish with apple and anchovie consomme, glabi glazed beef with crispy potatoes, salad, rice and
doenjang pudding with chocolate and brown butter.. Order online for delivery Friday and Saturday. Gochugotyou.co.nz.
Hello Beasty
Dinner packs for Friday and Saturday night include Bream Bay scallops, slow-cooked Sichuan lamb shoulder, roasted cauliflower, grilled mung bean and kimchi pancakes and spring onion flatbread. Available to order in two-person and four-person options online. Hellobeasty.nz. 95-97 Customs St West
Homeland
Much is on offer from Peter Gordon's restaurant-meets-culinary-school, from its signature cheese scones (if you know, you know, and a box of eight is available for those who do), to sweets (biscuits, cakes, pavlovas, espresso truffles), soup of the day, roast vegetable or salmon salad, creamed Chatham Islands pāua (to spread on toast), pulled beef cheek lasagne, hāngi pork belly, and more. Pick up available between 10am and 6pm daily from Thursday September 23, and new dishes will be added regularly. Order online, and contact hello@homelandnz.com or 09 869 7555 if you have any questions. Homelandnz.com. 11 Westhaven Dr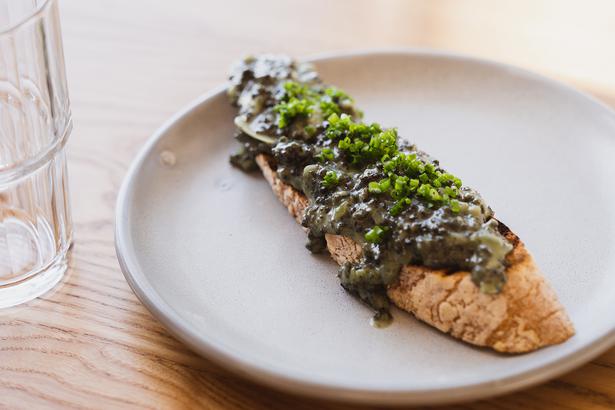 Jervois Steak House
Meat lovers, Jervois Steak House is offering its full menu for takeout come dinner time, from scotch fillet wagyu to Taupo Angus T-bone. View the full menu online, then contact auckland@jervoissteakhouse.co.nz or 09 376 2049 to order. Pick up is available from 5pm, with ordering available between 4pm and 8pm. Jervoissteakhouse.co.nz. 70 Jervois Rd, Ponsonby
Kingi
The delightfully titled 'Kingi Fun Pack' — a three-course meal for two — is the new at-home offering from the Britomart favourite. Think antipasti (olives, burrata, snapper taramasalata, charcuterie), a main (a gurnard, chickpea and wakame hot pot is available on Thursday; smoked fish pie on Friday; and wild venison lasagne on Saturday), focaccia and salad sides, and basque cheesecake. Kingi Fun Packs are only available for pick up on Thursday, Friday and Saturday. Order online. Kingibritomart.com. 28 Galway St, Britomart
Lilian
Tuck in to Lilian's signature woodfired pizzas, and finish with a slice of its new (and luxe-looking) tiramisu. Pick up is available from Wednesday to Saturday, from 5pm to 9pm. See the full level three menu on Lilian's Instagram. Call or text 021498427 to order. Lilian.co.nz. 472 Richmond Rd, Grey Lynn
Lillius
Lillius on Toast returns this Friday, Saturday and Sunday, with house-baked breads and two snack packs ready for pick up between 12pm and 3pm. Order online before 12pm for next-day pick up. Lilliusontoast.com. 19 Khyber Pass Rd, Grafton
Lowbrow
Sandos served on sesame seed rolls from Ilforno, Bostock wings, vege caesar and fries — need we say more for Lowbrow's moreish takeaways. Order online for pick up. Delivery is also available through DeliverEasy and UberEats. Lowbrow.co.nz. St Kevin's Arcade, 18/183 Karangahape Rd
Mr Morris
Michael Meredith's lauded restaurant, which was awarded our Supreme Winner in Viva's Top 50 Auckland Restaurants for 2021, has a new two-course takeout menu for two, ranging from beef short rib to pork cheek to tamari-roasted buttercup pumpkin and beyond, with the menu changing weekly. Order online by 1pm for next-day pick up, available from Thursday September 23. Available on Thursdays, Fridays and Saturdays. Mrmorris.nz. Corner of Galway and Commerce St, Britomart
My Nourish Kitchen
Chef Gareth Stewart's gourmet recipes come in the form of do-it-yourself boxes. This week's two-person box features lamb meatballs, preserved lemon, polenta and kale from Andiamo, and bavette steak with spinach, gorgonzola sauce and chips from Jervois Steak House. Orders for each week's menu close at 12pm on Thursdays. Mynourishkitchen.nz
Non Solo Pizza
Expect a click-and-collect takeaway menu from Nolo Pizza from Wednesday this week. Savour its wagyu and pork lasagne, pull-apart bread, burrata, calamari, kingfish crudo, pizzas, truffle fries, antipasti platters and more. Order online now. Savorgoods.co.nz. 1052/259 Parnell Rd, Parnell
Ockhee
Korean haunt Ockhee's level three menu is brimful of stir-fries, noodles, bibimbap, soup kits (jang kal guksu and jeon gol), zucchini chips and more. Pick up is available from 5pm to 9.30pm, Thursday to Sunday. Delivery is available for those in a 3km radius of Ockhee. Order online. Ockheedokey.com. 171D Ponsonby Rd, Ponsonby
Orphans Kitchen
Southland cheese rolls are back with Orphans at Home. Also of note: truffle mac and cheese toasties, kumara chips and a gluten-free hazelnut brownie. View the full menu on their Instagram. Order at the contactless counter or call 09 378 7979. Pick up available from 8am to 12pm daily. Orphanskitchen.co.nz. 118 Ponsonby Rd, Grey Lynn
Parnell Porker and Va Bene
These two Parnell eateries have teamed up for a shared menu of BBQ pork ribs, beef bourguignon, roast chicken, potato mash, smoked eggplant dip and more delicious offerings, with all proteins coming with chipotle slaw and pickled onions. Pick up is available between 11am and 9pm daily. View the full menu on Va Bene's Instagram, then send a direct message on their Instagram or Facebook, or call them on 096002840 to order. Orders must be made by 11am for same-day pick up. 131 Parnell Rd, Parnell
Pasta & Cuore
Sink your teeth in the lush pasta at this Mt Eden Italian restaurant. We particularly love the tortelloni with sage butter and the tagaliatelle al ragu. Sweet tooths, add tiramisu, panna cotta or chocolate pudding to your cart. Order online. Pick up is available from 4pm on Wednesday, September 22. Pastaecuore.co.nz. 409 Mount Eden Rd, Mount Eden
Pici
If you haven't tried K Rd's new Italian favourite, do so with its takeout menu of focaccia, beetroot stracciatella, tomato fettuccine, rigatoni with venison ragu, chocolate cake, and its must-try olive oil cheesecake. Order online by 9pm for next-day pick up and local delivery. Picipasta.co.nz. Shop 22, St Kevin's Arcade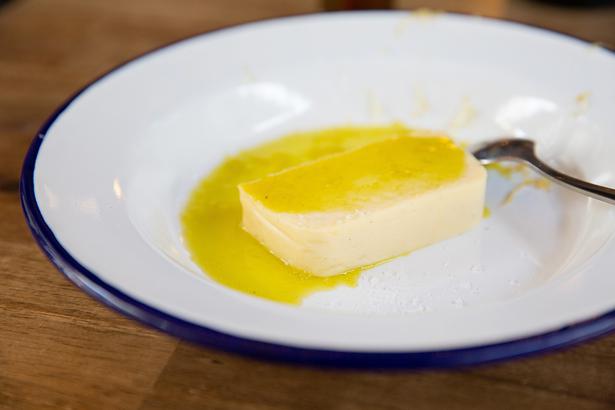 Ponsonby Road Bistro
Ponsonby Road Bistro is offering such comforts as roast porchetta, garlic bread, fried chicken, brown rice pilaf, chicken tikka masala, smoked fish pie, potato mash, beetroot slaw, fruit crumble and chocolate mousse. Order online. Pick up is available from 5pm to 8pm, every day. Ponsonbyroadbistro.co.nz. 165 Ponsonby Rd, Ponsonby
Prego
Pull up to Prego for market fish, lamb rump, calamari, burrata, pizzas, pasta, sticky date pudding, tiramisu and chocolate mousse, among other fan favourites. View the full menu on its Instagram. Pick up is available from 4.30pm to 8.30pm, every day. Phone 09 3763095 to order. 226 Ponsonby Rd, Ponsonby
Saan
Thai haunt Saan is serving a delicious medley of tiger prawn pad thai, wok-seared chicken, massaman lamb curry and crispy roast pork belly. There's also vegetarian options on offer, from papaya salad to vegetable massaman curry, silken tofu with peanut sauce and wok-seared eggplant. Order online for pick up, or order on UberEats for delivery. Saan will be open from 4.30pm to 8.30pm, Wednesday to Saturday. Saan.co.nz. 160 Ponsonby Rd, Ponsonby, Auckland
Savor Group's Lobster Kits
There are few things as enjoyable as do-it-yourself lobster rolls. Savor Group kits come with freshly baked rolls, Canadian wild-caught lobster meat and condiments, with hot-buttered and Champagne options. Kits start at $80 and are available online. Savor.co.nz/savor-goods/lobster-roll-kits
Sidart
Sidart's four-course meal kit for two, beginning Thursday September 23, will be full of tantalising dishes, from cured alpine salmon with spanner crab to the choice of spiced pork belly or wagyu sirloin with laal maas and seasonal greens, to tiramisu with cardamom and coconut, plus a selection of French and local cheeses. Order online by 4pm for next-day pick between 3pm and 7pm. Mains require a small amount of cooking at home. Sidart.co.nz. 283 Ponsonby Rd, Ponsonby
Simon & Lee
Dine on bulgogi spaghetti, kimchi fried rice, a chicken burger, waffle fries and more at modern Korean restaurant Simon & Lee. Order online for pick up, available from 9am to 3pm every day, or get your meals delivered through UberEats. Simonandlee.com. 115 Saint Georges Bay Rd, Parnell
Siso
Enjoy Siso's small but potent menu of freshly baked sourdough, roasted carrot hummus, margarita and ham pizzas, lamb meatballs, macaroni and cheese, and more. Pick up is available from 4pm to 8.30pm. Contact 09 522 6688 to order. Sisobarandeatery.co.nz. 311 Remuera Rd, Remuera
Spiga
Straight-from-the-oven pizzas, freshly made pasta, and a range of starters at this Remuera Italian haunt will be available to pick up from Friday, September 24. Order online. Spiga.nz. 415 Remuera Rd, Remuera
Stanley Avenue
You'll find Black Tea half chicken, slow-braised beef cheek, roasted market fish, burrata with smoked eggplant caviar, salted caramel chocolate tart and more at Milford's new corner hot-spot Stanley Avenue. Order online for pick up on Thursday, Friday and Saturday. Stanleyavenue.co.nz. 52 East Coast Rd, Milford
The Engine Room
Have a hankering for The Engine Room's famous goat's cheese souffle? Order yours as part of a home-bake kit to enjoy one piping hot from your kitchen. Each day, from Thursday to Sunday, the Northcote restaurant will have a different set menu on offer, ranging from beef cheek bourguignon to Five Spice pork belly and lamb tagine. Click-and-collect dinner is available from Thursday to Sunday, from 3pm to 6pm, with pre-orders open now. Orders must be placed 24 hours in advance. Engine-room.appropo.io. 115 Queen St, Northcote Point
The Grove
The Grove has a sumptuous take-home menu for two comprising bread, a starter, a main, and a dessert, which you can cater to your liking from options like chicken terrine, prawn cocktail, roast butternut soup, beef cheek wellington, mushroom and blue cheese pie, sticky toffee pudding, baked hot chocolate and banoffee pie. You'll also find a selection of comforting dishes from Italian restaurant Baduzzi, including a luxurious confit duck lasagne with pistachio and ricotta; a seafood arrabiata bake; spinach and ricotta cannelloni and tiramisu. Available for pick up from Thursday September 23. Order online for pick up and delivery. Thegroverestaurant.co.nz. Saint Patricks Square, Wyndham St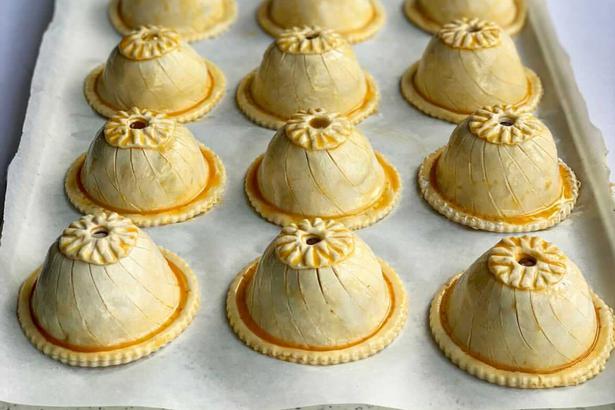 The Hunting Lodge
For elevated potatoes, try the Waimauku winery's truffle and parmesan fries. Wild pork bourguignon pasta (in one or two serving sizes), duck truffle pie, pizzas and burgers (from halloumi to wagyu brisket) will sate those wanting something more. Order online. The Hunting Lodge is available for takeaways from Thursday to Saturday, from 4.30pm to 8pm. Thehuntinglodge.com. 307 Waikoukou Valley Rd, Waimauku
The Lodge Bar
Burgers, fried chicken sandos, pork and cheese hot dogs and grilled fish are just a portion of Commercial Bay's The Lodge Bar's menu. Don't miss adding a 'Grandma Slice' of deep-dish focaccia, or loaded fries with bacon, smoked cheese and chives to your order. View the full menu and order online here. Pick up and delivery within a 4km radius available between 12pm and 7pm. 7 Queen St, Commercial Bay
Williams Eatery
It's falafel and lamb shawarmas, mezze bowls (grain tabbouleh, fattoush, or Lebanese dirty rice) and pastries are back, as are its coffee and glorious tahini chocolate chip and macadamia cookies. DM Williams Eatery on Instagram (watch its saved Stories for the full menu) or email your order to hello@williamseatery.co.nz. Williamseatery.co.nz. 85 Daldy St, Auckland CBD
FROM THE BAKERY
Amano
Sate your pastry cravings with croissants, pain au chocolat, doughnuts (cinnamon or rhubarb and raspberry), brioche, sourdough and other fresh loaves from the Amano Bakery. Savor.co.nz/savor-goods/bakery. 66-68 Tyler St, Britomart
Bread & Butter
Bread & Butter's Grey Lynn and Whangaparaoa stores are open for pick ups (Grey Lynn, from 8am to 2pm; Whangaparaoa, from 9am to 3pm), with pastries, breads and biscuits at the former and additional sourdough pizzas, sandwiches, burgers and Korean crispy fried chicken at the latter. Order online via the On the Go app for pick-up, or through their website for delivery. Breadandbutter.nz
Coffee Pen
We're big fans of Coffee Pen, who are serving a range of delights, updated daily at 4pm on their Instagram Story. Keep an eye out for their sensations, including a tiramisu tart and an Earl Grey and honey cheesecake. Pick up available from 8.30am to 1.30pm. Order by phoning 0226007712. 6 Basque Rd, Eden Terrace
Daily Bread
Daily Bread is, quite simply, magnificent for those who love pastries. Order croissants, pain au chocolat, doughnuts and sourdough, or try its apple and tamarillo crumble or beef cheek and black beer pie currently on offer. Pick up and delivery is available from its Ponsonby, Belmont and Point Chevalier from Wednesday. Order online. Dailybread.co.nz. 16 Williamson Avenue, Grey Lynn; 1210 Great North Rd, Point Chevalier; 43 Eversleigh Rd, Belmont
Doe Donuts
The sweet, pillowy offerings from Doe Donuts are so popular that they've already sold out for the week. There will be, nevertheless, more next week, so take note and have your mouse at the ready — you don't want to miss the Caramel Salt Bae, S'mores, Creme Brulee or Black Forest, among other offerings. Pick up and delivery available. Order online. Doe.co.nz. 356 Great North Rd, Grey Lynn
Grownup Donuts
The heavenly filled morsels from Grownup Donuts are available from all three of its Auckland stores, with vegan options too. Order online. Delivery available. Grownupdonuts.nz
Luna Cafe
Luna's creme croissants are simply divine, in Double Ube Halaya, Peanut Butter Strawberry, Super Choccy flavours. These, and other pastries, are available to order online at 8pm. Delivery is available too. Lunacafenz.com. 30 Chancery St
Mizu Bread
Sample the best the Symonds St bakery has to offer, from fresh loaves to tarts and cookies, which are available from Wednesday to Saturday, 9am to 3pm. Order via UberEats for delivery up until 5pm.
The Caker
Treat yourself (and your bubble) to Jordan Rondel's beautiful cakes, available for click-and-collect and delivery. The full range of baked goods, from this month's special citrus, olive oil and pistachio cake to the black forest favourite and the insanely good matcha cherry, can be purchased. Delivery is only available Monday to Friday. Check their website for full opening hours. Thecaker.co.nz. 446 Karangahape Rd
Share this: