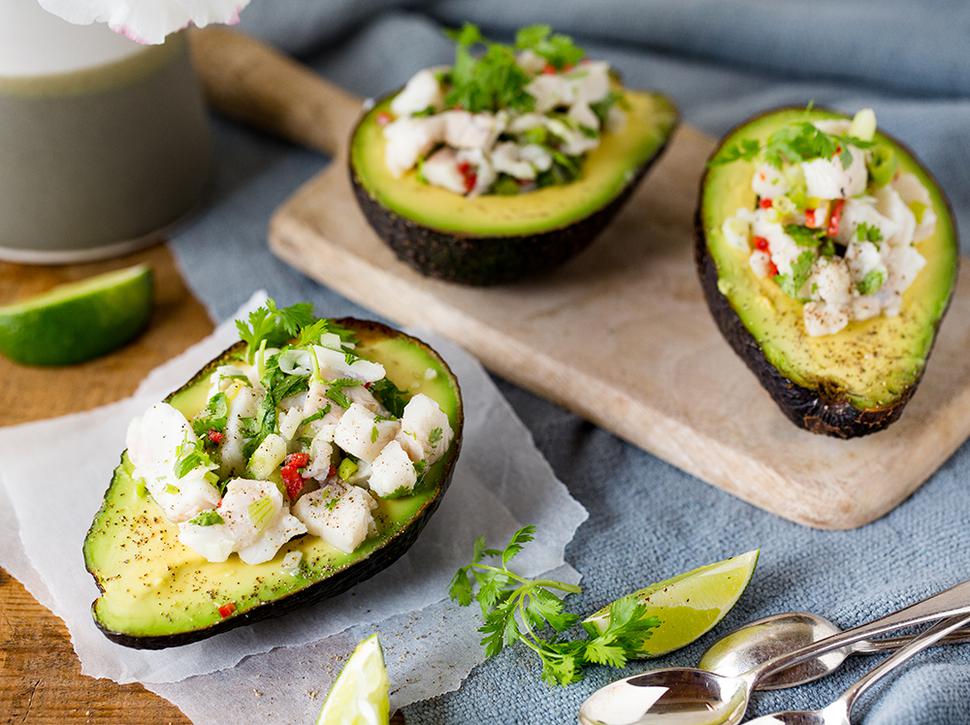 Avocado & Fresh Fish Ceviche
Pair your catch of the day with lime and lemon and creamy avocado
Friday April 20, 2018
I marinated fresh snapper with lime and lemon juice to create a delicious ceviche. Combined with the subtle flavour of avocado, little else was needed.
AVOCADO AND CEVICHE
Serves 4
200g white fish, skinned
Juice of 1 lime
Juice of 1 lemon
1 tsp finely grated lemon zest
1 tsp caster sugar
2 tsp finely chopped red chilli
2 ripe avocados
¼ cup chopped coriander, plus leaves to garnish
1. Cut the fish into 1cm strips and place into a bowl.

2. In a small jug combine the lime juice, lemon juice, zest, sugar and chilli. Pour over the fish and gently stir. Cover and refrigerate overnight.

3. To serve remove the fish from the fridge and drain the excess liquid. Fold through the fresh coriander. Split the avocados in half, remove the stones and place on to serving plates. Fill each half avocado with the ceviche.

4. Garnish with a little extra coriander and squeeze of lime.
Share this:
More Food & Drink / Recipes