Avocado on Rye with Feta and Toasted Pumpkin Seeds
For a simple yet tasty start to your day try Angela Casley's recipe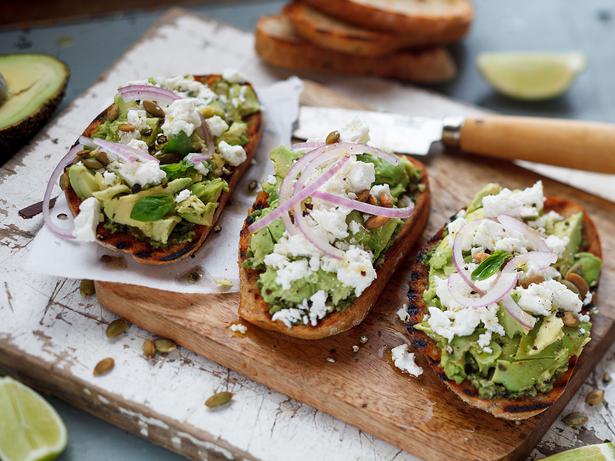 Friday April 29, 2016
Avocados make the perfect topping. Ask your local greengrocer for the best avocados — they will often ripen them out the back and only put them on the shelf table-ready. Luckily for me my local Balmoral vegetable shop does just that. For a gourmet twist, top your avocado with salty feta and toasted pumpkin seeds for extra crunch. A squeeze of lime is essential.

AVOCADO ON RYE WITH FETA AND TOASTED PUMPKIN SEEDS
Serves 4
• 8 slices rye bread
• olive oil to brush
• 2 Tbsp pesto
• 2 avocado, chopped roughly
• ½ red onion, sliced
• 100g feta, crumbled
• ½ cup toasted pumpkin seeds
• Salt and freshly ground pepper
• 2 limes to squeeze
1. Heat a griddle or frying pan to a high heat. Brush the rye bread with olive oil on both sides. Toast in your pan until golden.
2. Spread each piece of toast with pesto, add some chopped avocado, red onion and feta. Sprinkle over some pumpkin seeds and season with salt and pepper.
3. Serve with a squeeze of lime juice.
Share this:
More Food & Drink / Recipes