Baked Chocolate and Raspberry Cheesecake Recipe
This baked chocolate and raspberry cheesecake is great for when you're entertaining a crowd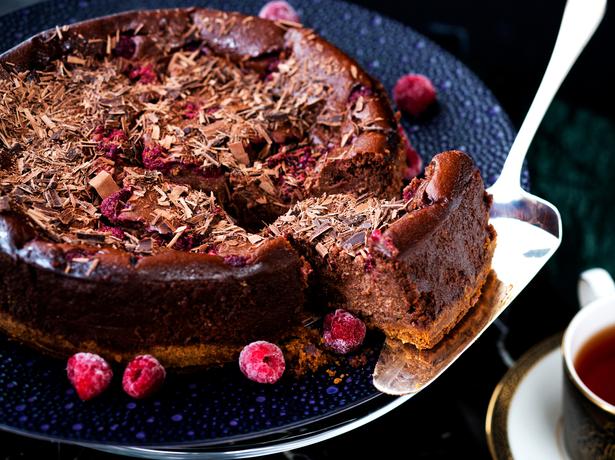 Wednesday July 2, 2014
BAKED CHOCOLATE AND RASPBERRY CHEESECAKE
Serves 8
225g digestive biscuits
150g butter, melted
150g good quality chocolate
200g caster sugar
200g ricotta
250g cream cheese
125g sour cream
4 eggs
1 cup frozen raspberries
Extra raspberries and chocolate, to garnish
1. Preheat oven to 170C. Line a 20cm tin with baking paper.
2. Blitz the digestives in a food processorand blitz until they resemble fine breadcrumbs. Add the melted butter, and process to combine. Press into the base of the lined tin.
3. Melt the chocolate and 100g sugar in a bowl over hot water. Remove and cool slightly.
4. In another bowl, beat together the remaining sugar, ricotta, cream cheese, sour cream, and eggs until smooth.
5. Add the chocolate and stir until smooth. Pour on to the base, adding the raspberries as you go. Bake for 45-50 minutes until set. Cool completely before removing from tin. Garnish with raspberries and grated chocolate.
Share this:
More Food & Drink / Recipes