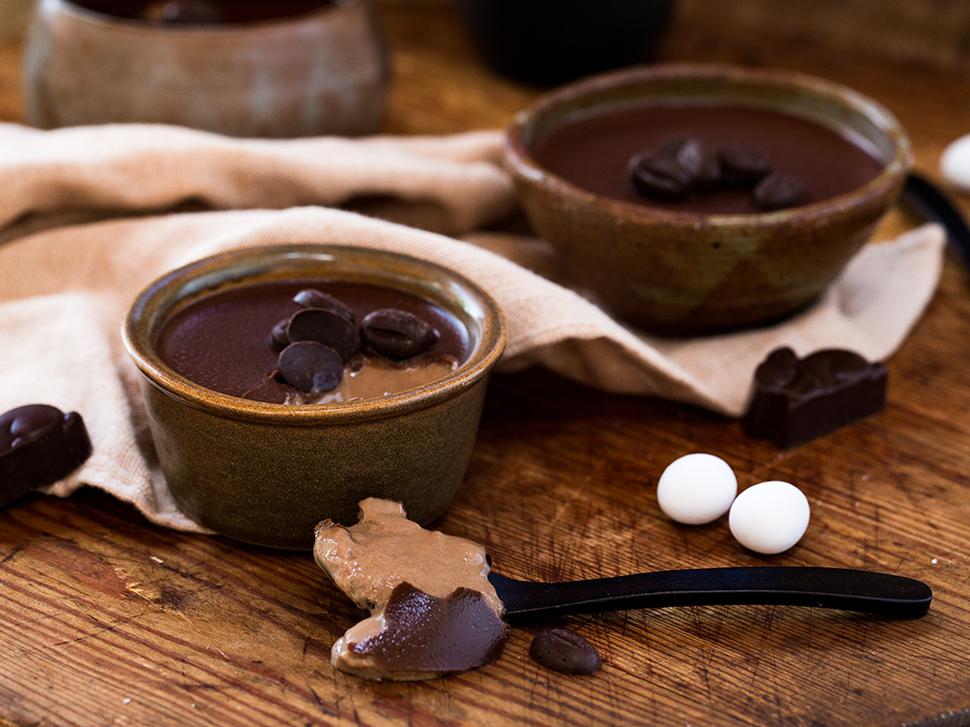 Baked Coffee & Chocolate Custard
Velvety, rich and delicious notes of coffee notes makes this dessert the perfect finish to a meal
Friday March 30, 2018
If you have eggs, milk and some instant coffee, you can whip this baked custard up with little effort. Smooth and velvety, it is a delightful touch after the main course. To dress it up a bit, decorate with chocolate coffee beans.
BAKED COFFEE AND CHOCOLATE CUSTARD
Serves 4

5 egg yolks
½ cup sugar
2 cups full cream milk
2 Tbsp strong coffee
1 tsp vanilla essence
Chocolate coffee beans to decorate
1. Preheat an oven to 170C. Grease 4 cup-size dishes.

2. Beat together the egg yolks and sugar.

3. Heat the milk, coffee and vanilla in a small pot until just starting to boil. Gradually add the milk to the egg mixture whisking constantly.

4. Pour into your dishes. Place them into a deep baking dish. Pour boiling water into the baking dish until halfway up the side of the cups. Place into the oven for 45 minutes until the custards are just set. Remove and cool completely before serving.

5. Sprinkle over a few chocolate coffee beans to decorate.
Share this:
More Food & Drink / Recipes