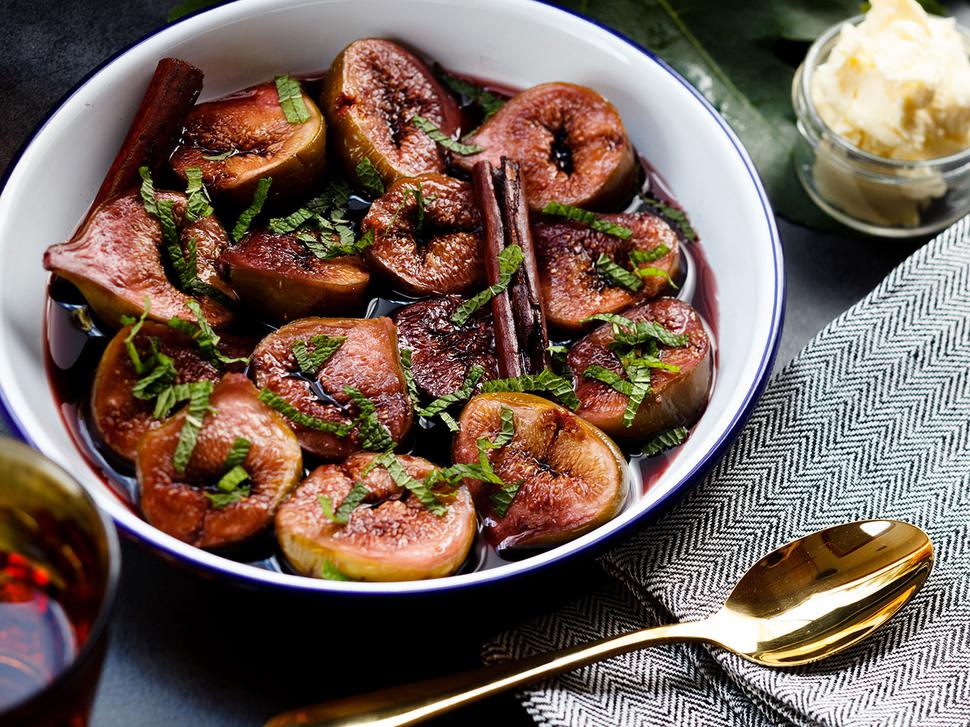 Baked Figs Recipe with Red Wine and Cinnamon
Satisfy your sweet desire with this tasty dessert
Friday March 11, 2016
BAKED FIGS RECIPE WITH RED WINE AND CINNAMON
Serves 4
• 2 cup red wine
• ½ cup brown sugar
• 2 cinnamon sticks
• 12 large ripe figs, halved
• 200g mascarpone
1. Preheat an oven to 170C.
2. Into a small pot place the wine, sugar and cinnamon sticks. Bring to a boil then simmer for 10 minutes to reduce by half.
3. Into an ovenproof dish place the figs, cut side up. Pour over the wine. Place into the oven, bake for 10 minutes until they are soft. Next, turn on the grill and for a couple of minutes to caramelise the figs. Keep an eye on them or they will burn.
4. Serve warm with a good dollop of mascarpone.
Share this:
More Food & Drink / Recipes