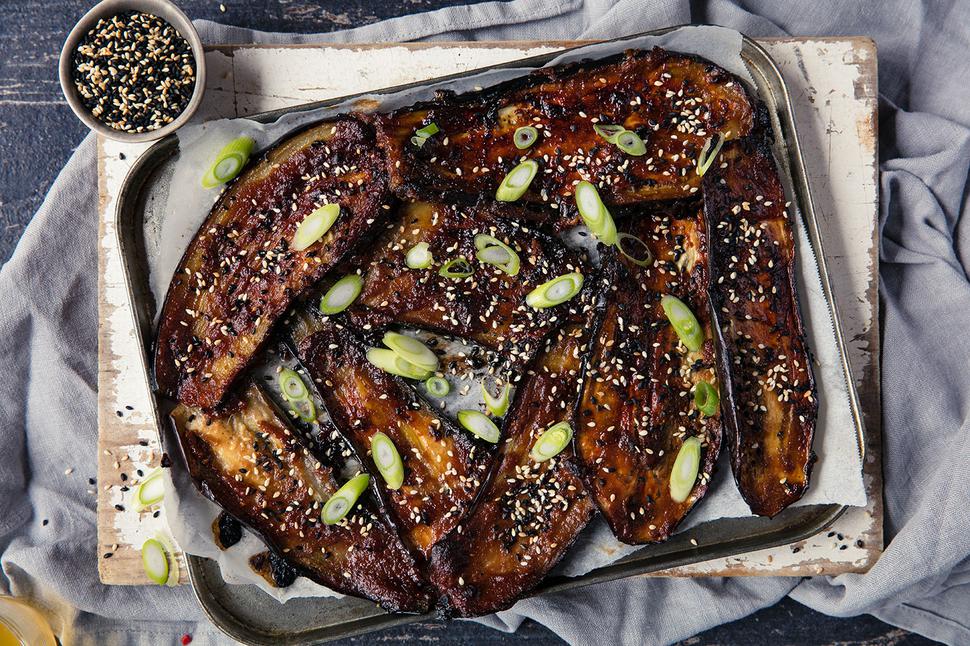 Baked Miso Eggplant With Sesame
Humble eggplant becomes the star of the dinner table with this delicious recipe
Friday Oct. 26, 2018
On the menu at home is this deliciously simple miso eggplant. Usually, I will slice up two and the leftovers can be chopped into a salad the next day. There is no question that the more oil you add to eggplant the better, making it soft and squidgy. This eggplant is delicious with barbecued lamb, or try adding a tablespoon of the paste to mayonnaise and dollop it on top of an accompanying salad.
BAKED MISO EGGPLANT WITH SESAME RECIPE
Serves 4
Paste
3 Tbsp miso paste
2 tsp sesame oil
1 tsp fish sauce
2 Tbsp soy sauce
1 tsp grated ginger
2 cloves garlic, crushed
1 Tbsp honey
1-2 Tbsp water
¼ tsp chilli flakes (optional)
Eggplant
1 eggplant, in 1/2 cm lengthway slices
¼ cup olive oil
2 tsp mixed toasted black and white sesame seeds
Sliced spring onion to garnish
1. Preheat an oven to 180C. Line a baking tray with paper.
2. In a small bowl combine the miso, sesame oil, fish sauce, soy sauce, ginger, garlic, honey and water, stirring to a paste. Add chilli if using.
3. Pour the oil into the baking tray. Place the eggplant skinside-down on the oil. Then smother the paste on the upturned side. Place into the oven and bake for 20 minutes until softened and golden.
4. Serve with a sprinkle of sesame seeds and spring onions.
Share this:
More Food & Drink / Recipes