Baked Red Curry Chicken and Eggplant Sandwich Recipe
Here's how you can had a warming sandwich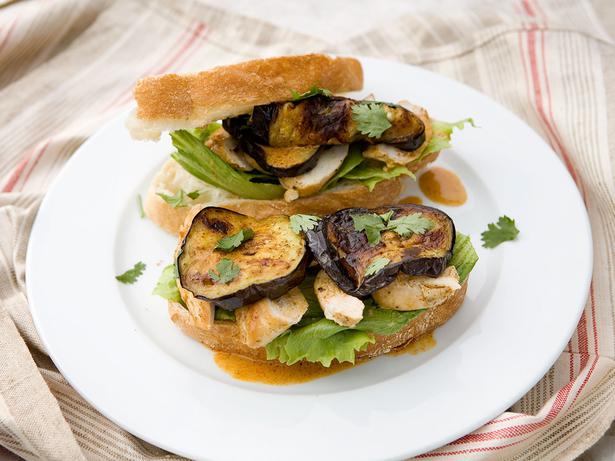 Tuesday March 2, 2010
BAKED RED CURRY CHICKEN AND EGGPLANT SANDWICH
Serves 2
1 chicken breast 
1 Tbsp red curry paste 
½ cup coconut cream 
1 Tbsp lemon juice 
1 tsp salt 
1Tbs olive oil 
4 thick slices of eggplant 
Ciabatta bread 
Lettuce leaves 
Fresh coriander
1 Preheat oven to 200C. Lay the chicken in a dish.
2 Mix together the curry, coconut cream, lemon and salt then spoon over the chicken. Bake for 15 minutes.
3 Heat the olive oil and fry the eggplant slices on each side for 3 minutes or until soft and golden.
4 Butter the bread then lay the lettuce, slices of chicken and eggplant. Drizzle with curry sauce and scatter with coriander leaves.
Share this:
More Food & Drink / Recipes