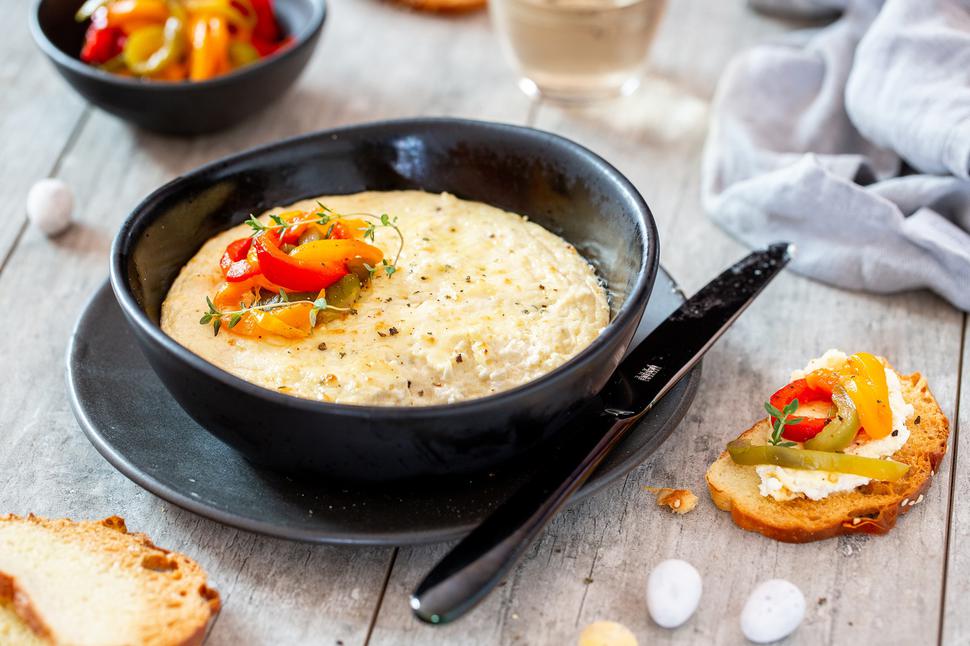 Baked Ricotta With Roasted Peppers
Create a bar-worthy snack at home with this cheesy treat
Friday April 24, 2020
Try this as a little something special to spread on crackers or bread. This is delicious, with the flavours developing more if left overnight.
BAKED RICOTTA WITH ROASTED PEPPERS RECIPE
Serves 6
2 peppers
250g ricotta
1 cup grated parmesan
Zest of ½ lemon
1 Tbsp chopped thyme
1 egg
Salt and freshly ground pepper
To serve, crackers or crusty bread
1. Preheat the oven to 200C.
2. Place the peppers in the oven for 20 minutes until slightly blackened. Remove, cool until you can peel and slice thinly. Season and set aside.
3. Turn the oven down to 180C.
4. In a bowl combine the ricotta, three quarters of the parmesan, zest, thyme and egg. Season with salt and pepper and place in a small ovenproof dish. Sprinkle with the remaining parmesan. Bake for 25 minutes until just set. Remove and cool for 15 minutes before serving. Top with the roasted peppers and serve with crusty bread or crackers.
Share this:
More Food & Drink / Recipes