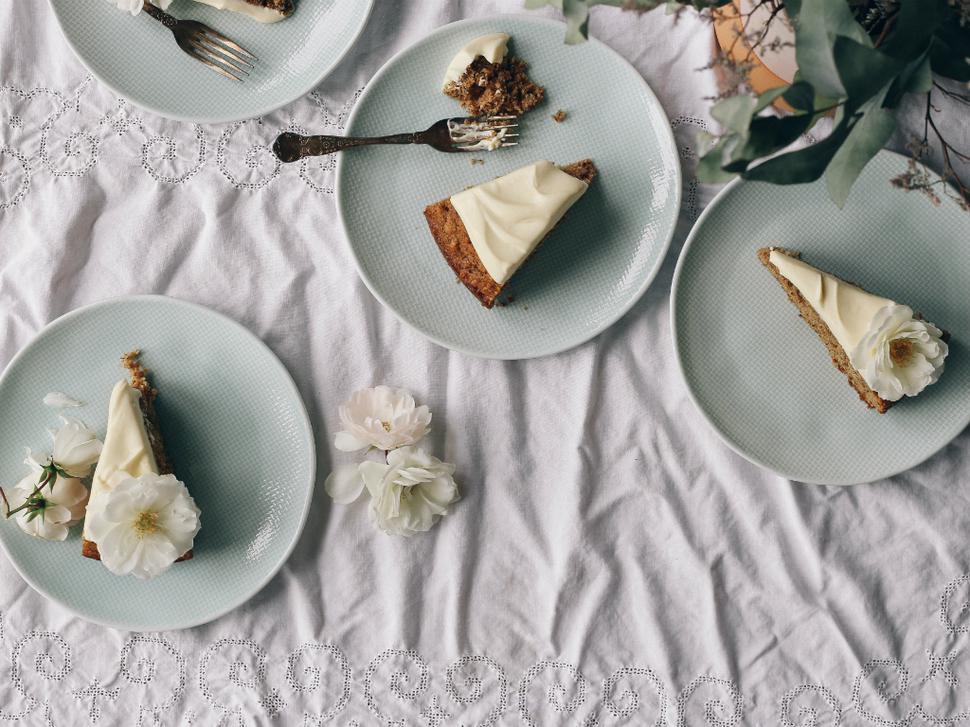 Moist Banana, Ginger & Feijoa Cake
Eleanor Ozich shares a simple recipe for a moist banana cake with zest and spice
Thursday May 3, 2018
This simple banana cake is moist and utterly delicious. Slightly nutty from the almond meal, you'll also find it's rather zesty and suggestive of soft, warming spices. Thick, creamy natural yoghurt or vanilla ice cream makes a lovely accompaniment to this cake. Store the cake in an airtight container, it will last for up to three days.
MOIST BANANA, GINGER & FEIJOA CAKE
Serves 8
Cake
½ cup fresh feijoa flesh, roughly chopped
1 cup mashed banana, about 2 large bananas
½ cup olive oil or coconut oil, melted
3 free-range eggs
Zest of 2 lemons
1 cup coconut, muscovado or rapadura sugar
2 cups organic Spelt flour
¼ cup ground almonds
1 tsp ground cinnamon
2 tsp ground ginger
1 tsp baking soda
Frosting
1 cup cream cheese
½ cup natural yoghurt
3 Tbsp honey or pure maple syrup
1. Preheat the oven to 160C. Grease a regular size cake tin approximately 22cm in diameter.
2. Whisk together the feijoa, mashed banana, coconut oil, eggs and lemon zest in a large mixing bowl.
3. In a separate bowl, whisk together the remaining dry ingredients, then fold into the wet ingredients until just combined.
4. Tip batter into the cake tin, smooth out evenly, then bake for 25-30 minutes or until a skewer inserted in the middle comes out clean. Leave to cool completely in the tin before carefully transferring to a plate.
5. To make the frosting, combine the cream cheese, yoghurt and maple in a small bowl. Mix until smooth and spread evenly on top of the cake.
Share this:
More Food & Drink / Recipes