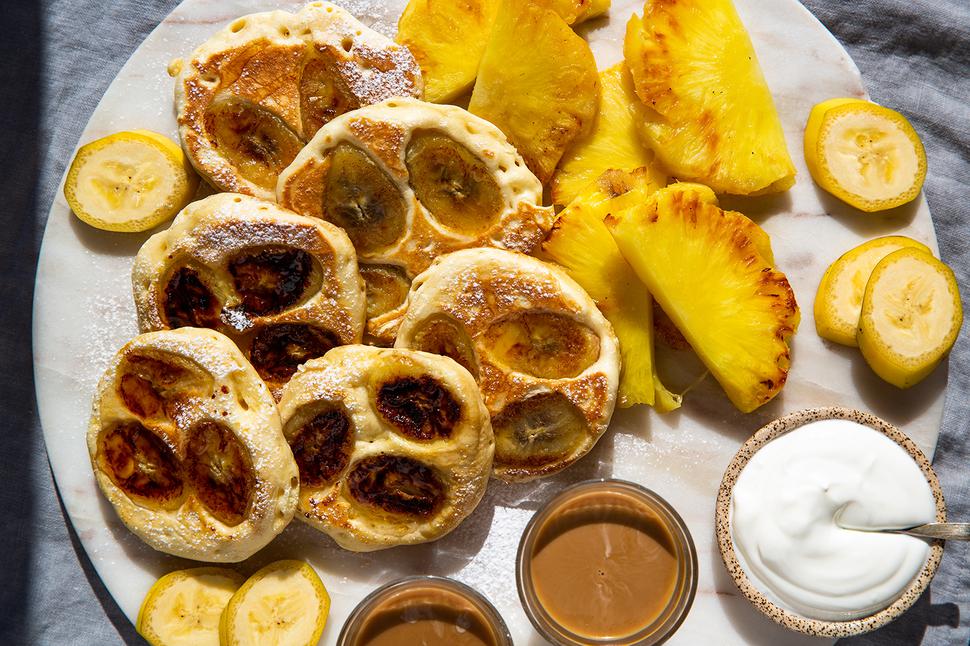 Banana Pikelets With Caramelised Pineapple
Weekends call for this indulgent breakfast
Saturday May 29, 2021
The smell of banana pikelets cooking will bring the hordes to the kitchen. Serve these fresh from the pan while the banana is still gooey.
BANANA PIKELETS WITH CARAMELISED PINEAPPLE RECIPE
Makes 12
1 cup self-raising flour
2 Tbsp caster sugar
1 egg
½ cup milk
Knob of butter
1-2 bananas, sliced
4 slices fresh pineapple
½ cup sugar
¼ cup water
¼ cup lemon juice
Greek yoghurt, to serve
1. Place the flour, sugar, egg and milk in a large bowl and whisk until smooth. Melt a knob of butter in a pan. Add tablespoons of batter to the pan, cooking for 1 minute, then top with three slices of banana. Cook for a further 3 or 4 minutes then flip for another 2 minutes. Remove and continue to cook the remainder of the pikelets.
2. In the same pan add a little more butter and cook the pineapple slices on both sides until lightly caramelised.
3. In a small pot combine the sugar, water and lemon juice, bringing to a simmer for 8 minutes or until syrupy. Remove and pour over the pineapple.
4. Serve the pikelets with the pineapple and a drizzle of syrup. Add a good dollop of yoghurt on the side.
Share this: