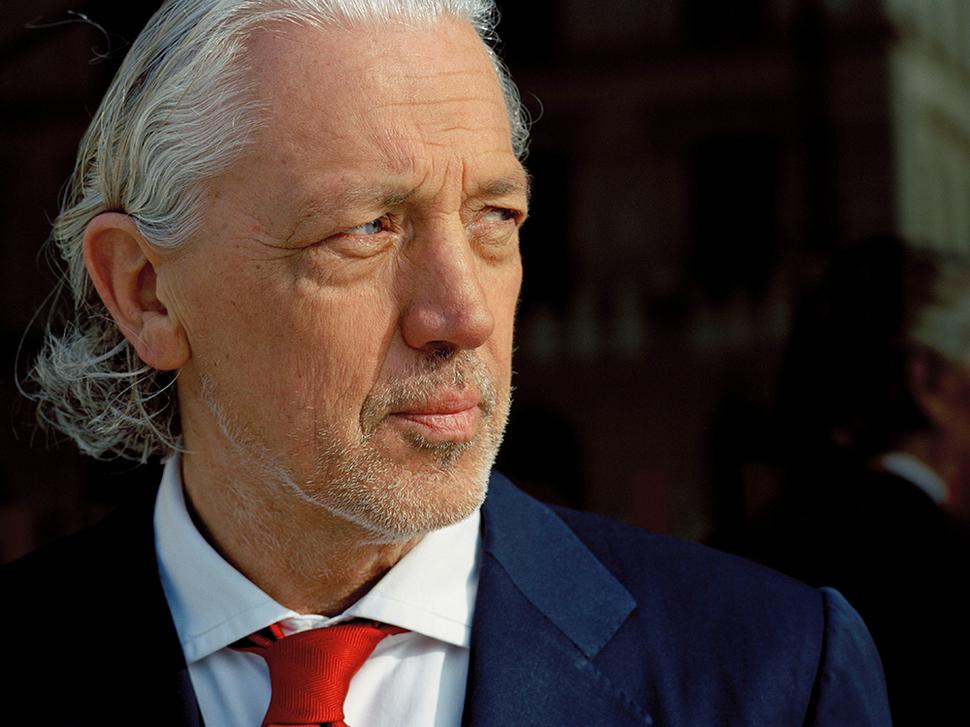 Bar Talks: Q&A With World-Famous Bartender Charles Schumann
The drinks extraordinaire lets us in on his thirst-enducing documentary debut
Wednesday May 30, 2018
The new documentary Bar Talks, starring famous bartender Charles Schumann, is designed to make you thirsty. The drinks extraordinaire, who owns the renowned Schumann's in Munich, takes the viewer on a journey to some of the world's best bars — from New York, to Havana and Tokyo — and tells the stories of the people who bring them to life every day. Viva talks to Charles ahead of the film's debut at the Documentary Edge Festival. 
Tell us about Bar Talks? 
I made it with my good friend who is a filmmaker who had wanted to make the film for a long time. We had voyages to the best bars all over the world. Starting in New York, then Paris, Cuba and Tokyo. It lasted four years. In this film, I'm not actually talking so much, but the bartenders talk. There are great personalities in the film.
Who is it for?
This film is made for people who like to drink. People come to me and say 'we need to have a drink now' after watching it. It will make you thirsty. It's very important for what we want to say: drink and drink with culture.
READ: Top of the Drops: The Viva Team's Favourite Bars
Favourite place you visited?
Tokyo. I like the Japanese bar business a lot. I've known these people for such a long time, many years before we made the film. Most of them are not big mixologists and work in very small bars.
What's the secret to a world-class bar? 
Hospitality is the most important thing in a bar. And experience, you have to know your job making cocktails. It's also very important to be humble and modest.
How has bar culture changed?
The business is changing so quickly. When I started every second place was a restaurant and coffee. Now every second place is a restaurant and bar. We also started with just one cocktail menu. Now they change every second week. Bartenders have become stars. Mixologists are like famous chefs now.
READ: The Chicest Glassware To Buy
Where is it heading?
We will go back to the classic bars with simple drinks.
Why did you open your world-renowned Schumann's Bar in Munich?
It was not planned to open at all. I studied political science and then everybody said open a bar. I thought I'd open it for three or four years, get some money, but it wasn't so. It was, however, very difficult to open a bar 40 years ago. In Germany, there were only bars in hotels. Maybe in old Germany, there were five bars outside of hotels
READ: Seven Essential Cocktails You Should Know
Signature tipple?
I stand for classical cocktails. In winter I'm drinking whisky and in summer I drink rum. I love good rum with lemon and sugar. Or a whisky cocktail.
You've been known for your sharp dress sense; tell us about your choice of clothing?
It's very important for me to feel confident in what I wear. I believe in my clothes. I have worked in the fashion industry modelling and doing publicity in Japan for labels like Yohji Yamamoto and Comme des Garcon and then brands like Hugo Boss in Germany and Italy.
How has your style evolved?
When I started everybody wore black clothes. Now after so long I'm a really colourful dresser and I love it. My favourite colour is blue. It's true when they say blue is the new black. I love my suits and you can see them in the film. Everybody tells me that.
What's a typical day for you?
I start early in the morning and I get home at midnight. I work seven days a week because we are open every day. I'll stop working in Schumann's Bar when I hate to come in but that hasn't happened yet…
How do you have so much energy?
I love my work. I keep in good shape by playing sport every day. I don't eat well but I eat what I like.
READ: Where to Eat, Drink & Be Merry in Wellington
Life philosophy?
Life is short but it's not short if you use it in the right way.
Bar Talks will screen at the Documentary Edge Festival.
When: 7pm Wednesday May 30 and 4.45pm Friday June 1  Where: Loft, Q Theatre, 305 Queen St  Tickets: Docedge.nz

Share this: