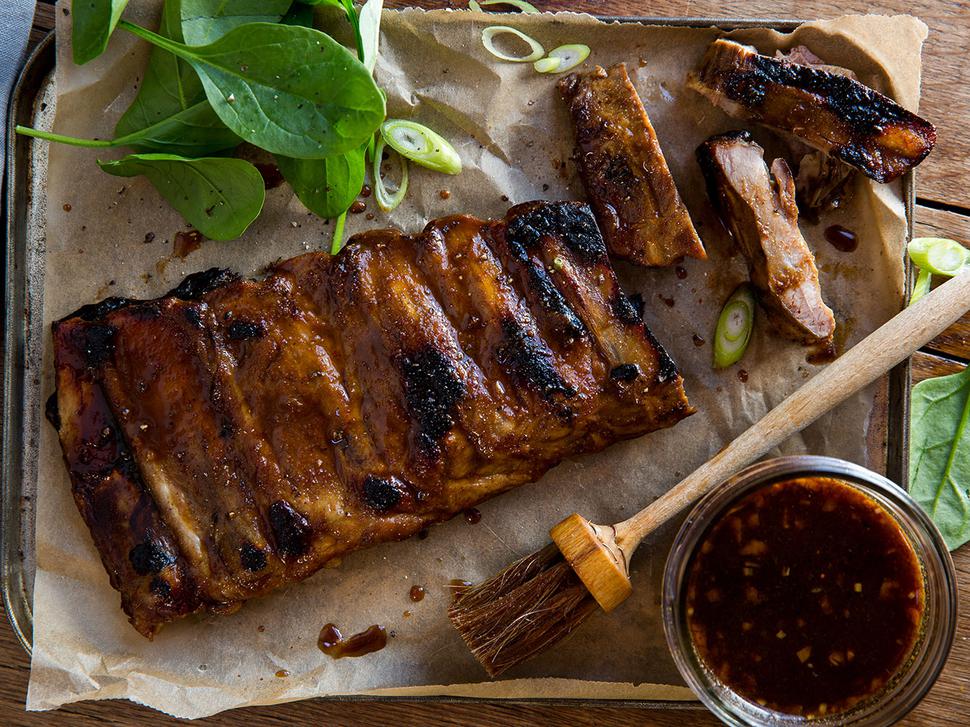 Barbecue Marinade
Sweet, sticky and crazy delicious... make finger licking ribs with this irresistible barbecue marinade
Friday Dec. 15, 2017
This barbecue marinade speaks for itself, perfect with any meat or brushed over a chunky hapuku steak. An old favourite, children love it especially with finger lickin' ribs. The stickier the better, hence perfect for outdoor dining.
BARBECUE MARINADE
Makes 1½ cups
¼ cup runny honey
3 Tbsp soy sauce
3 Tbsp tomato sauce
Few drops tabasco sauce
2 cloves garlic, crushed
1 tsp mustard powder
1 tsp paprika
Salt and pepper
Juice of 1 orange
4 Tbsp white wine vinegar
1. Combine all the ingredients. Store in a jar until required.
2. Brush half the marinade over the ribs, steak or fish, leaving for at least 2 hours or overnight before cooking.
3. Remove the meat from the marinade and cook on a barbecue at a low heat for 30-40 minutes (depending on the thickness), turning a few times.
4. If using ribs, let them rest for 10 minutes then slice into individual ribs. Heat the remaining marinade for 1 or 2 minutes and serve as a side sauce.
Share this: