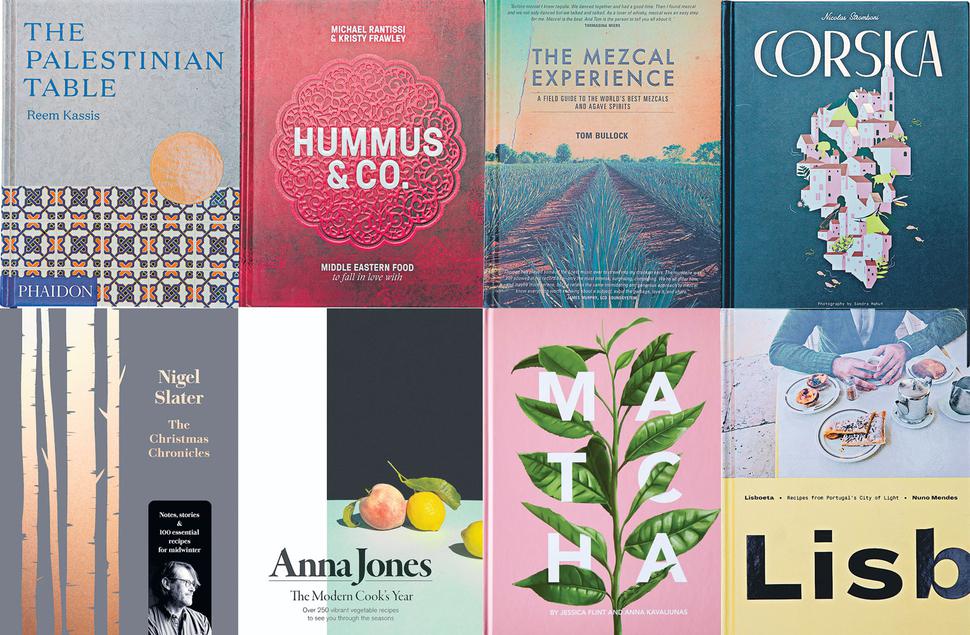 Beautiful Cookbooks to Gift This Christmas
A cookbook makes for an inspiring gift and there's an abundance to choose from
Sunday Dec. 17, 2017
The Mezcal Experience by Tom Bullock, published by Jacqui Small, $45
Tipped to be the drink of summer (a mezcal bar has even popped up in Auckland), learn all there is to know about this intriguing spirit, sometimes described as 'tequila's smoky cousin'. This 'field guide' is filled with beautiful photography and illustrations alongside a wealth of information, plus enough recipes to keep you refreshed all summer long.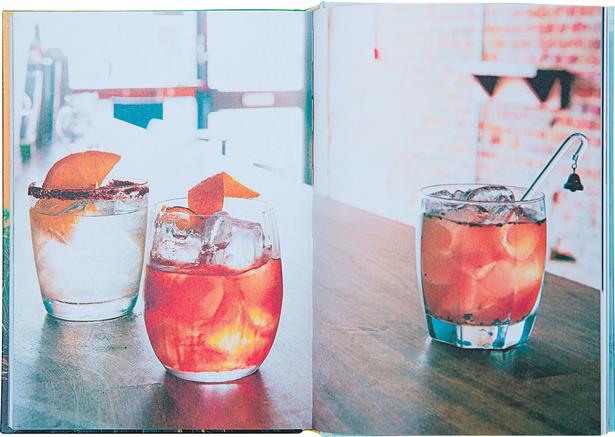 Matcha: A Lifestyle Guide by Jessica Flint and Anna Kavaliunas, published by W&P, about $36
If you know someone who downs more cups of tea than water or loves hearing about the latest health trends, this might be the book for them. It's a helpful guide to the energy-boosting green tea powder that always keeps things fun and interesting. Recipes include a matcha gin and tonic and a matcha meringue pie, showing just how versatile an ingredient it is.
America: The Cookbook edited by Gabrielle Langholtz, published by Phaidon, $70
"A culinary road trip through the 50 states", this tome is a no-nonsense look at US cuisine. Compiling the food of such a diverse country would be no easy feat, and the result is more than 800 recipes, as well as essays by the likes of critic Jonathon Gold, chef Alice Waters and The New Yorker's Adam Gopnik. Wrap this up for someone who wants a good guide to the basics, without things getting boring.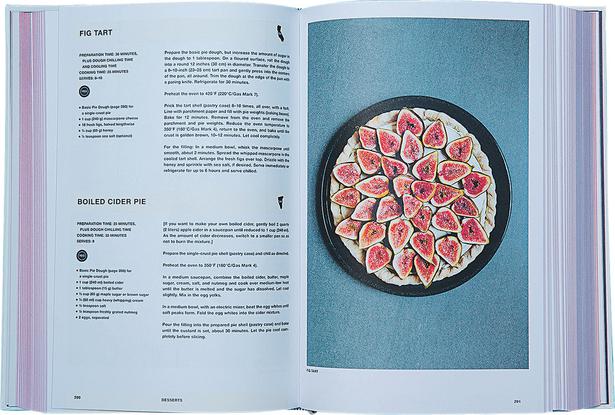 The Modern Cook's Year by Anna Jones, published by Fourth Estate, $55
She was heralded as the next Nigella when she released her first book, and her latest release is another must-have. Divided into summer, autumn, winter and spring, Anna shows how to make the most of each season's bounty with entirely achievable vegetarian recipes. She'll leave you with plenty of ideas all year round — even in the dead of winter, she writes, you'll find some of the brightest vegetables of the year.
READ: Christmas Gifts For The Foodie in Your Life
Corsica: The Recipes by Nicolas Stromboni, published by Smith Street Books, $65
In this case, you can judge a book by its cover, because beneath the eye-catching illustration and copper foil is a treasure trove of inspiration. Follow Nicholas Stromboni as he makes and gathers ingredients from farms, orchards and the ocean, meeting passionate producers and cooks on his journey. For the super-dedicated, there's even a guide to making a Corsican knife, but we won't blame you if you stick to the recipes you can eat. Brocciu cheese doughnuts, anyone?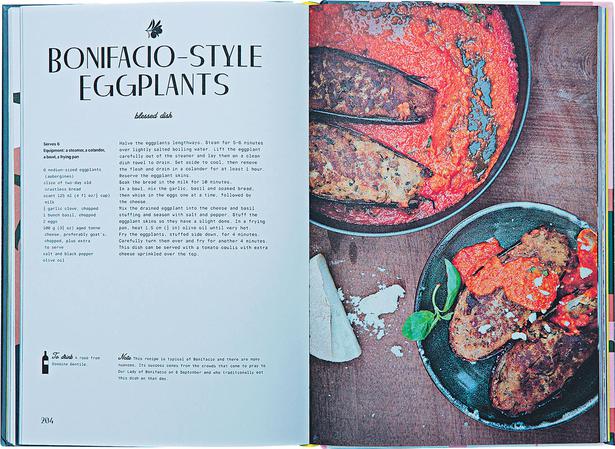 The Palestinian Table by Reem Kassis, published by Phaidon, $60
Every recipe in this book is brimming with flavour, and even the most understated dishes look immensely appetising. A personal project, Reem Kassis has gone to the trouble of turning recipes her family has always measured by sight, smell, touch and sound into exact quantities and directions, making each creation even more special. There are comforting dishes, like the kafta and tahini bake, decadent puddings, as well as drinks, pickles, preserves and condiments.
READ: Tasty Things For a Little Festive Indulgence
Hummus & Co: Middle Eastern Food to Fall in Love With by Michael Rantissi and Kristy Frawley, published by Murdoch Books, $55
If someone's made a resolution to eat healthily into the New Year, this book has enough interesting and flavoursome salads to keep them on track. That's if they can keep their eyes off the incredible spinach and pine nut rolls, lamb pizza or layered Turkish delight pavlova. On second thought, maybe this is best for someone who's keen on balance, without giving up too much of the good stuff.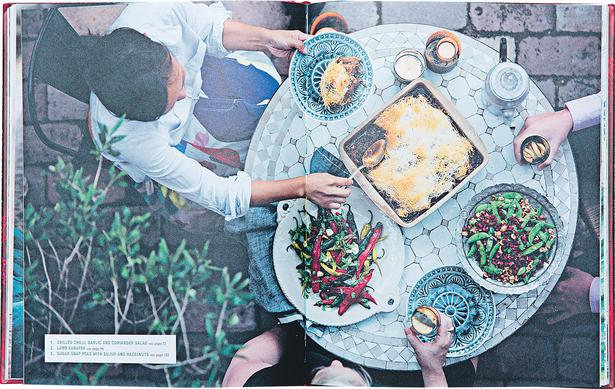 The Christmas Chronicles by Nigel Slater, published by 4th Estate, $55
Best-selling author Nigel Slater is back with another poetic release, that could suit someone who's missing a traditional white Christmas, or loves the idea of having one. The book is Nigel's ode to winter and all the cosiness it allows, and contains traditional roasts and puddings for the big day, along with recipes to make the most of the inevitable leftovers. This will surely be the star of the kitchen in the midst of winter.
Lisboeta: Recipes from Portugal's City of Light by Nuno Mendes, published by Bloomsbury, $85
Discover what Nuno Mendes loves most about this city through the lens of food; travelling with him as he shares stories and recipes along the way. From almond and butternut tarts to Portuguese dressed crab, every dish is shared with a personal anecdote or snippet of history. A great gift for someone planning their next adventure — either in the kitchen or abroad.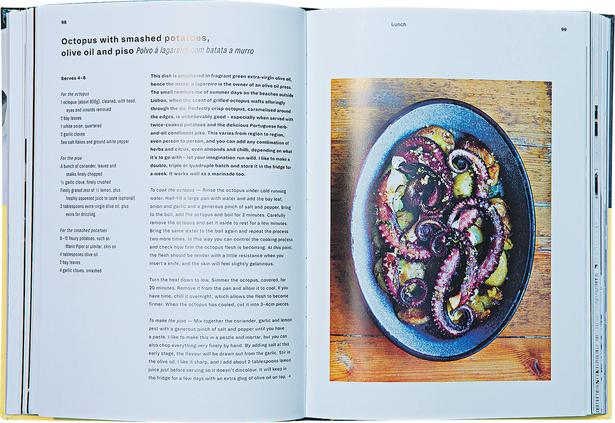 Share this: