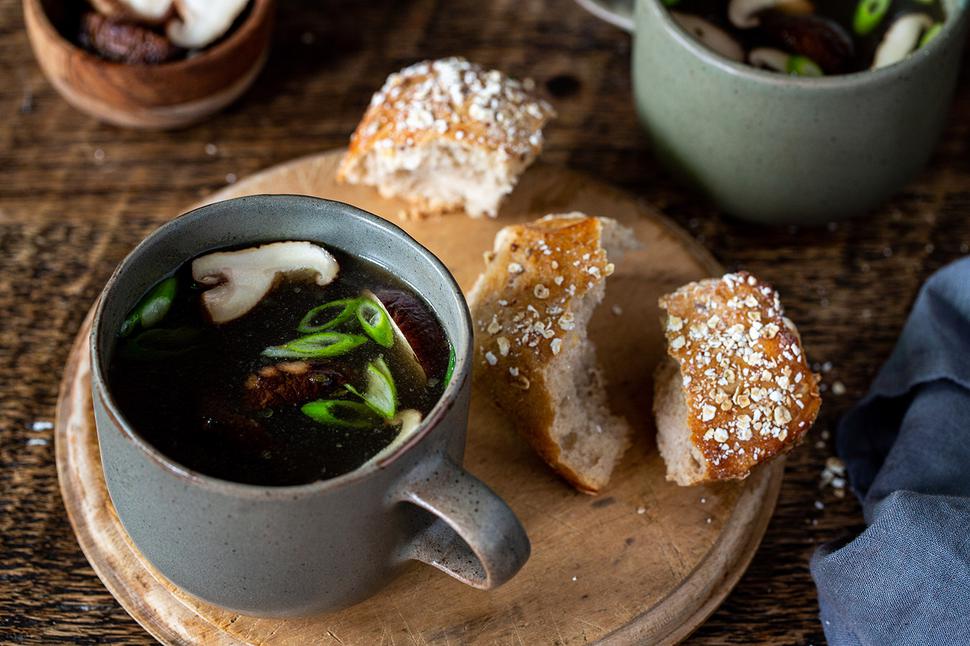 Aromatic & Nourishing Beef Bone Broth Recipe
Put a spring in your step with this health-boosting beef bone broth recipe
Monday Sept. 14, 2020
Bone broths have myriad health benefits, including aiding digestion, sleep, joint mobility and reducing inflammation. The bones release important nutrients and minerals, as well as creating an intensely flavoured broth. Boil for up to four hours on a low heat for best results.
BEEF BONE BROTH
Serves 4-6
2 kg beef bones
1 onion, chopped roughly
1 carrot, chopped roughly
1 stick celery, chopped
6 peppercorns
100g shiitake mushrooms
2 spring onions
Salt and pepper to taste
1. Preheat an oven to 220C. Place the bones in a roasting dish and roast for 1 hour, allowing any fat to drip off. Discard the fat.
2. Place the bones in a large pot. Add the onion, carrot, celery and peppercorns, then cover with water. Bring to a simmer for at least 1 hour. Remove bones and strain liquid. Refrigerate until cold and skim off any remaining fat.
3. Bring the broth to a boil, adding the mushrooms and spring onions until cooked through. Season with salt and pepper and serve hot with a wholemeal roll on the side.
Share this: