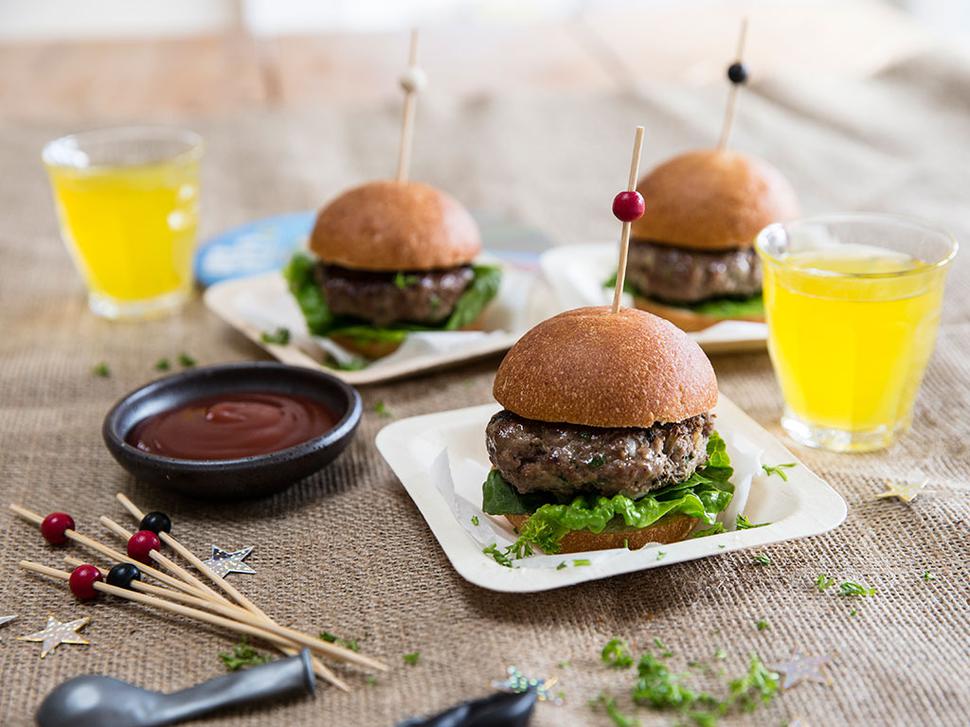 Beef Sliders Recipe
Sliders are a great way to feed a crowd of people, young or old
Friday July 10, 2015
BEEF SLIDERS
Makes 10
• 500g beef mince
• 1 clove garlic, crushed
• ½ onion, chopped small
• 1 tsp paprika
• ½ tsp cumin
• 1 egg
• 2 Tbsp chopped parsley
• ½ cup breadcrumbs
• Salt and pepper
• 1 Tbsp oil, for cooking
• 10 slider buns
• To serve: lettuce, tomato sauce and aioli
1. Place mince into a bowl with garlic, onion, paprika, cumin, egg, parsley, breadcrumbs, salt and pepper. Mix really well with your hands. Shape into 10 even-sized patties. Cover and refrigerate until needed.
2. Preheat oven to 160C.
3. In a large frying pan, heat oil. Cook patties a few at a time for 3-4 minutes each side or until cooked through.
4. Heat buns in oven while cooking patties.
5. Serve hot with lettuce, tomato sauce and aioli.
Share this:
More Food & Drink / Dinner