Beetroot Hummus Recipe
Enjoy a twist to the classic hummus by using roasted beetroot for a sweet and earthy taste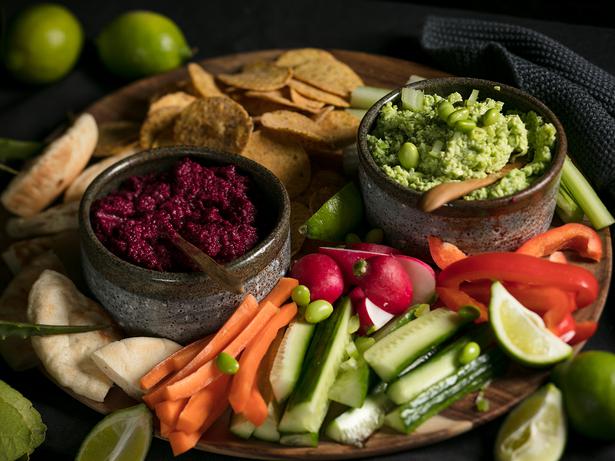 Friday Sept. 15, 2017
I enjoyed this hummus recipe when visiting Escape Haven's Luxe Retreat, Uluwatu, in Bali. It is perfect to snack on or enjoy as a healthy starter with gluten-free corn chips and a selection of vegetables. Arrange the hummus on a platter with this edamame dip (pictured).
BEETROOT HUMMUS
Serves 6-8
3 large beetroots, roasted until soft
4 cloves garlic, chopped and cooked in 1 tsp oil to soften
4 Tbsp tahini
2 Tbsp lime juice
Salt and pepper to taste
To serve: Vegetables, corn chips and breads
1. Into a blender, place the beetroot, garlic, tahini, lime juice and blitz until smooth.
2. Season with salt and pepper to taste.
• Angela Casley was a guest of Escape Haven. To find out more, visit Escapehaven.com
Share this: