Beetroot, Orange and Coconut Oil Cake Recipe
Try this moist and romantic cake by Eleanor Ozich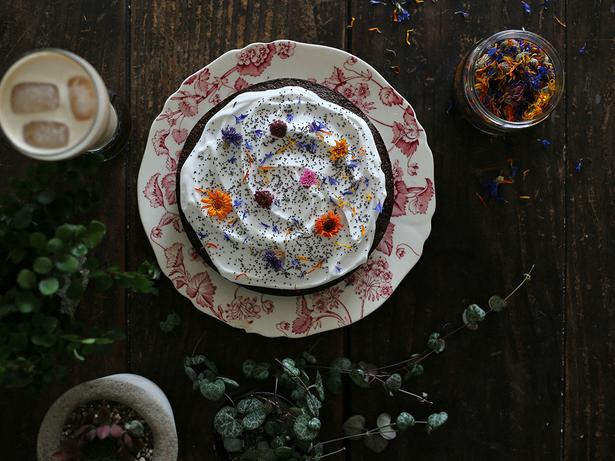 Thursday Aug. 25, 2016
I like to think this beetroot and orange cake is rather romantic. Curiously, the sweet earthiness of the beetroot pairs beautifully with the tart coconut yoghurt topping. Poppy seeds add an intriguing crunchiness.
BEETROOT, ORANGE AND COCONUT OIL CAKE
Serves 8
1 cup rye flour*
2 free range eggs
1/2 cup coconut oil, melted
1/2 cup diced raw beetroot
2/3 cup rapadura or coconut sugar
2 heaped tablespoons cocoa
1/3 cup poppy seeds
Zest of 1 orange
1 teaspoon baking soda
1 teaspoon apple cider vinegar
* I used rye as this was all I had on hand. Spelt, buckwheat or oat flour also work well.
1. Preheat the oven to 160°C. Grease a cake tin with coconut oil or butter.
2. Place all ingredients into a food processor. Blend until smooth.
3. Bake for 40–45 minutes, or until a skewer inserted in the middle of the cake comes out clean.
4. Leave to cool in the tin for 10 minutes before turning out onto a wire rack to cool completely.
5. Top with coconut yoghurt or pure mascarpone, a sprinkle of poppy seeds and edible flowers if desired.

• For more from Eleanor Ozich see petite-kitchen.com 
Share this:
More Food & Drink / Recipes