Beetroot Tarte Tatin Recipe
Try Angela Casley's impressive but simple tarte tatin recipe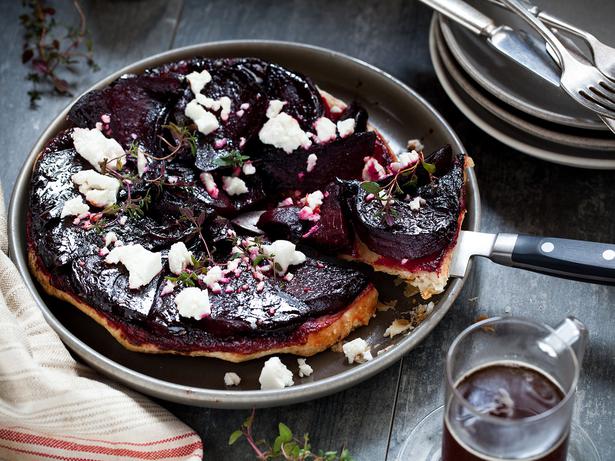 Friday July 22, 2016
These tarte tatins looks impressive but are really very simple and make for a substantial offering. They can be made from almost any fruit or vegetable. Served with a salad they make the perfect brunch or lunch dish. I love a bit of salty feta crumbled on top of this beetroot one. It goes so well with the balsamic and brown sugar.
BEETROOT TARTE TATIN RECIPE
Serves 4-6
2 large raw beetroot
20g butter
½ cup brown sugar
¼ cup balsamic vinegar
1 Tbsp fresh thyme
Salt and pepper to season
400g puff pastry
100g feta, crumbled
Thyme leaves to garnish
1. Preheat an oven to 180C.
2. Peel the beetroot and cut into half centimetre wedges.
3. Melt the butter and in a heavy-based pan with the brown sugar. Add the beetroot slices and cook slowly for 10 minutes, turning occasionally. Sprinkle over the balsamic and chopped thyme then place into the oven covered with tinfoil for a further 15 minutes or until softened.
4. Using tongs, arrange the beetroot in a circle shaped, heavy based 22cm pan or 22cm cake tin. Season with salt and freshly ground pepper.
5. Turn the oven up to 200C.
6. Roll the pastry on a lightly floured board to fit neatly over the beetroot, tucking in any overhanging pieces. Place into the oven for 25 minutes until the pastry is puffed and golden. Remove and allow to sit for 5 minutes before upturning (carefully) on to a plate. Sprinkle with the crumbled feta, more thyme and serve.
Share this:
More Food & Drink / Recipes