Berry and Whisky-Infused Cocktail
Delicious and vibrant, this unique take on a classic spirit, by Dr Bill Lumsden of Glenmorangie, will go down a treat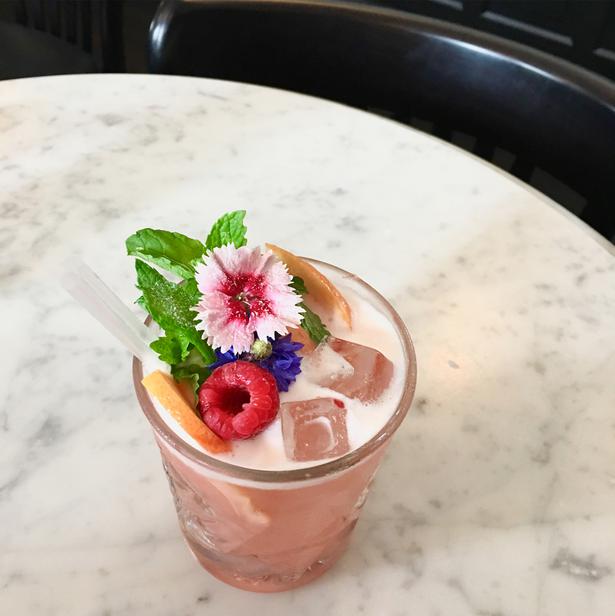 Wednesday March 1, 2017
"Twenty years ago, if you came to Scotland and asked for something like this cocktail, you'd be thrown out the country!" laughs Dr Bill Lumsden, Glenmorangie's director of distilling, whisky creation and whisky stocks, who was recently in Auckland to launch the brand's 8th Private Edition, Glenmorangie Bacalta (Scots Gaelic for "baked"). 
"When I started out making whisky, malt whisky was still viewed as the drink that your father or your grandfather drank. Over the last decade in particular, I've seen spectacular change especially in Asia. People now view it as an aspirational drink, which is great news for us. Single malt scotch should be part of everyone's drinking repertoire. You're not necessarily going to drink whisky all day everyday, but if you're in the mood for it, it just hits the spot," says Bill, who is also the 2016 Icons of Whiskey Awards Master Distiller/Blender of the Year, .
READ: Meet Dr Bill Lumsden, the Rock Star of the Whisky World
"I like to think it is here to stay and hopefully no longer will it be viewed as a dowdy, downmarket product. Its certainly not. It's a luxury drink." 
Try Bill's unique twist on classic whisky cocktails using Glenmorangie Bacalta or Glenmorangie Original.
BERRY TASTY WHISKY COCKTAIL RECIPE
Ingredients
60ml Glenmorangie The Original or Bacalta
15ml egg white
20ml grapefruit juice
10ml honey syrup
1 bar spoon raspberry jam
Method
1. Combine ingredients and ice in a shaker. Shake well and strain into a crystal old fashioned glass.
2. Garnish with mint sprigs and edible flowers  
Share this:
More Food & Drink / Recipes