How Do the Best Auckland Restaurants Survive?
New restaurants seem to open every week but what does it take to stay relevant?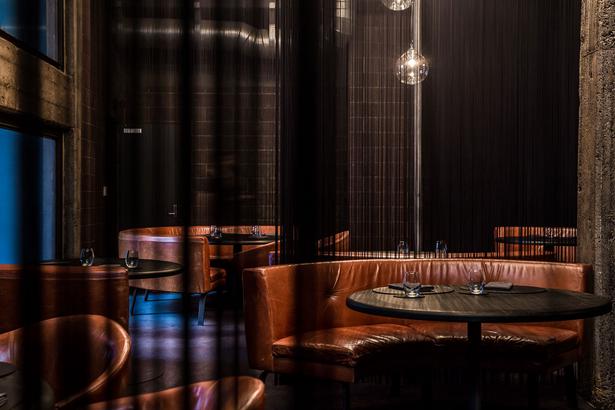 Wednesday June 14, 2017
The landscape has changed in Restaurant Territory. To run one is no longer a matter of a quick slick of paint before you open the doors, slap down a menu and hope the maitre'd doesn't run off with the takings.
Consider the events of recent weeks: a restaurateur takes up the cudgels on behalf of a competitor after it receives what's perceived as an unfavourable review. A punter lays a complaint with the Advertising Standards Authority over the promotion of Metro's best restaurants awards.
The great race to keep pace means keeping up with (deep breath) staffing issues, supply issues, compliance costs, raised rents, online profiles and reviews, ever-diminishing margins, heightened customer expectations and competitors galore.
It's a wonder anybody bothers. But still they do: the old hands and the new. So what are the challenges, and what keeps them unlocking the doors every day for more?
Tony Stewart has been in the business for 27 years; the bulk of them in Auckland. His high-end address, Clooney, has seen considerable growth in its 11 years and with that, he says, comes opportunity and problems. They're amplified at the pointier end of the trade, such as where Clooney sits.
For Tony, the biggest changes — and challenges — lie with staffing. Higher inner-city rents are pushing employees further away from the central city in their search for a home, making commuting take longer and cost more, and making retention harder. "I've finally got my head around it," he says.
"We've got three out of 24 employees who are New Zealanders. The non-New Zealanders bring something to the industry, and we can learn from that, but they work for us for nine months — of which one is training — and then they travel for three months, before they leave the country."
Dining habits, dining demands and restaurant techniques are all so very different these days, says Tony, who started his first restaurant — in Invercargill — when he was just 20. His advice to his younger self were he starting out now?
"Make sure you've got enough start-up capital to be able to be true to yourself." Financial pressure does strange things to people, he says. "You've just got to live your business. It's really important to know your client base, and in some ways base your customers on yourself."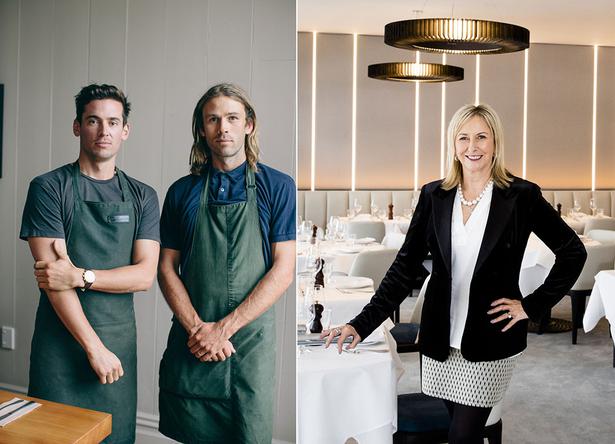 Up on Ponsonby Rd sits Orphans Kitchen, started by two other whippersnappers, chef Tom Hishon (now 30) and his business partner Josh Helm (32). Tom also had his beginnings in Invercargill; he worked for Tony before branching out on his own. It's good to learn in the company of masters, he says; great to go and do your own thing eventually.
The business of staying viable gets only tougher — never easier — says Tom. "One of the challenges I've faced is staying relevant in a market where there's so much competition." But clearly he's not daunted. This year, he's opening another venue, in Pt Chevalier. Called Daily Bread, it will be a bakery/deli, using only local organic wheat and produce.
Tom is strong in his belief that if you have a solid idea and identity, people — both staff and diners — will gravitate towards you. "One of the most rewarding things is seeing customers coming back."
He's right about the clamour of competition. The latest Restaurant Association Food Service Facts reveal that Auckland has 6438 hospitality businesses, which includes bars and restaurants. That compares with 5271 in 2011. (In 2002, there were a total of 8610 hospitality businesses nationally.) Cafes and restaurants alone now employ 66,900 staff nationally, of which Auckland gets the lion's share.
"It's an awesome time right now to be a consumer; you're spoilt for choice," says Marisa Bidois, chief executive of the Restaurant Association of New Zealand. But things can be challenging for the business owner. She cites staffing shortages, changes to the immigration policy and a tight market as some potential obstacles. But negotiate them, and the benefits can abound.
READ: The Best of New York's Dining Scene
"There are so many talented operators doing amazing things out there," says Marisa. "New Zealand's culinary scene is better than some of the established international destinations, and we're being recognised for it." To succeed, she says, you need to be an all-round operator.
That includes having marketing skills, financial and compliance competence, business savvy and customer awareness. "Coupled with that, there's a whole lot of [online] scrutiny about how you manage your business … so you need to know how to manage your PR."
Ask Judith Tabron. The Soul Bar & Bistro owner describes her work thus: "These days you've got to be an online marketing expert on social media, a photographer, a trend-watcher — and on top of that you've still got to be the handyman. And the gardener."
There's more: "You've always got to be in a good mood — because you have to face your customers."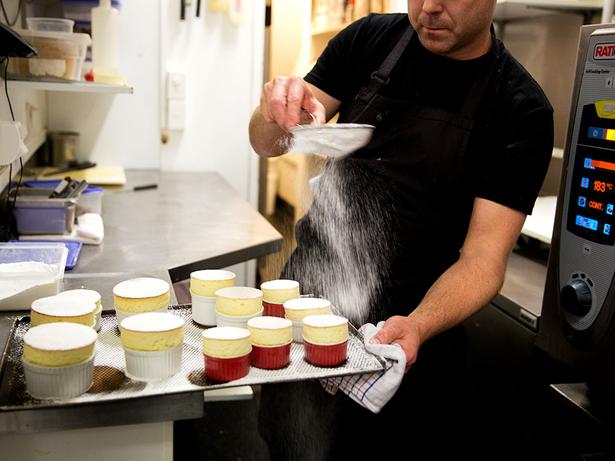 The next challenge is to innovate, says Judith. Trends are moving so much faster, she notes. "It's a positive for me; I like seeing these young, hip guys, and watching what they're up to."
Have the diners changed much? Not really, she says — although local produce is a huge influence. And the staff are much the same, too. Soul has always been committed to in-house training through its apprenticeship scheme; 15 of her 85 employees have been with her for more than 10 years, and another 15 are about to hit double figures.
Michael Dearth owns Baduzzi and The Grove. Like Judith, he's seen a lot — "but the restaurant industry has given me more than I've given it; it's given me a life and a lot of amazing friends."
His enthusiasm for the industry, however, bears a few dents. Auckland, he says, is one giant construction site; both of his restaurants have been in the thick of constant cones and big digs.
"I think if you're in this business, you're a glutton for punishment. It's either construction, or recession, there's always something coming."
Does it put him off? No. Like the others, he can't get enough. Since opening The Grove 14 years ago, he's noted a growth in the quality of restaurants that have opened. And that, he says, is fantastic.
He doesn't just live the dream, he dreams it too. "Recently we were cooking ribs, and we cut them out individually and wrapped them in pancetta, and we roasted them on a high heat so the pancetta locked on to the ribs.
"I was just about to have a bite. And then I woke up."
Share this: