Best brunch recipes
The change of season is a good excuse to celebrate, says Angela Casley. Invite friends around for a scrumptious mid-morning feast.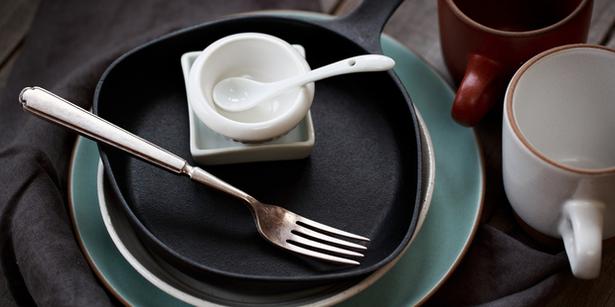 Friday Sept. 12, 2014
I have just returned from a day trip to the north. Whangarei to be precise. Along the way we spotted the first of the lambs and calves bouncing around the paddocks, full of spring spirit. The rolling hills were covered in lush green grass, with the occasional cluster of bright yellow daffodils.
The tourist centre, on the left as you arrive into Whangarei, served me the best date and orange scone I have eaten for a while, and a trip north at this time of the year is never complete without picking up a sack of the early season Kerikeri oranges from a roadside stall.
On our return trip, we took the scenic route through Waipu and Langs Beach where we picked up fresh snapper from a friend, and had a quick afternoon tea of banana cake with mum in Mangawhai.
The day was noticeably longer and lighter, and the temperature warm enough to wear just a T-shirt for a walk on the beach.
All this spring weather and activity has inspired me to embrace the change of season and celebrate with a spring brunch.
It's a real treat at cafes to order decadent eggs benedict - the wicked bearnaise sauce certainly sets you up for a day of activity - so why not impress your guests by making it at home?
The secret to the sauce is in the reduction, and the intense flavour mixed with the fresh herbs is delicious.
It's up to you what you serve under the eggs. A spring treat has to be asparagus, but salmon, spinach and bacon are also popular choices. And remember when you're making the sauce, don't throw away the egg whites. They can be frozen to use in meringues, a pavlova or to make biscuits.
For those who prefer something not quite as rich as eggs benedict, you can't go wrong with a frittata. With limited ingredients, eggs, herbs and some cheese you will satisfy the worst critics.
Usually when I make a frittata I scan the fridge and decide on the flavours there and then. Leave the bacon out of this recipe for the vegetarians among you, and instead add a half teaspoon of paprika.
To finish, these apple and buttermilk fritters are a little naughty but delicious.
I guarantee you will promise yourself that one will be enough. But it won't be. When you squeeze the excess juice from the apple, place it into a cup to drink or add to a fruit salad. It is sweet, delicious and fresh.
These fritters are best served warm. Mango compote is a great accompaniment if the children don't get to the fritters first!
Enjoy entertaining your friends as we head towards the warmer, longer days of spring.

Recipes:
• Eggs benedict
Share this:
More Food & Drink / Recipes