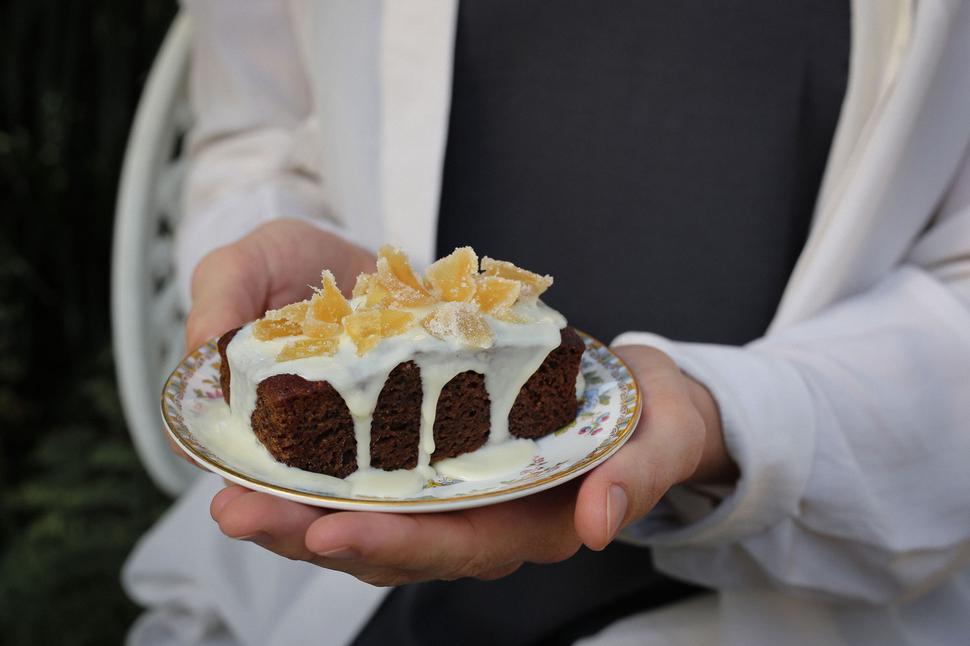 Best Ever Gluten-Free Baking Recipes To Satisfy Your Sweet Tooth
Fill the tins with these scrummy recipes that make it easy to treat just about everyone
Monday July 9, 2018
Little Sticky Date Loaves With Ginger and White Chocolate
These sweet, sticky date loaves have a deeply moist crumb — the kind that should be part and parcel of such a recipe, made all the more delicious with a drizzle of white chocolate and a few slithers of crystallised ginger.
Cardamom Chocolate Cake
This clever recipe sees a dark, velvety batter transformed into a deceptively simple cake with a deeply rich, pleasing texture.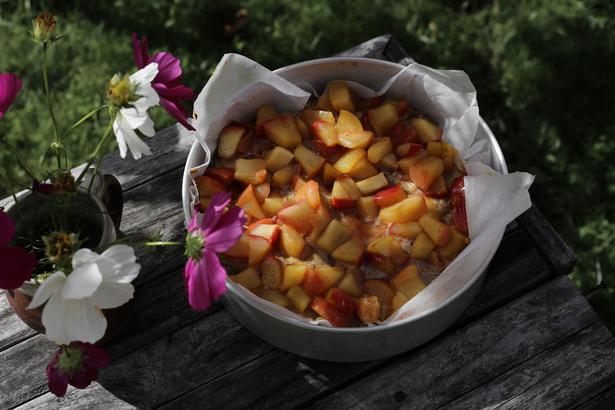 Gluten-Free Apple, Parsnip & Cinnamon Cake
A recipe that is both indulgent and virtuous, this little parsnip, apple and lemon-scented cake is impossibly moist, and beautiful to eat. 
Earl Grey Amaranth Cookies with Vanilla Bean
These wonderfully soft and chewy cookies are infused with Earl Grey tea and sweetened with coconut sugar, lending a lovely hint of caramel.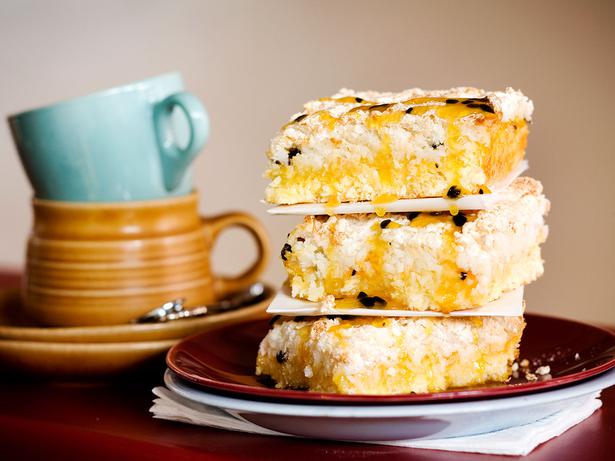 Gluten-free coconut and passionfruit slice. Photo / Babiche Martens.

Gluten-free Coconut and Passionfruit Slice 
If you've ever dreamed what a tropical Louise slice would taste like, this is it. This easy-to-make gluten-free slice is delicious every time. 

Banana and Peanut Butter Cake
This simple banana and peanut butter bundt cake is incredibly moist and perfectly sweet. It is naturally sweetened with banana and then topped with a delicious sticky honey glaze, making it free of refined sugar, gluten and dairy.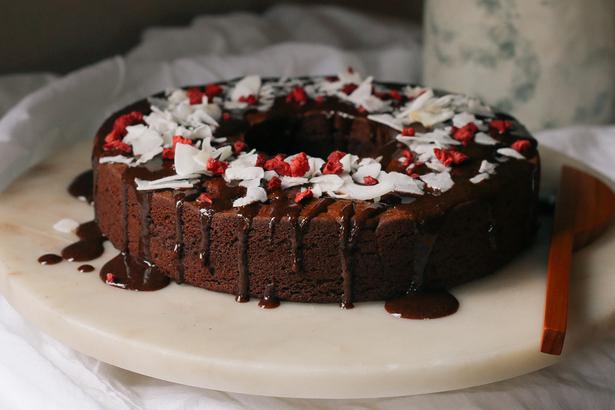 Toasted Almond & Blackcurrant Chocolate Cake
Boasting the perfect balance of sweet, soft and fragrant, this toasted almond and blackcurrant chocolate cake is surprisingly light to eat. 
Orange and Hazelnut Cake 
This gorgeous autumn cake has a moist and buttery crumb texture and is naturally sweetened with honey, giving it a slight floral note.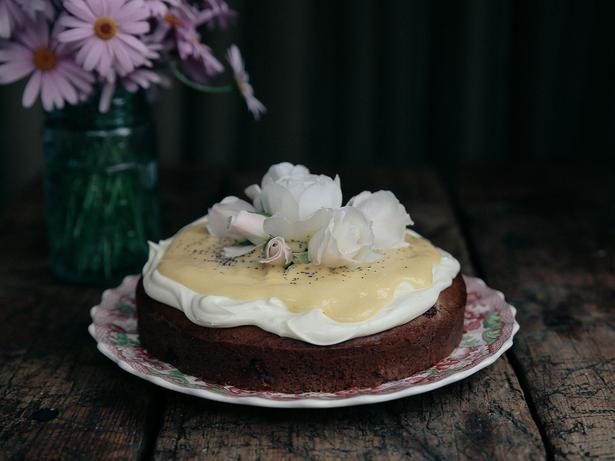 This banana cake is topped with wonderfully lush lemon curd. Photo / Eleanor Ozich.

Moist Date and Almond Cake 
This incredibly moist and delicious gluten-free cake is naturally sweetened with soft and decadent Medjool dates, giving a wonderful caramel taste.

Banana Cake with Macadamia and Blackberry
A magnificent banana cake recipe with macadamia, blackberry and topped with cream cheese frosting and honey sweetened lemon curd.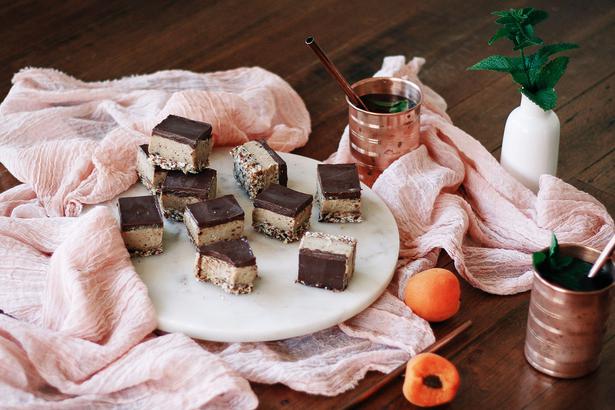 A deliciously buttery biscuit base and silky, rich filling are key to this raw almond butter slice. Photo / Julz Glover

Almond Butter Caramel Slice
A deliciously buttery base topped with a sweet silky caramel filling makes this the ultimate sweet treat — but with a wholesome twist. 

Salted Chocolate and Buckwheat Slice 
You'll be happy to know that this salted chocolate slice is sensationally delicious, as well as healthy. The filling contains the magical ingredient of avocado, creating a sensuously rich ganache that's not overly sweet.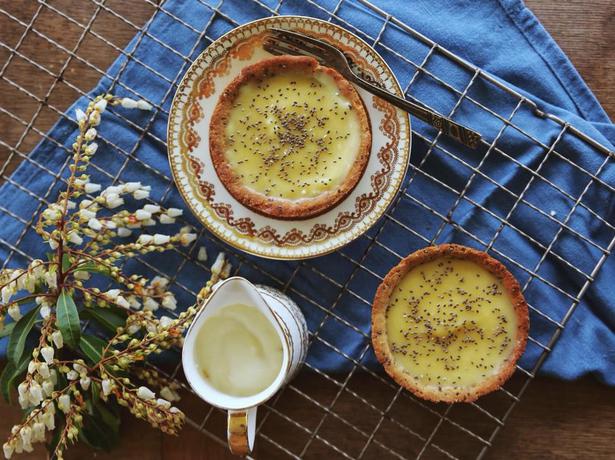 Honey-sweetened lemon curd pies. Photo / Eleanor Ozich.

Lemon Curd Pies
These honey-sweetened lemon curd pies have a delicate and slightly earthy pastry made from buckwheat, chia and almonds. 

Yoghurt Cake with Pears and Rosemary-Infused Caramel
This softly textured yoghurt cake is lightly spiced with cinnamon and adorned with thin slices of pear.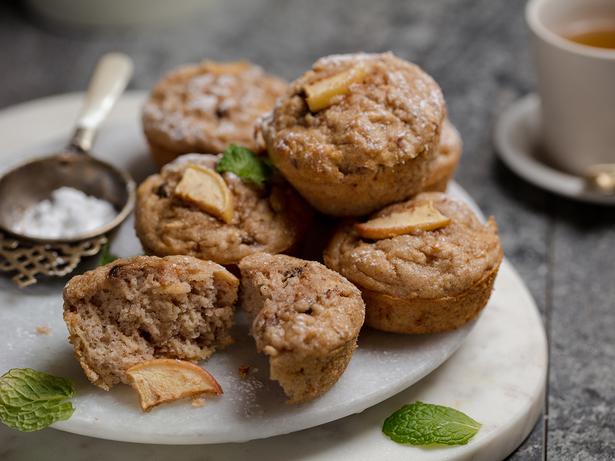 These apple and cinnamon muffins are the perfect bite, any time of day. Photo / Babiche Martens

Gluten-Free Apple and Cinnamon Muffins 
This recipe makes a perfect gluten-free breakfast muffin or moreish snack.
Share this:
More Food & Drink / Recipes