6 Of The Very Best Fancy Wines, From Rare Bottles To Champagne With Pedigree
Their makers all pursued different paths, but the results are transcendent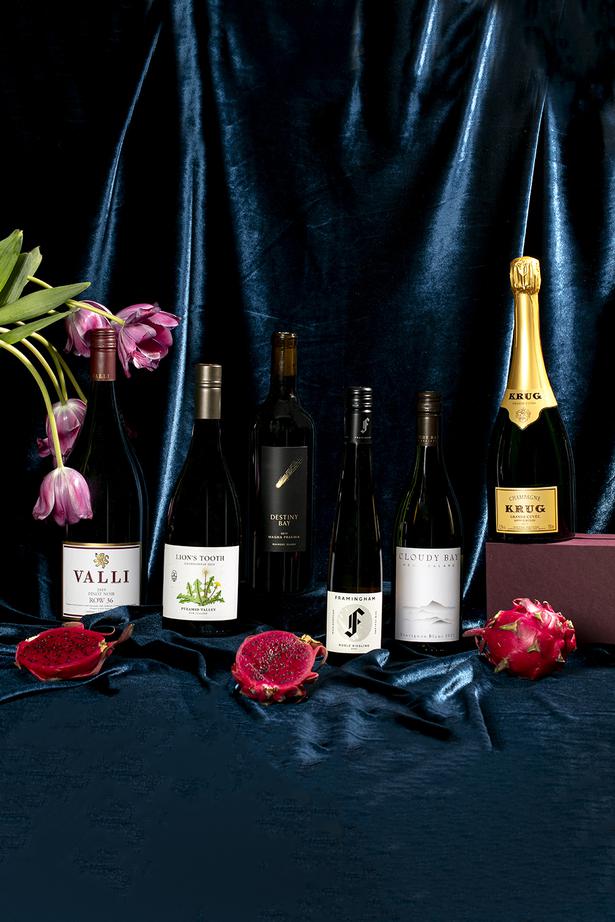 Friday Aug. 5, 2022
"Let's gallop on the steeds of wine, to heavens magic and divine," wrote the poet Charles Baudelaire, evoking the transcendent nature of this special liquid.
Millions of mass-produced bottles may be tossed into supermarket trolleys around the globe, but wine is one of the world's most ancient luxury goods. And there are still bottles that go well beyond the limits of the ordinary, exceeding others in the recognition of their quality, rarity, prestige and price.
Aotearoa's most expensive wine: Destiny Bay Magna Praemia Waiheke Island 2019, $680
Refinement and complexity combine in this impressive blend of 75 per cent cabernet sauvignon, 14 per cent merlot, and a little malbec, cabernet franc and petit verdot. Fresh and finely textured, it layers notes of cassis and cherry with fragrant sandalwood and violet, hints of cocoa, earth and a ferrous minerality. 
Stockist: Destinybaywine.com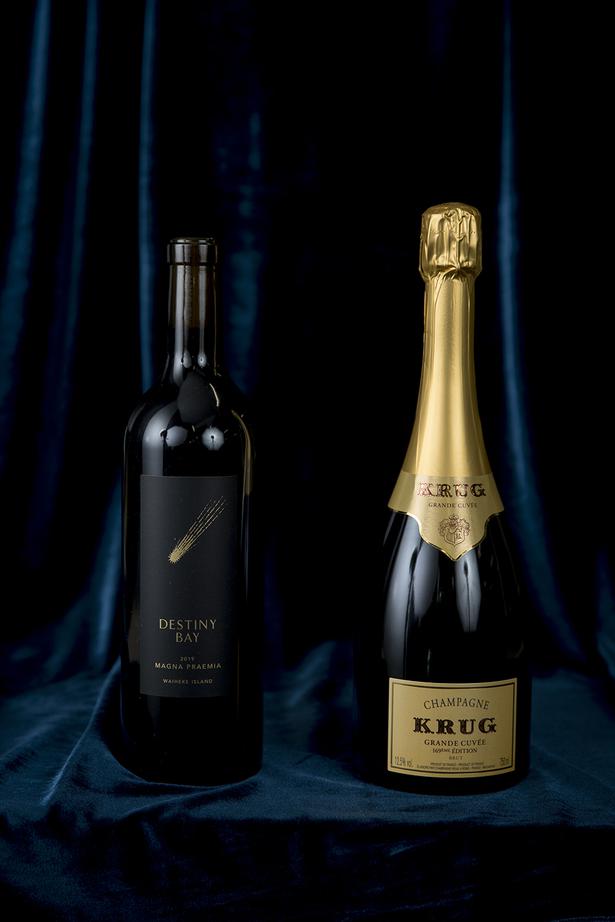 "Magna Praemia was $275 when we started and people thought that was absolutely insane," says Destiny Bay's Sean Spratt. Now retailing at $680, Magna Praemia is likely Aotearoa's most expensive wine (although it can be purchased for less through its Patron Club). Nevertheless, since its first vintage in 2005, it's attracted a loyal following overseas and in Aotearoa.
Sean and his parents bought land on Waiheke Island that was serendipitously declared a "fantastic site" for cabernet sauvignon by respected wine consultant Dr Tony Jordan. This spurred the family to plant a 5.7ha vineyard dedicated to making ultra-premium cabernet blends. "We felt that the vineyard picked us," Sean explains, "and presented the opportunity to make a great cabernet blend that would stand up against any other cabernet in the world.
"Making wine by hand is incredibly expensive; the pricing is not just a marketing exercise," he maintains. At Destiny Bay, quality is underpinned by choices such as keeping grape yields incredibly low — 25 per cent less than even Bordeaux's legendary First Growths — and maturing its wines in oak barrels costing close to $2000 each.
Then there's tending the steep slopes of the vineyard and the meticulous attention paid in the winery. "We hand-harvest and hand-sort, it's a berry-by-berry selection," Sean elaborates. He and his family undertake much of this work personally, which Sean says further elevates Magna Praemia.
"New Zealand winemakers have perhaps not given themselves enough credit on the world's wine stage," says Sean. "Some of their wines have stood up against some heavy hitters from the Old World, but then they're only $65 a bottle."
A Champagne with an impeccable pedigree: Krug Grande Cuvée 169ème Édition Champagne, $350-$360

There are 146 wines in the 169ème Édition of Krug's pinot noir-dominant multi-vintage blend, 60 per cent of which hails from the 2013 vintage. It's a sensational Champagne with the Grand Cuvée's characteristic power and finesse in its balance between richness and rapier-like acidity. Aged for around seven years on its yeast lees, this ultra-complex wine layers rich notes of toasted hazelnut, rye bread, malt biscuit and baking spice, with lifted citrus and a fine minerality. 
Stockists: Glengarry, Good Wine Co, Caro's, Fine Wine Delivery Co
More established winemaking nations have been less coy about charging top dollar for their ultra-premium labels, whose "perceived value" — how much a consumer is willing to pay — is regularly far higher. Often this is based on the reputation of the region in which they're made, and the standing of the producer. Nowhere is this more true than in Champagne, a name in itself that has become synonymous with luxury.
Krug, now part of luxury goods group Moët Hennessy Louis Vuitton (LVMH), is an exemplary luxury Champagne house. Since it was founded in 1843, it's been the only one whose range consists entirely of prestige cuvées. Most houses that make these top Champagnes only make one.
In the composition of its Champagnes, Krug draws on wines made separately from hundreds of individual vineyard plots across the region from the current year, as well as past vintages in its reserve wine library. Each plot possesses a different "terroir", the French term that describes the combination of natural features in the environment in which a specific wine is produced that create that wine's distinctive character.
In the skilled hands of Krug's cellar master, Julie Cavil, these singular wines are used to create blends of immense complexity. "A plot may sometimes be smaller than a garden," says Julie. "Our philosophy is to harvest each plot individually and transform it into one wine, which expresses its distinctive, nuanced and unique features." Krug's Grande Cuvée is its ultimate blend, created every year from over 120 wines from at least 10 vintages.
A New Zealand wine of great scarcity: Cloudy Bay Marlborough Sauvignon Blanc 2021, $45

Still great after 36 vintages, in the 2021, pure notes of gooseberry and pink grapefruit are infused with aromatics of elderflower and green herbs. Propelled by an exhilarating line of minerally acid, it's elegant and intense. 
Stockists: Glengarry, Good Wine Co, Caro's, Regional Wines, Fine Wine Delivery Co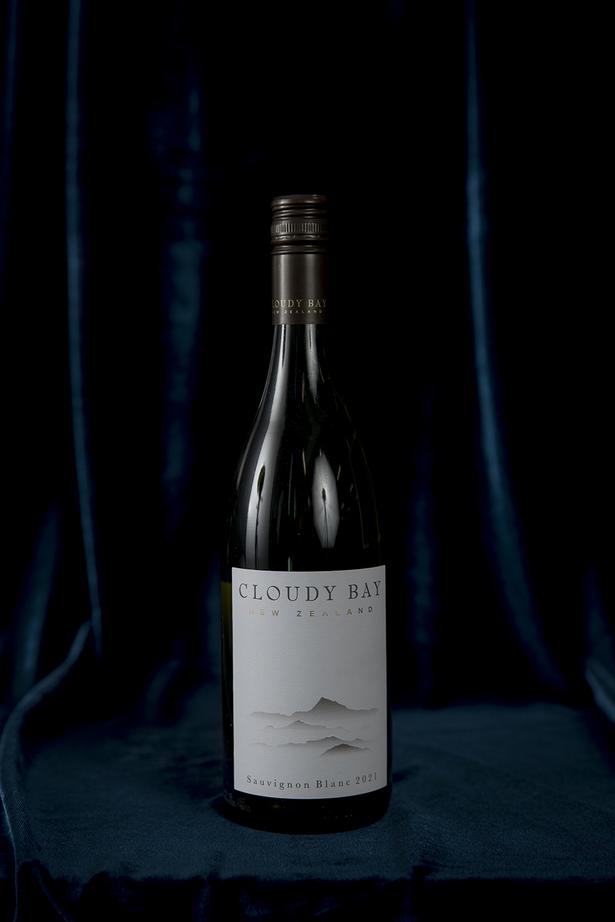 Photo / Babiche Martens

Here in New Zealand, our wine became directly linked with luxury when Marlborough's Cloudy Bay came under LVMH's ownership in 2003. However, when what was to become the country's first iconic sauvignon blanc was launched in 1985, New Zealand's wines commanded little international kudos. It was Cloudy Bay founder David Hohnen's masterful marketing strategy that got this vibrant new style into global glasses.

"David decided not to put New Zealand on the front label, and to make the brand and the variety the stars," says Cloudy Bay's Kat Mason. "The 1986 sauvignon blanc appeared at the London Wine Show and created a buzz. Demand skyrocketed, and only a few years later, Cloudy Bay was on five continents, with supply staying behind demand."

READ: How Do You Sustainably Power A Vineyard?

The wine tasted distinctive and exciting, and its scarcity made it even more desirable. Now that New Zealand is recognised as a benchmark producer of sauvignon blanc, Cloudy Bay's remains a flagship example. Kat attributes this to keeping true to the terroir David identified as ideal for the sauvignon he wanted to make in Marlborough's Wairau Valley, as well as ongoing precision viticulture and winemaking.

Cloudy Bay's sauvignon grape yields are often 30 per cent lower than the regional average "for concentration and aromatic intensity", notes Kat, while only the best and most stylistically suitable of the 90 wines assessed for its blend make it into the final wine. "So in some years, up to 30 per cent of the original production is excluded from the blend," she says. "Quality is the aim, not quantity."

When the land grows nothing else like it: Pyramid Valley Lion's Tooth North Canterbury Chardonnay 2019, $125


Under Huw Kinch's guidance, this special site produced another seriously exciting chardonnay in 2019. There's citrus and white fruits, with a savoury and rich dimension suggestive of toasted nut and gingerbread that's counterpoised by a thrillingly taut acidity and saline minerality. 

Stockist: Pyramidvalley.co.nz
Photo / Babiche Martens

At just 0.4ha, the Lion's Tooth Chardonnay block is a tiny part of Pyramid Valley's already small vineyard in North Canterbury. Many of the world's most prized wines come from single vineyards, often considered as offering the purest expression of terroir. But when Mike Weersing discovered this land after years searching for a great place to grow chardonnay and pinot noir, he identified four blocks he felt might make individually interesting wines.

Lion's Tooth is an exposed, steep, east-facing slope that has more limestone and less clay than its south-easterly sister chardonnay block, Field of Fire. A walk through the vineyard before vintage with Pyramid Valley's Huw Kinch reveals the Lion's Tooth chardonnay hanging in ripe golden bunches, while Field of Fire's grapes are smaller and some way off harvesting.

"They're only 100m from each other, but they feel like different vineyards," observes Huw. "Lion's Tooth is a riper, richer expression of chardonnay with an expansive character from being grown on soil with a high limestone content, while Field of Fire is about line and length."

Great wines often come from marginal climes, and Huw admits that this cool site has its challenges. In 2018, Pyramid Valley lost around 70 per cent of its crop and made just 390 bottles of the Lion's Tooth.

"It's awful to lose any block that makes amazing wine, but we make a decision on quality not emotion to keep the integrity of the wine," says Huw. "It's a long-term business and the challenges are worth it for the opportunities of this great site."

A standout example of a single-barrel wine: Valli Row 36 Central Otago Pinot Noir 2020 1500ml, $185


A dynamic and classic expression of Gibbston pinot noir structured by bright acid and silky tannins. Fragrant fresh thyme and spice meld with tangy and lifted red cherry that surges over an earthy, leafy and savoury base. Only available in magnum. 

Stockist: Valliwineshop.com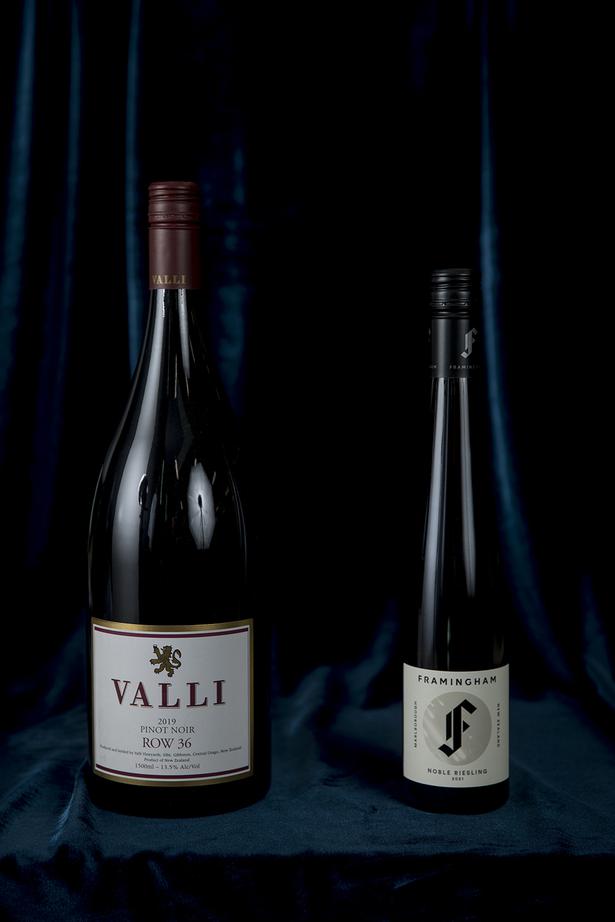 Photo / Babiche Martens

Rarer still are wines made from a single barrel. This is the case of Valli's Row 36, of which less than 150 bottles are produced per vintage. It came about when Valli's Grant Taylor was assisted in 2007 with the harvesting of his Gibbston vineyard in Central Otago by New Zealand Sommelier of the Year, Josselin de Gesincourt. While picking row 36, Josselin suggested it should be made separately.

As that wasn't practical, a compromise was reached whereby Josselin would taste every barrel before blending. If his favourite was the same as Grant's, it would be bottled separately in magnums and labelled 'Row 36'. This indeed proved the case, and from that year "the very best single barrel from the vintage" that displayed Gibbston's most celebrated characters was bottled as Row 36, vintage permitting.

READ: The Viva Guide To Organic Wine

Grant is one of Central Otago's winemaking pioneers, winning numerous accolades for his wines that includes making the world's top pinot noir at the International Wine & Spirit Competition. His experience, however, makes him approach barrel selection with caution.

"Generally, I see barrel selection as a negative as it's often someone's top barrels, and their removal from the total blend reduces the quality of that winery's main label," he observes. Indeed, occasionally Row 36 is not made in years when that barrel's subtraction would adversely impact his Gibbston Pinot blend.

Neither is scarcity alone a guarantee of quality. Grant recalls the trial 100L cabernet sauvignon he made in his first year at Gibbston Valley Wines in the early 90s: "Quite an important wine in Otago history, I think, as anyone who tasted it knew to plant pinot noir!"

The rarest of wines and challenging to make: Framingham Noble Riesling Marlborough 2021 375ml, $50


Light in alcohol but high in flavour, this exudes opulent flavours of honey, dried apricot, tropical fruits, plus a hint of honeysuckle. Its luscious sweetness is balanced by a bright lemony acidity, making it finish on a fabulously fresh note. 

Stockist: Framingham Cellar Door, email elgee@framingham.co.nz, phone (03) 572 8884

At Framingham, pickers make up to 10 separate passes through the vineyard to harvest the grapes for its Noble Riesling. Sourced from vines that are now over four decades old, some of the oldest riesling in Marlborough, the bunches that are hand-selected are those affected by botrytis, also known as noble rot.

Botrytis is the fungus behind some of the world's greatest dessert wines, which in its noble form is highly desirable. It dehydrates ripe grapes, concentrating their sugars and boosting their flavours. Only a tiny quantity of this elixir issues from each grape, resulting in a far lower volume of wine than is made from normal grapes. In any given year Framingham makes only 3600 to 4800 half bottles of its ultra-concentrated Noble Riesling.

Noble Rot is also rare, occurring only in regions and vintages with the correct permutation of moist and dry conditions. Consequently, in 2010 and 2020, Framingham made no Noble Riesling.

"Every year delivers something different," notes Framingham's Andrew Brown. "But because we are a small team who are on the same page, it's really rewarding once we send them to bottle at the end of the process.

"It still fascinates me that you can take effectively rotten fruit and make something so delicious out of it," he adds. "This can, however, be painstakingly fiddly. A lot of time and effort goes into these wines and in some instances it can drag our vintage out long after everyone else has finished."

This story was originally published in volume eight of Viva Magazine.
Share this: