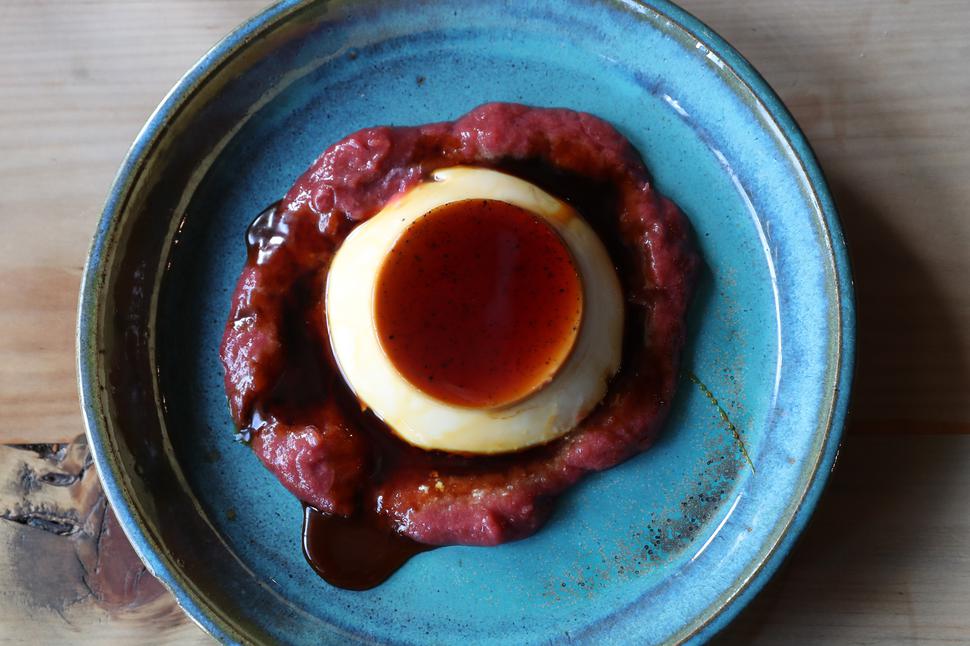 Isolation Diaries: How Lockdown Has Redefined Food To Go
Ready-to-eat or do-it-yourself? Jesse Mulligan navigates his way around the different definitions of the latest food to go
Thursday May 7, 2020
I can't decide yet which I like better: the ready-to-eat meals, where the only prep you have to do is decant the food from its compostable tray onto crockery of your own, or the do-it-yourself meals, where you can find yourself in charge of anything from heating sauce in a pot to turning raw ingredients into dinner.

From one restaurant I got "chips", which were actually just potatoes and a recipe card: this isn't takeaways so much as someone supplying you with an idea and some groceries, but if you don't think that's a winning business model, you obviously haven't caught up with the founders of My Food Bag.

READ: Five Of The Best Restaurant Takeaways In Auckland At Level 3

Every chef has to balance presentability with portability, and it's generally true that the better you want your food to look on the plate at home, the more you'll be requiring your customer to prep and assemble themselves.

Nick Honeyman's Paris Butter so far has this almost exactly right: he delivered, in one carton, a mix of precision-cut gnocchi, mixed mushrooms and peas with a request that we colour it all in a non-stick pan. That went surprisingly well and, after heating and pouring over some truffle cream sauce, we were just a sprinkle of porcini powder away from a dish that could have passed for something served up at his Herne Bay restaurant.

Like a lot of the city's chefs, Nick and his kitchen team are doing deliveries themselves, and I think they'll miss this part of lockdown life more than they realise. The ones I've talked to almost seem to be enjoying that 4-7pm courier run as if it's an adventure — they're not forgetting everybody's livelihoods are at stake but, as we've all discovered over the past few weeks, there are aspects of the restrictions that are wonderfully joyful.


One hospitality boss told me he had big plans to get his dozens of waiters into delivery cars until he learned that none of them had a driver's licence. I don't know if it's a generational thing or an Auckland thing but I found this almost impossible to understand — most of us Hamiltonians were conceived, weaned and educated in cars, so choosing not to get your licence when you were old enough was like choosing not to grow a mullet: possible in theory but too much of a social risk to try yourself.
In support of shopping local I've avoided Uber Eats and picked up when necessary. For the socially thirsty, this small interaction can feel very welcome — hospo staff have been transmitting a surprising amount of warmth through those Bloomfield-approved window counters and the only trick is to pick up at the exact right time so there's also enough warmth in your dinner when you get home.
Some takeaway timeslots are very specific but they're only operating on the half-hour at
Cotto
, for example. So despite it being quiet and my requesting a 7.45 pick-up, I still had to wait in the cold until 8pm before it was ready. That's my only complaint, however — Cotto has been the best meal of the lot so far, with incredible, transportable pasta, a couple of great sides in the brussels sprouts and fermented fries and an impossibly light burnt orange and rhubarb panna cotta that nudged
Lilian's
tiramisu off the top step of my dessert ladder. The panna cotta came in a takeaway coffee cup, which was the villain object of 2019 but was perfect for the job.
Yes, all those single-use containers have been an issue this lockdown, but with greenhouse gas emissions down 8 per cent worldwide and New Zealand topping the UN league table for Covid-19 avoidance, we might just have to live with the extra rubbish for now and — as we've done with our pandemic response — agree to pick our battles.
Share this: