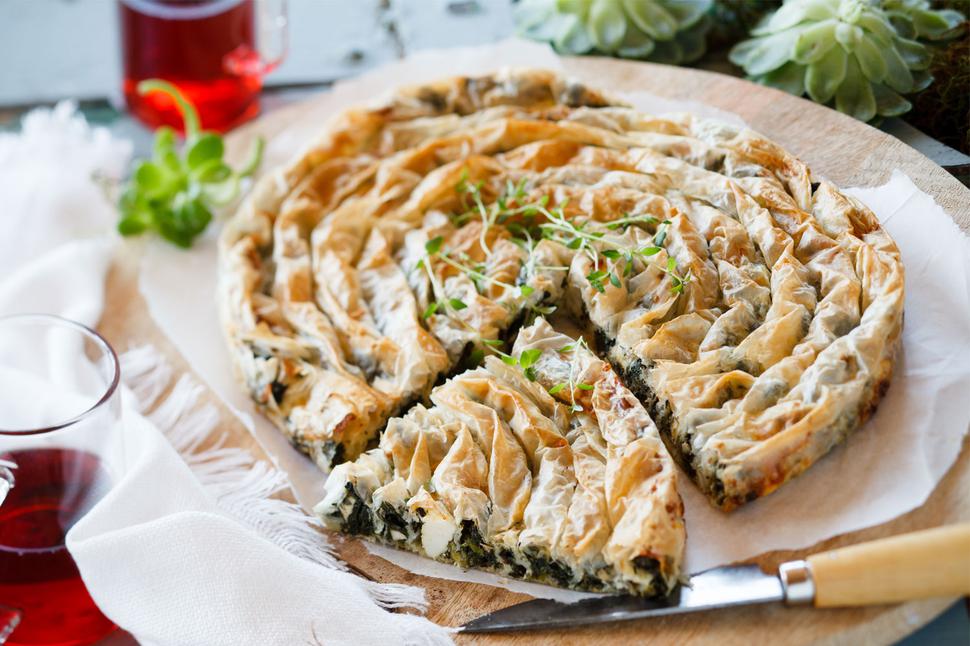 Our Very Best Spinach Recipes
Make like Popeye and dig into these spinach rich recipes
Monday Sept. 10, 2018
Spinach & Feta Spiral
We guarantee you'll love eating your greens when they're encased in golden filo pastry, mixed with three cheeses and baked to perfection. Serve with a side salad and bread for a tasty lunch or light dinner.
Rosti Recipe With Lentils, Spinach & Yoghurt
This wholesome dish goes down a treat any time of the day. The combination of kumara, spinach and lentils is as nourishing as it is filling.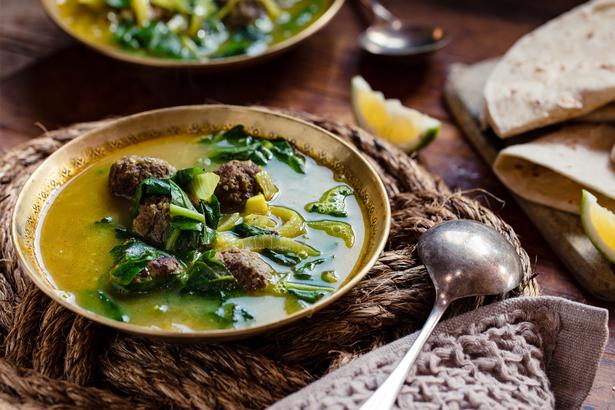 Persian Spinach & Beef Kofta Soup With Warmed Flatbreads
Soups like this are a tasty way to get some extra greens into your diet. Flavoursome and punchy, this soup also has a good protein hit from the beef koftas, which transform it from a simple broth into a meal.
Fresh Bean & Spinach Salad
A zingy lemon, honey and mustard dressing transforms a handful of simple ingredients in this vibrant salad. Enjoy for a versatile side to any meal.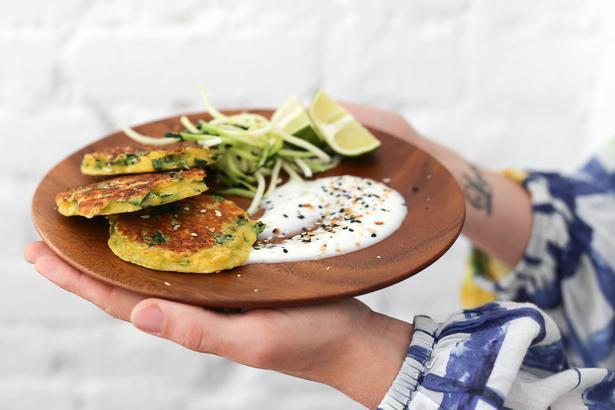 Eleanor Ozich's Haloumi, Spinach and Dill Fritters
Tuck into these crisp haloumi fritters packed with spinach, fresh dill and mint. Enjoy them as a virtuous breakfast, though they're equally good as a quick and easy weeknight dinner.
Roasted Parsnip & Spinach Soup
This velvety potato and parsnip soup enjoys the added benefit of iron-rich spinach to create a comforting vegetarian meal. Serve topped with crispy fried parsnip and with a side of warm bread.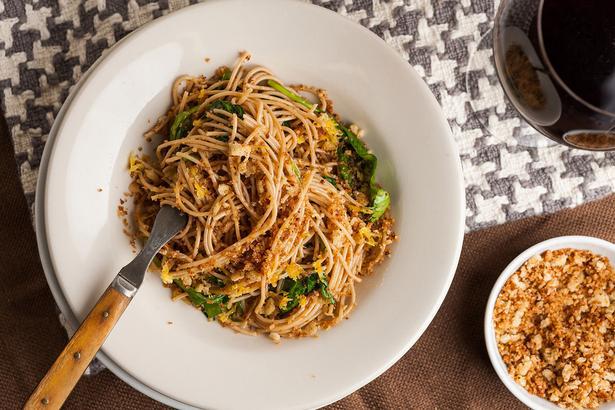 Breadcrumb Spaghetti
Carb lovers, this one's for you. Based on traditional Italian recipes, this dish combines crunchy, garlicky, lemony breadcrumbs with wholegrain pasta and baby spinach for a hearty, comforting bowl.
Spinach & Feta Gozleme
Try your hand at creating a traditional Turkish dish from scratch — it's easier than you think. If you're yet to delve into Turkish cuisine, this is a delicious introduction.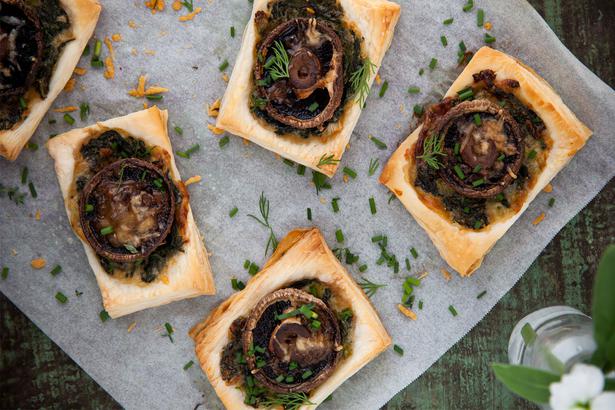 Mushroom & Spinach Tarts
These simple tarts are ideal for entertaining. Prep the ingredients before your guests arrive then simply assemble and pop in the open for 20 minutes. Easy as that.
Paneer & Spinach Stuffed Roti
If your repertoire of Indian cooking is restricted to butter chicken, this stuffed roti recipe is definitely worth a try. Stuffed with paneer cheese, spinach and spiced potatoes, this will be a favourite with vegetarians and omnivores alike.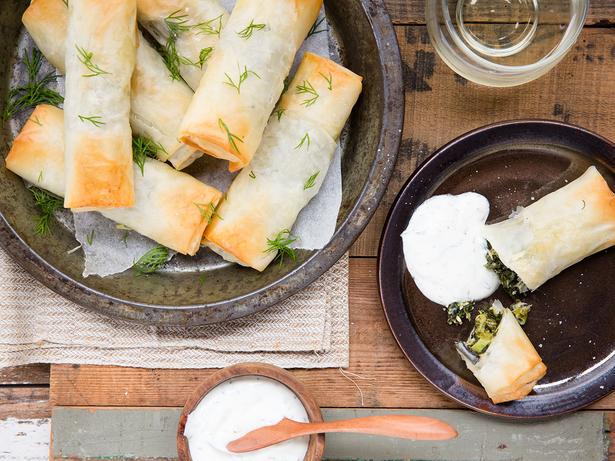 Spinach & Feta Cigars
Filo cigars are usually deep-fried, but this version sees them baked for a slightly healthier version. These will keep in the freezer for a couple of months, so you can whip them out and cook whenever a craving strikes.
Oysters Wrapped in Spinach
Bring out oysters at a party and you can guarantee they will disappear within seconds, they're always such a hit. Here, they've been wrapped delicately in a baby spinach leaf, along with a tiny taste of aioli, a squeeze of lime and caviar popped on top. It's divine.
Share this: