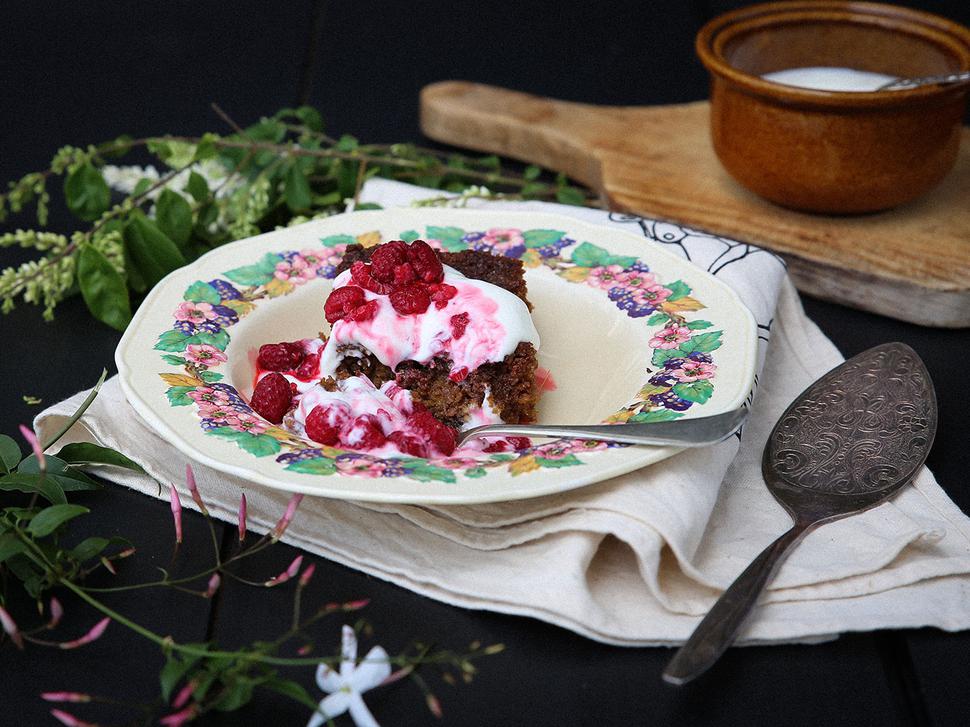 Lavish Sweet Treats For Your Special Valentine
Valentine's Day is the perfect excuse to make an irresistible dessert for someone special
Monday Feb. 12, 2018
Celebrate the loved ones in your life or, if you're feeling daring, reach out to someone you've fancied from afar. We think something made with your hands reflects a generosity of time and thoughtfulness that will be appreciated by the Valentine in your life. 
Hazelnut Cake with Ginger
A deeply spiced ginger, cinnamon and toasted hazelnut cake topped with sweet, tart raspberries. This cake is gorgeous served warm with a little cream or thick natural yoghurt to flatter the golden crust and tender juicy fruit.
Bitter Chocolate Self-Saucing Pudding 
Deliciously dark and bitter chocolate is the base of the indulgent chocolate sauce that makes this dessert a real winner with chocolate-lovers. As with any good self-saucing pudding, the result is a moist dessert that only needs a drizzle of cream to finish.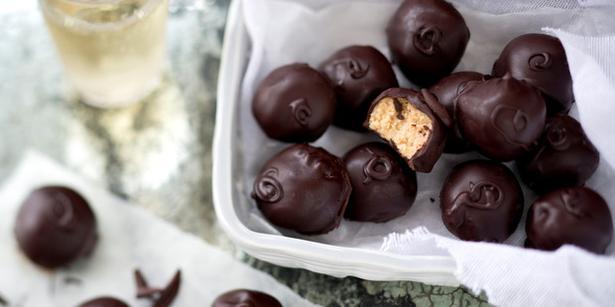 Peanut butter balls. Picture / Babiche Martens

Vanilla Bean Custard With Honey-Poached Strawberries 
Poached in a little water and honey, these strawberries become soft and sumptuous, a welcome contrast to the creamy, vanilla bean custard. The strawberries also make a lovely sauce for yoghurt or vanilla icecream. 

Double Chocolate Raspberry Puddings
Chocolate and raspberry is the perfect marriage of flavours, and these puddings are the ultimate sweet treat using local bean-to-bar chocolate and raspberries from the garden.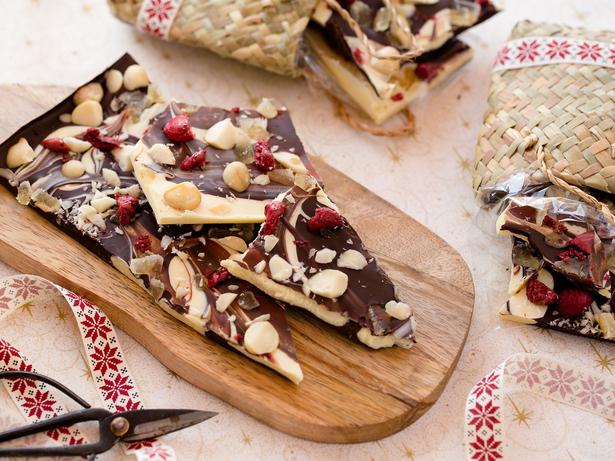 Wrap up decadent shards in cellophane for a thoughtful and delicious gift. Picture / Babiche Martens

Sticky Apricot & Almond Butter Pudding
These sticky and moist little apricot puddings are made with almond butter making them naturally free of gluten, and full of nourishment.They are topped with a fantastic caramel sauce made with coconut cream and honey. 

Deceptively Simple Cardamom Chocolate Cake
With a deeply rich, and pleasing texture, it will keep for 2-3 days in an airtight container. The cardamom is entirely optional, but I find it adds a nice complexity.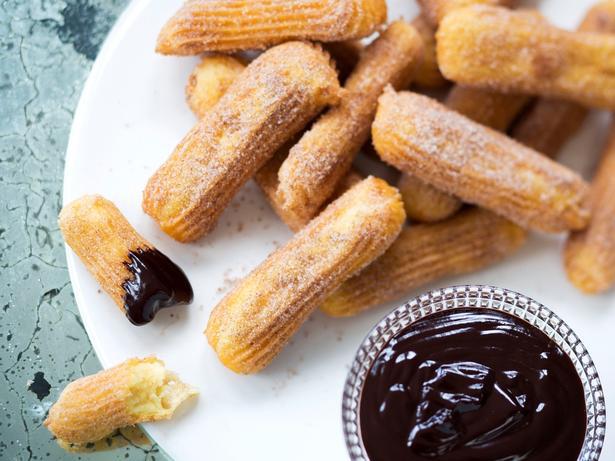 What could be more romantic than feeding chocolate covered churros to your lover? Picture / Babiche Martens

Mexican Chocolate Mousse
Deep, dark chocolate marries with fruit, and on this occasion, with the citrus of orange. Delicate spices are beautiful here: a little cinnamon, nutmeg and chilli add a warming component to this luscious dessert.

Little Pear & Ginger Puddings
For a lighter alternative to a chocolate based dessert try these little pear puddings delicately spiced with warming ginger.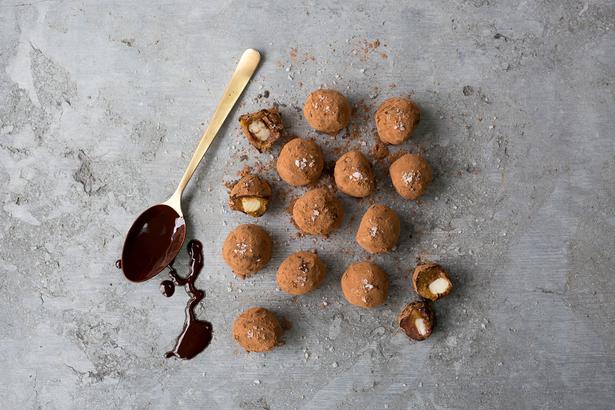 Grilled Plums with Goat Cheese & Honey-Thyme Drizzle
For a sensuous, out-of-the-ordinary dessert that has a real wow factor, add a little honey and herbs to fresh fruit and cheese. 
Date & Caramel Steamed Pudding 
Try this steaming hot sticky pudding made with heavenly date and caramel sauce. 
White Chocolate & Pistachio Tarts
For something special and pretty, you can't go past these tarts made with white chocolate and fresh pink raspberries. Give them as a gift or serve as a grand finale after a meal.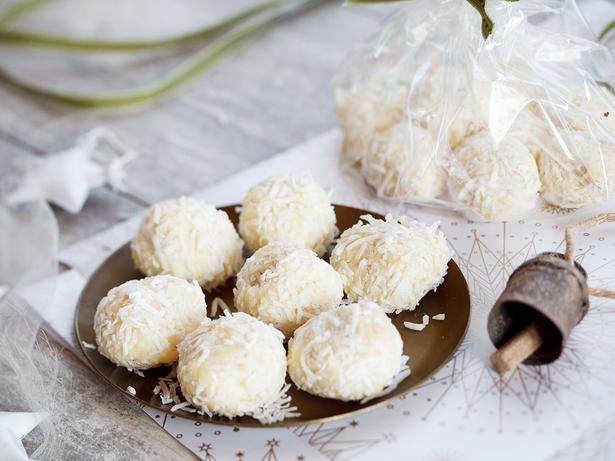 Chocolate Mousse Cups
This chocolate mousse is dense, yet delicate and smooth... and the perfect way to end a romantic meal. 
Mascarpone & Fruit Mess
If you are a spontaneous romantic — and haven't had time to research recipes and hunt out special ingredients to make that special dish — then this mascarpone and fruit mess is the answer.
French Caneles
For a romantic French flavour, these caneles are a sweet sensation.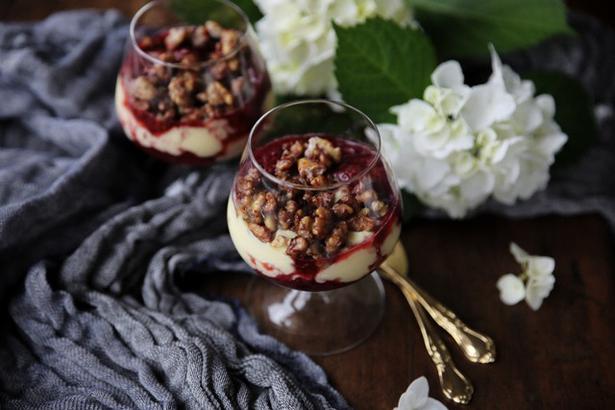 Chocolate Slab
Crunchy nuts and chewy ginger smothered in white and dark chocolate in this scrummy treat. Package roughly broken pieces of this chocolate slab in clear cellophane. It looks heavenly.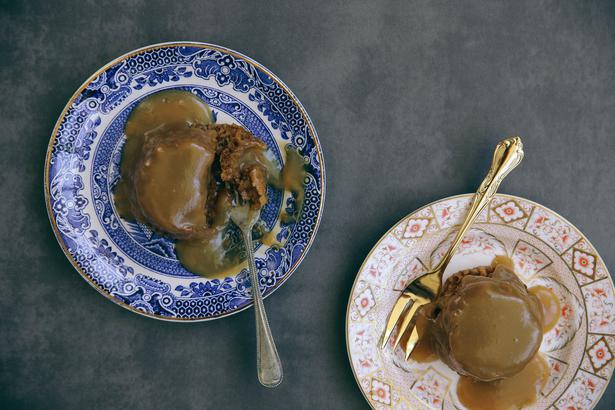 Macadamia & Salted Caramel Truffles
These salted caramel truffles are made from a few simple wholefood ingredients that get thrown in the food processor and result in a delicious sticky caramel truffle that you and your valentine will devour with great pleasure.
Chocolate, Cognac & Raspberry Truffles 
Pair rich chocolate with cognac and raspberry for a sinfully delicious truffle. Perfect for presenting in a little box.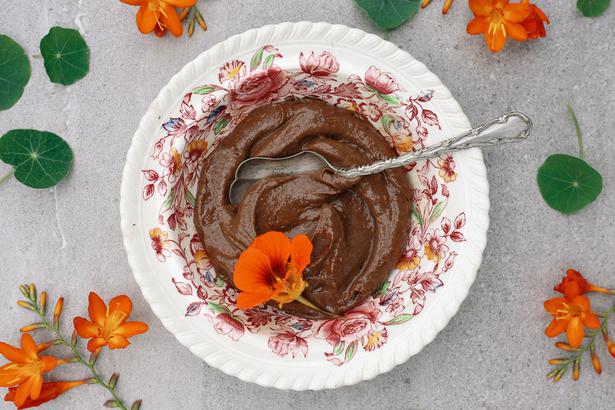 Cinnamon, nutmeg and chilli add a warming note to this dark chocolate mousse. Picture / Eleanor Ozich

White Chocolate Truffles
These white chocolate truffles are fruity and nutty and are a yummy alternative to traditional milk or dark chocolate. 


Fudgy Rocky Road Cookies
For a cute present idea, why not bake a batch of cookies. These fudgy rocky road cookies are bound to impress and would look pretty wrapped up in cellophane.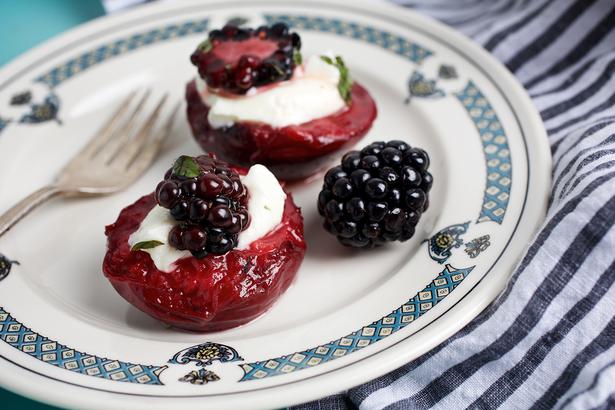 Juicy red plums are topped with lucisous goats cheese and a honey thyme drizzle. Picture / Eleanor Ozich

Churros
Soft choux pastry, deep-fried and rolled in cinnamon before being dipped into a warm chocolate sauce. What could be more romantic?


Peanut Butter Balls
If you after a truly decadent treat, try these moreish peanut butter balls, which are finished with a delicious dip in dark chocolate.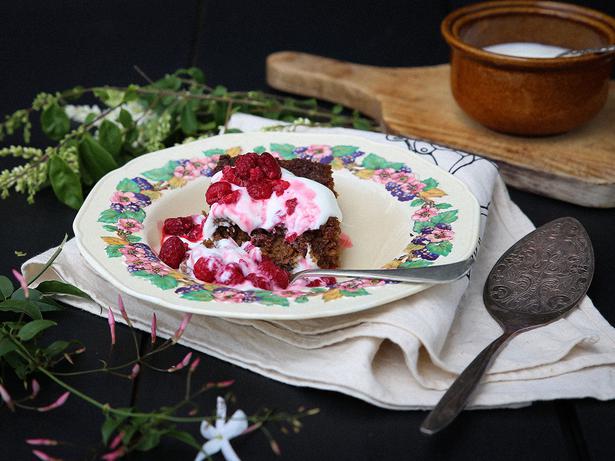 Serve a slice of this deeply spiced cake with lashings of whipped cream. Picture / Eleanor Ozich
Share this: