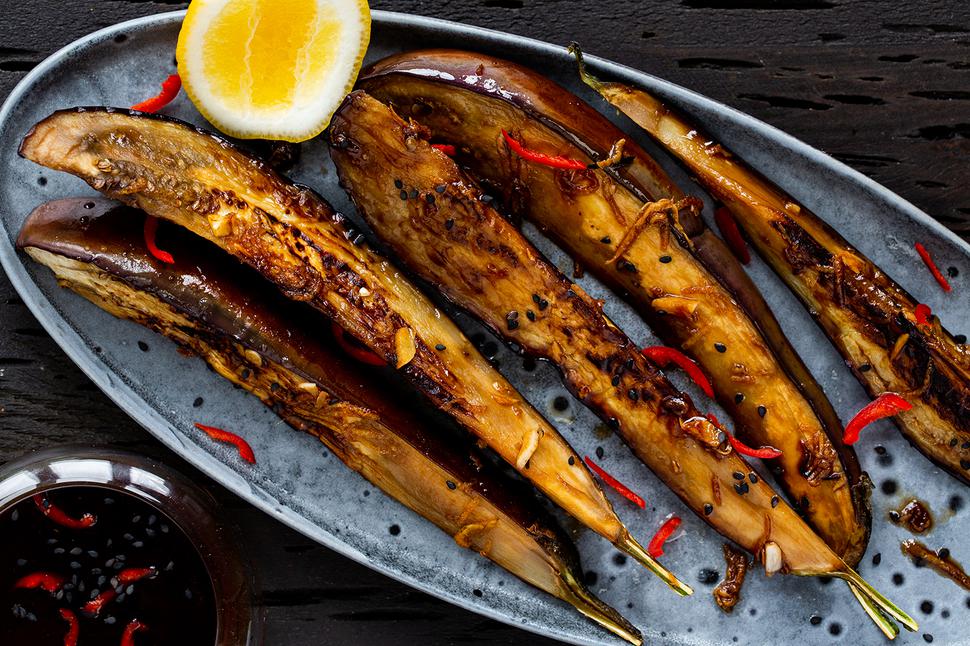 Black Bean, Sesame & Eggplant Sticks
Eggplant gets a spicy, tangy kick from chilli, garlic and a few other deeply flavoured ingredients
Wednesday March 24, 2021
Autumn is an optimal time to cook with eggplant, as it's the only time of year they're growing in the garden. Of course, now we're likely to get them all year round but, to me, now is the time to eat these gorgeous vegetables with their unique creamy filling.
BLACK BEAN, SESAME & EGGPLANT STICKS
Serves 4
¼ cup oil
1 eggplant, cut into 8 wedges
1 Tbsp black bean sauce
1 Tbsp soy sauce
2 tsp brown sugar
2 tsp grated ginger
1 Tbsp chopped red chilli
1 clove garlic
1 Tbsp sesame seeds
Lemon cheeks, for squeezing
1. Preheat an oven to 170C.
2. Heat a frying pan with half the oil. Add half the eggplant, browning on both sides. Do the same with the remaining oil and eggplant. Place them into an oven-proof dish.
3. Combine the black bean sauce, soy, sugar, ginger, chilli, garlic and sesame seeds in a small dish. Pour over the eggplant. Bake in the oven for 20 minutes until sticky and golden.
4. Serve warm with lemon cheeks to squeeze.
Share this: