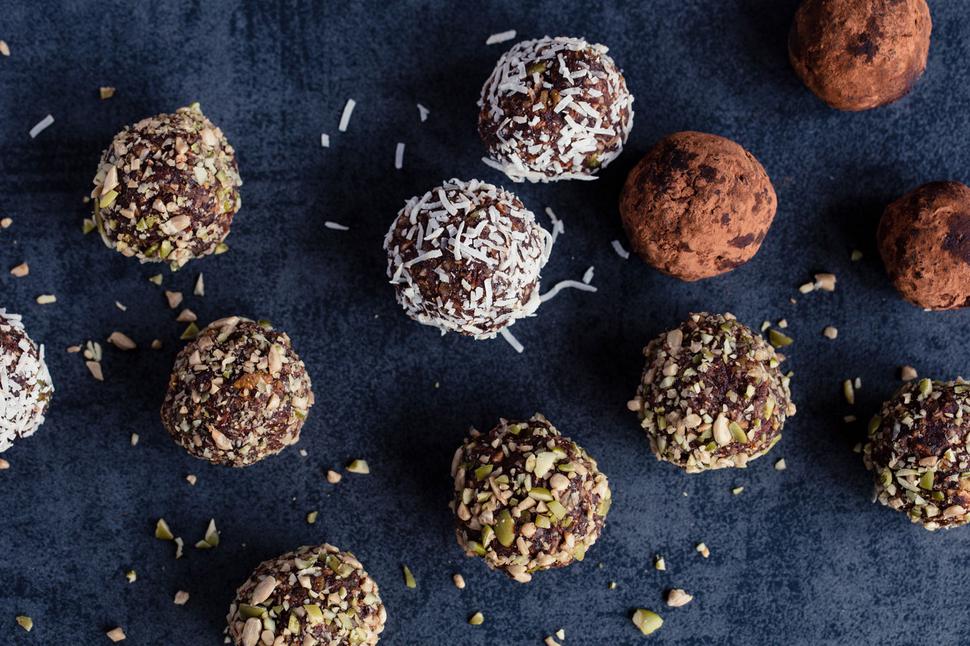 Bliss Energy Balls With Coconut & Peanut Butter
Craving something sweet? Treat yourself with these not-so-naughty bliss balls
Friday July 27, 2018
It's hard to ignore New Zealand's obsession with bliss balls. They're simple to make and packed with flavour. For this recipe, use a base of sweet dates and then simply add your favourite flavours which can be anything from apricots and cranberries through to a selection of different nuts or whatever you have in the pantry. These make a great mid-afternoon treat.
BLISS ENERGY BALLS RECIPE
Makes 15
2 cups dried dates
½ cup desiccated coconut
½ cup LSA
¼ cup cocoa
1 Tbsp peanut butter
1 tsp cinnamon
¼ cup pumpkin seeds
¼ cup cashews or walnuts
1. Soak the dates in boiling water for 15 minutes. Drain and place the dates into a food processor.
2. Add the coconut, LSA, cocoa, peanut butter, cinnamon, pumpkin seeds and cashews. Whizz until well combined. Take a heaped tablespoon and roll into balls.
3. Roll the balls in cocoa, coconut or chopped pumpkin seeds and cashews. Store in the fridge.
Share this:
More Food & Drink / Recipes