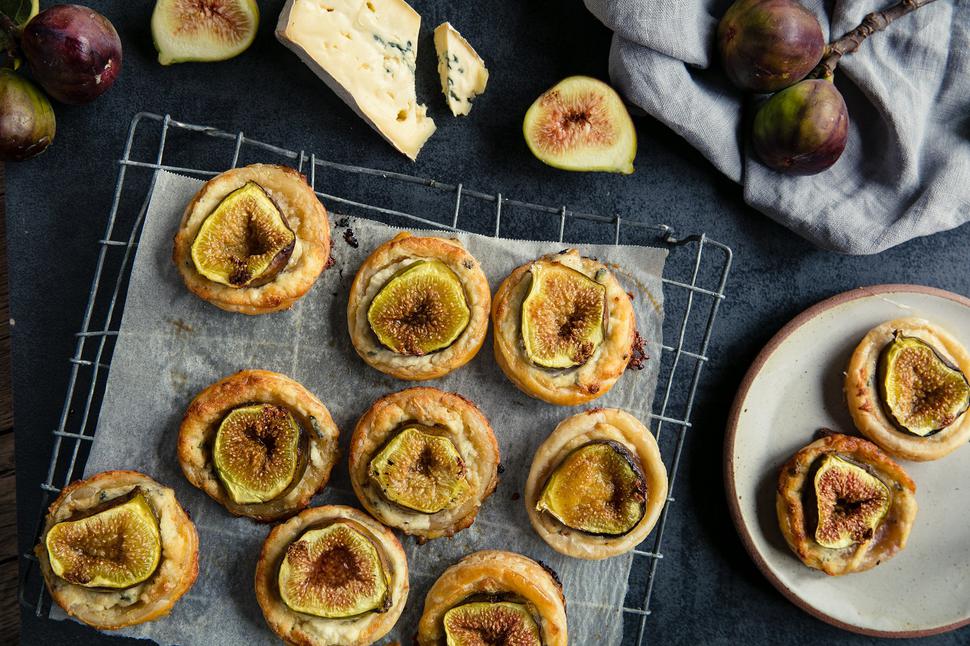 Mini Blue Cheese & Fig Tarts
Enjoy a perfect marriage of flavours with these irresistible little autumn tarts
Friday April 5, 2019
This is a flavour combination made in heaven. Baked into a crisp shell of puffed pastry, the soft fig and cheese will simply melt in your mouth.
MINI BLUE CHEESE & FIG TARTS RECIPE
Makes 12
Ingredients
2 sheets puff pastry
100g hard blue cheese
50g cream cheese
6 figs, halved
1 Tbsp caster sugar
Method
1. Preheat an oven to 180C. Line a baking tray with paper.
2. Cut 12 pastry circles 7-8cm in diameter. With a knife cut a 1cm border, not right through the pastry.
3. Combine the blue and cream cheeses together in a small bowl. Spread a bit on the base of each pastry circle. Top with half a fig cut side up. Sprinkle with a little sugar.
4. Place into the hot oven for 12-15 minutes until the pastry is puffed and golden. Cool for 10 minutes before serving.
Share this:
More Food & Drink / Recipes