Blue Cheese Recipes
Blue cheese is the perfect luxury standby ingredient, and we can't get enough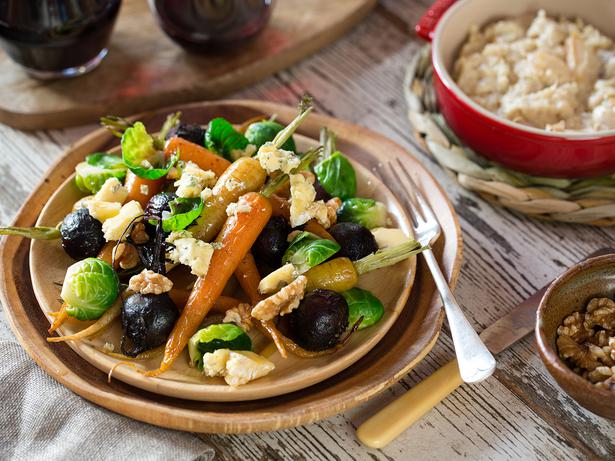 Monday Sept. 25, 2017
Garlic Puree with Roast Baby Vegetables and Blue Cheese
This pretty and punchy garlic puree is easy to make and goes well with so many dishes, including crumbled blue cheese.

Apricot and Blue Cheese Filo
Crumbly blue cheese is combined with apricot jam to create a taste sensation in one bite.

Blue Cheese Soup
A warming and healthy blue cheese soup that's perfect for a chilly day.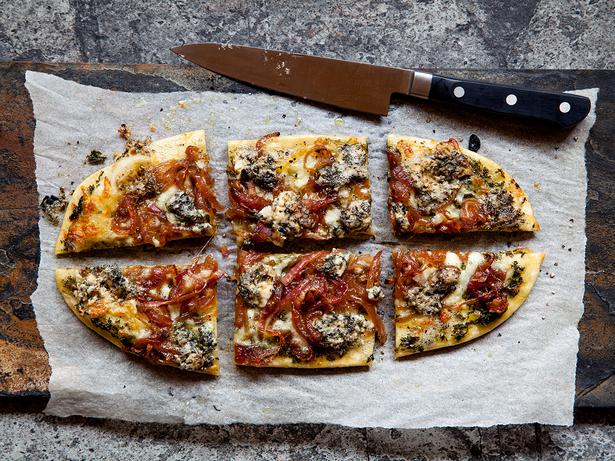 Blue Cheese and Onion Pizza
Blue cheese and pizza bases are great to have on hand for dinner emergencies.
Watermelon Salad with Blue Cheese
This is a superb fresh starter, or serve alongside meaty treats cooked on the barbecue.
Fennel, Thyme and Blue Cheese Mini Quiches
The subtle and fresh aniseed flavour of fennel and the subtle earthiness of thyme is heavenly when paired with the sharpness of the creamy gorgonzola cheese.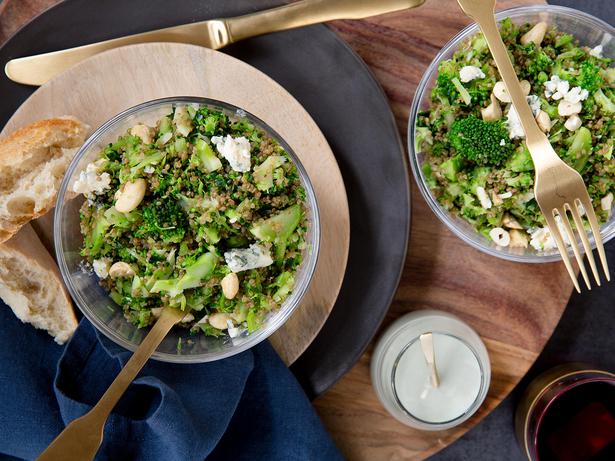 Quinoa and Broccoli Salad with Blue Cheese Dressing
This quinoa and broccoli salad is quick and simple, and the creamy blue cheese dressing transforms this into a delicious dish.

Portobello Mushroom Soup with Blue Cheese Toasties
A creamy mushroom soup that pairs beautifully with blue cheese toasties.
Pear Salad with Prosciutto, Pine Nuts and Blue Cheese
This fresh pear salad has a variety of components and flavours that complement each other.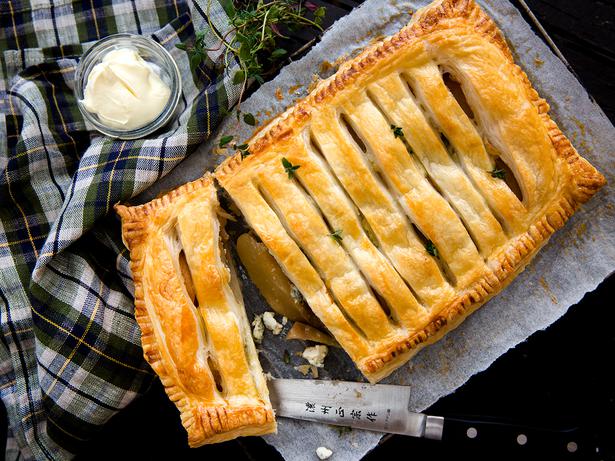 Pear and Blue Cheese Jalousie
This jalousie combines sweet and savoury in one, for the ultimate blue cheese dessert.
Ricotta and Blue Cheese Rocket Tart
If you can't get enough blue cheese in the tart, sprinkle over more on top when serving.
Walnut and Garlic Spread
This walnut and garlic spread is great to make and have in the fridge. Make is ahead of time, and served on crisp crostini for a quick and delicious party snack.

Share this: