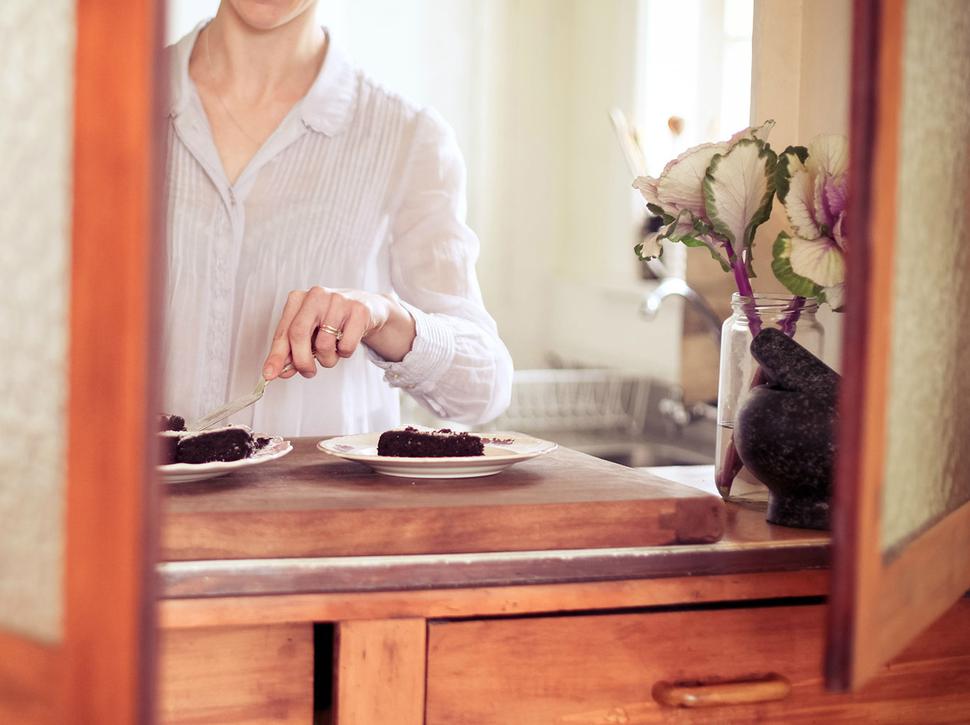 Blueberry Chocolate Torte Recipe
Serve this Eleanor Ozich recipe with a dollop of whipped cream
Thursday Oct. 29, 2015
This delightful chocolate torte is easily made, and moistened with new season blueberries. Whipped cream on the side would be appropriate, although not entirely necessary.

BLUEBERRY CHOCOLATE TORTE RECIPE
Serves 8 
• 1 cup blueberries* 
• 4 free range eggs 
• 2 cups ground almonds 
• 1/3 cup extra virgin coconut oil or butter, melted 
• 1/3 cup honey, maple or brown rice syrup 
• 1 tsp baking soda 
• 1 cup cocoa 
 *Any type of berries would work well, you can use frozen but be sure to thaw before using. 
1. Preheat the oven to 160C, and grease a cake tin.
2. In a food processor, add the berries, eggs, ground almonds, coconut oil, honey, baking soda and cocoa powder. Process until smooth. 
3. Pour the batter in to the prepared cake tin, and then place in the oven to bake for about 40-45 minutes or until a skewer comes out clean once inserted in to the center.
4. Leave to cool completely, before carefully turning out on to a plate. 
5. Dust with a little icing sugar if desired. Will keep for 3-4 days in an airtight container.
• For more from Eleanor Ozich see petite-kitchen.com 
Share this:
More Food & Drink / Recipes