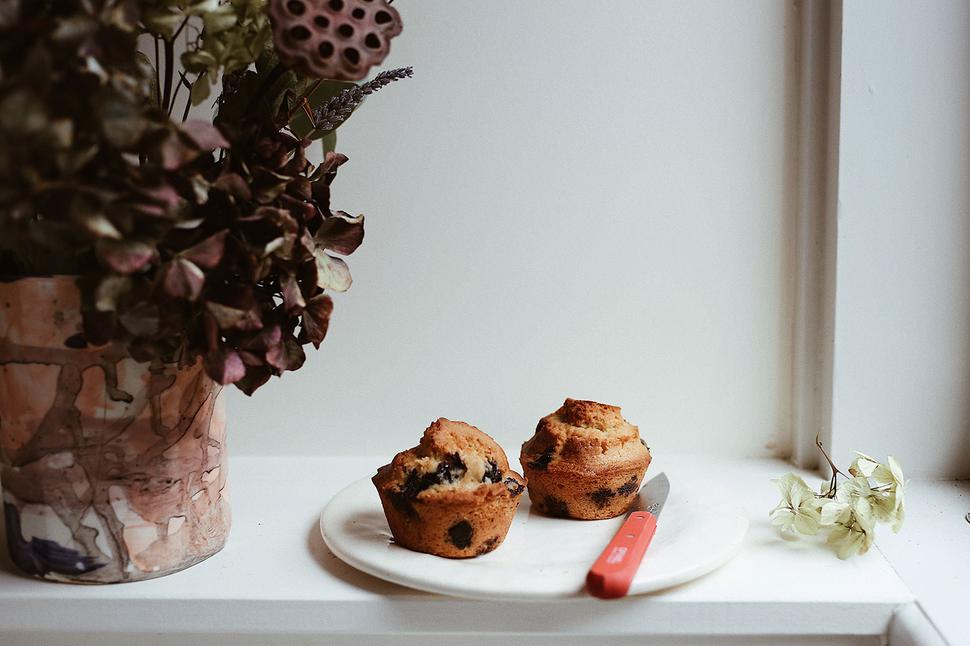 Blueberry, Lemon & Crème Fraiche Muffins
Try Eleanor Ozich's delicate crème fraiche muffins with the loveliest sugar-dusted crust
Thursday March 21, 2019
These simple crème fraiche muffins are speckled with blueberries, and have the loveliest sugar-dusted crust. I've also included the zest of two lemons in the recipe, as I find it really enhances the berries' delicate flavour. Serve warm from the oven with lashings of butter.
BLUEBERRY, LEMON & CRÈME FRAICHE MUFFINS RECIPE
½ cup crème fraiche
2 cups of blueberries
1/3 cup melted coconut oil
¾ cup coconut sugar, plus a little extra for sprinkling
2 free-range eggs, beaten
Zest of two lemons
2 tsp vanilla extract
1 cup spelt flour
1 tsp baking soda
1 tsp apple cider vinegar
½ tsp sea salt
1. Preheat the oven to 160°C, and lightly grease a muffin tin.
2. In a large bowl, whisk together the crème fraiche, coconut oil, coconut sugar and eggs. Add the remaining ingredients, except for the blueberries, and mix gently until well combined. Lastly, fold in the blueberries.
3. Divide the mixture amongst the prepared tins (about 9-10 holes) then top each muffin with a sprinkling of coconut sugar.
4. Bake in the oven for 20–25 minutes, or until a skewer comes out clean when inserted into the middle of each muffin.
5. Allow to cool for five minutes in the tins, and then carefully turn out onto a cooling rack. Will keep in an airtight container for up to three days.
Share this:
More Food & Drink / Recipes