A Unique Collaboration Creates Summer's Newest Pink Drink
Meet the brains behind Blush Crush, a limited-edition sparkling pink sauvignon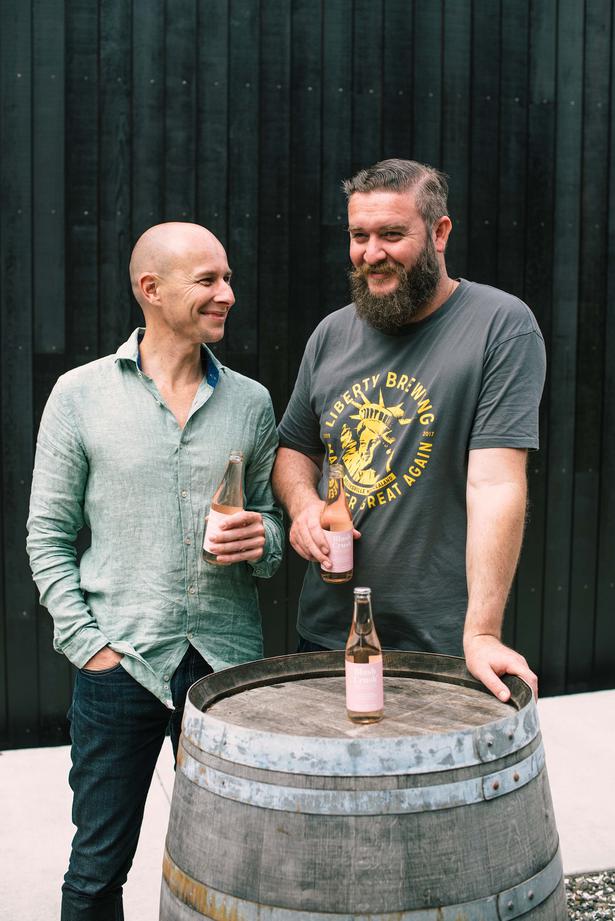 Friday Nov. 30, 2018
There's a little secret winemakers keep — and drink — to themselves during vintage time, according to Joe Wood, of craft brewery Liberty Brew Co.
The juice of a wine grape straight from the press is intensely sweet and concentrated, and "so f***ing good", he says. Joe was swirling back a glass of sauvignon juice in Central Otago at the time of discovery, which left him determined to somehow preserve and bottle up the rich natural flavour.
READ: 8 Delicious Spots For a Long Lunch
With his brewery based in West Auckland, Joe approached chief winemaker Pete Turner, at The Hunting Lodge in Kumeu with the novel idea. His bold notion of a new wine to hero sauvignon juice, however, wasn't welcomed with open arms. Although the beverage producers trade brews and often enjoy a beer after a long day of harvesting, the collaboration between a classically trained winemaker and self-taught brewer was a local first.
Pete says it caused a stir among the vines and admits to being scared for his reputation at first. "I had throwbacks to 2008 when everyone was trying to think of 101 ways to get rid of surplus sav blanc. A lot of cringe wines came out of that year," he says.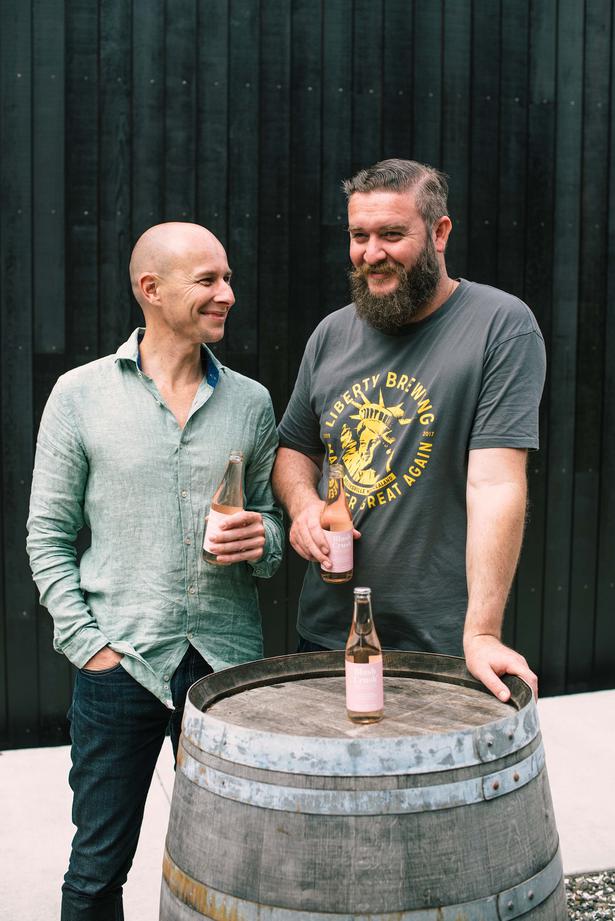 Joe's enthusiasm soon fixed that, and the good friends tested extensively until they nailed the final result of Blush Crush, a limited-edition sparkling pink sauvignon. The frizzante-inspired wine blends fresh juice with finished sauvignon, which is then spritzed to enhance its overall character. With rose and pink-coloured drinks being summer's biggest drinks trend, the team added merlot to give it some blush.
"It's not what I expected but once we started trialling, we've definitely hit the right balance," says Pete. "The aromatic wine makes for the perfect summer drink." Joe agrees: "The amount of flavour that's in there is ludicrous. I'm a big six-foot-three gruff dude and I reckon any bushman would like it."
READ: Why Growlers Are The 'Future Of Craft Beer' & Where To Fill Yours
The pair recommends serving Blush Crush chilled, and it's best enjoyed on its own without food because of its delicacy and natural sweetness. Its sparkling nature can suit a riesling-style glass, a flute, or as Joe says, "I'd happily just drink it straight out the bottle." Swirling it a little does a good job in breaking up the bubbles too, he says. It releases the tropical, almost-passionfruit notes.
The grape-and-grain relationship will continue to grow at The Hunting Lodge, with the opening of Lawn Bar this month. The casual outdoor area with covered tables and lounging chairs features a menu created by chef Des Harris and 10 Liberty craft beers on tap, and a full wine selection.
Onsite is an outdoor pizza oven for wood-fired pizzas and late-night s'mores, and salads made with produce from the nearby gardens. "You just won't be able to get away from the place," says Joe.
Pete says Joe now fancies himself a winemaker and can see "lots of other ideas coming out of this after another round or two".
• Blush Crush, 330ml $7.50. Visit Thehuntinglodge.com
Share this:
More Food & Drink / Wine & Drink