SPONSORED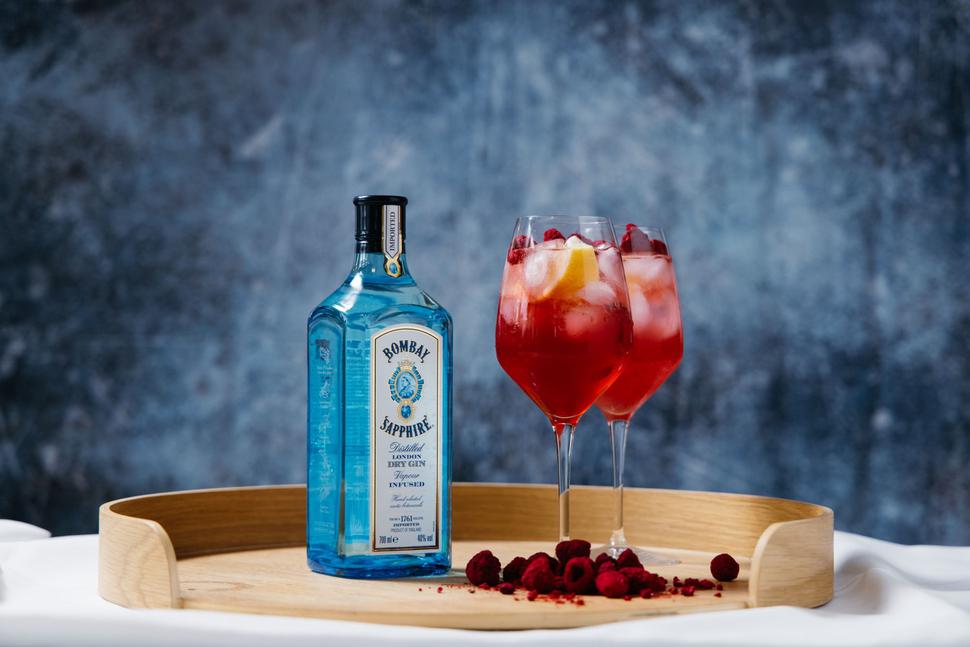 Bombay Sapphire's Sell-Out Cocktail Kits Are Back
Like a mixology masterclass at home, up-skill your cocktail-making game in time for the party season
Tuesday Oct. 19, 2021
If you're missing proper cocktails as much as we are, you'll be thrilled to discover there's a way to create happy-hour tipples the way your favourite bar makes them. Bombay Sapphire, New Zealand's number one premium gin, is providing a fun experience that will ensure you'll impress your friends this summer.
The Creativity Lab's at-home Stir Creativity Labs were a sell-out when they ran in February, and like a 90s Tom Cruise, they're back — so now's the time to practise that flair. The Labs are a chance to show off your mixology skills, and learn a few new ones — all from the comfort of your home. Take one part cocktail-making kit, (featuring premium Bombay Sapphire gin, plus all the equipment you'll need), and three parts bar savvy, care of a series of creative tutorials with leading mixologists.
There are three Labs covering all skill levels, from beginner to advanced, available for purchase from October 15 to November 5. Guests receive supplies for at least two cocktails, plus recipes and a step-by-step guide that can be followed at leisure.
Fans of Bombay Sapphire will know the premium gin has 10 exotic botanicals, (from grains of paradise, lemon peel to liquorice root and cassia bark), and each can be enhanced with a little know-how, not to mention paired with food.
Pre-dinner cocktails are on the menu for the beginners' Lab, in which participants create a Bombay Bramble Apple and Elderflower Punch, (plus recipes for Red Snapper and Summer Punches) and learn to make syrups to intensify the flavour.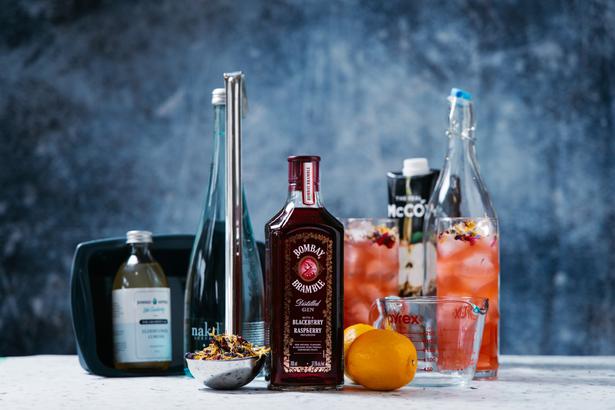 For those who know their way around a cocktail shaker, the intermediate Lab provides inspiration for main course matches. This class introduces the method of fermentation and the technique required for infusions, with all the gear to bring a fermented Berry Spritz to life, plus a recipe for a coffee-infused Negroni and a Rosemary and Lemon Martini using Bombay Sapphire gin.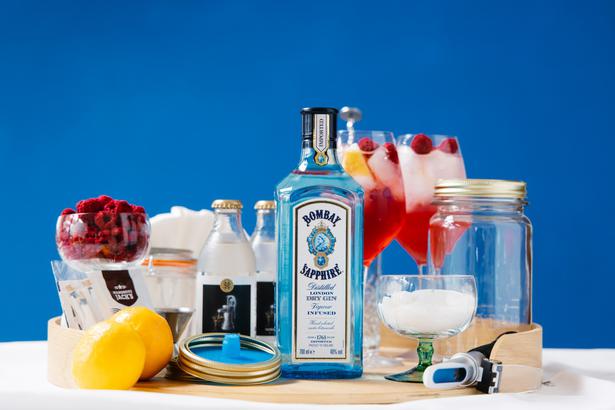 The third masterclass will tutor advanced cocktail-makers in the art of post-dinner cocktails. Fancy a clarified Basil Smash cocktail or a Banana Gin Milk?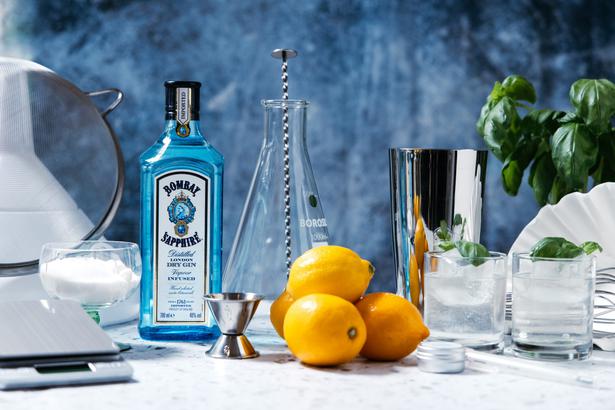 Viva recently test-drove a combination of Bombay Sapphire Stir Creativity Labs' beginner and advanced Labs via a live virtual event hosted by brand ambassador and mixologist Chase Bickerton. The moment the kits arrived we knew we were in for drinks with the 'wow' factor — the Stir Creativity boxes kitted out the kitchen with everything from a Hawthorne strainer and a coffee filter to a large sieve and a set of micro-scales, along with the Bombay Sapphire and fresh ingredients; at $60-80 per kit, that's exceptional value.
With Chase to guide us, we dove into the deep end, producing a Clarified Basil Smash that would set in the fridge as we produced our next drink. Through a process akin to the precision of baking, we juiced the lemons into a sweet syrup, then infused the fragrant basil on the stove top, the goal to produce a sophisticated, clear gin cocktail with a herbaceous, citrusy profile. Once the solution was iced and in the fridge it was time to move on to the punch, a much simpler drink to prepare but one that could be customised for summer entertaining.
Using the Bombay Sapphire's raspberry and blackberry-infused Bramble gin — and keeping in mind the Jamaican saying, 'one of sour, two of sweet, three of strong and four of weak' — this simple blend produced a delicious, jewel-pink punch adorned with oh-so pretty edible flowers.
Now that the clarified gin concoction had set, it was time for it to drip, teasingly, into the coffee filter to enjoy over the rocks later. With Bombay Sapphire's punch flavour wheel and recipe cards on hand, we now have the tools to produce something a little more impressive and imaginative than your classic gin and tonic — ideal for when party season finally kicks off!
Stir Creativity Lab kits start from $60 and include cocktail ingredients, Bombay Sapphire, cocktail-making equipment and recipe cards for future inspiration. Purchase a kit at Thecreativitylab.co.nz.
Share this: