Bread & Butter Baker Isabel Pasch's 48-Hour Loaf
This simple recipe does away with the faff of sourdough starters but still benefits from slow fermentation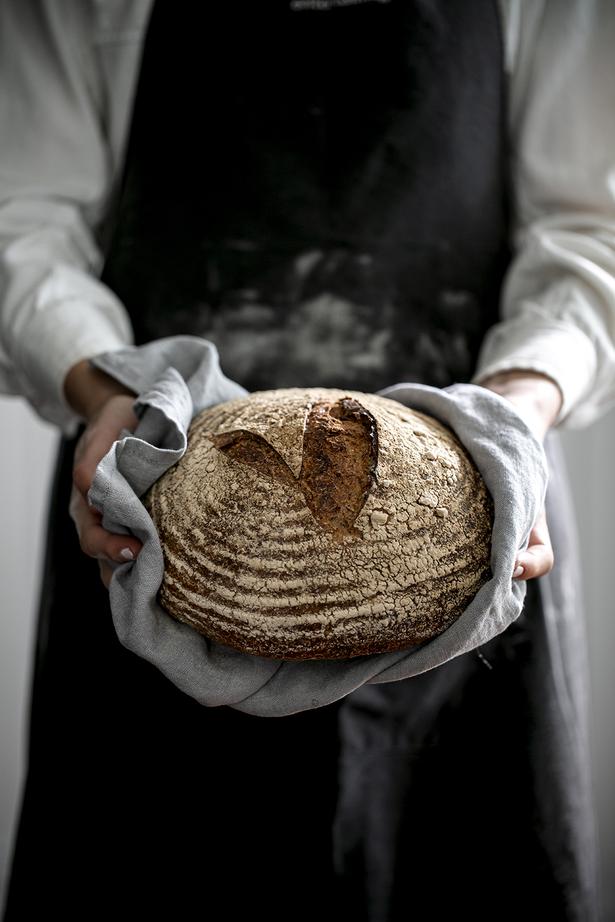 Saturday June 12, 2021
Regardless of which flour you use, making it yourself means you control what goes into your bread.
48-HOUR LOAF RECIPE
325g wholemeal wheat flour
325g strong white bread flour
420g water (at 22C)
13g salt
13g butter or vegetable oil
3g active dry yeast
20g brown sugar or other sweetener such as honey, maple syrup, date syrup, etc
1. Mix all ingredients in a kitchen mixer fitted with a dough hook for 5 minutes on the lowest setting and then 5 minutes on medium speed.
2. Leave to ferment for 90 minutes at a room temperature of about 20C. Stretch and fold the dough every 30 minutes, shaping into a ball with all ends tucked into the underside.
3. Place the dough into a bowl, cover with a damp tea towel and place in the fridge for 48 hours. If it rises too fast, take it out after 24 hours, knock it back and put back in the fridge.
4. After 48 hours, take the dough out of the fridge. Shape it into a ball and place it, folded ends up, into a flour-dusted bread-leavening basket or a bowl lined with a flour-dusted tea towel. Bring to room temperature (this takes approximately 90 minutes).
5. Heat oven to 250C. Place a roasting pan in the bottom of the oven.
6. Tip the loaf out of the bowl/basket on to a baking sheet and cut your favourite pattern into the top.
7. Place the sheet with the loaf in the middle of the oven. Toss a cup of boiling water into the roasting pan in the bottom of the oven and quickly close the door. Reduce the temperature immediately to 210C. Bake for 45 minutes.
Share this: