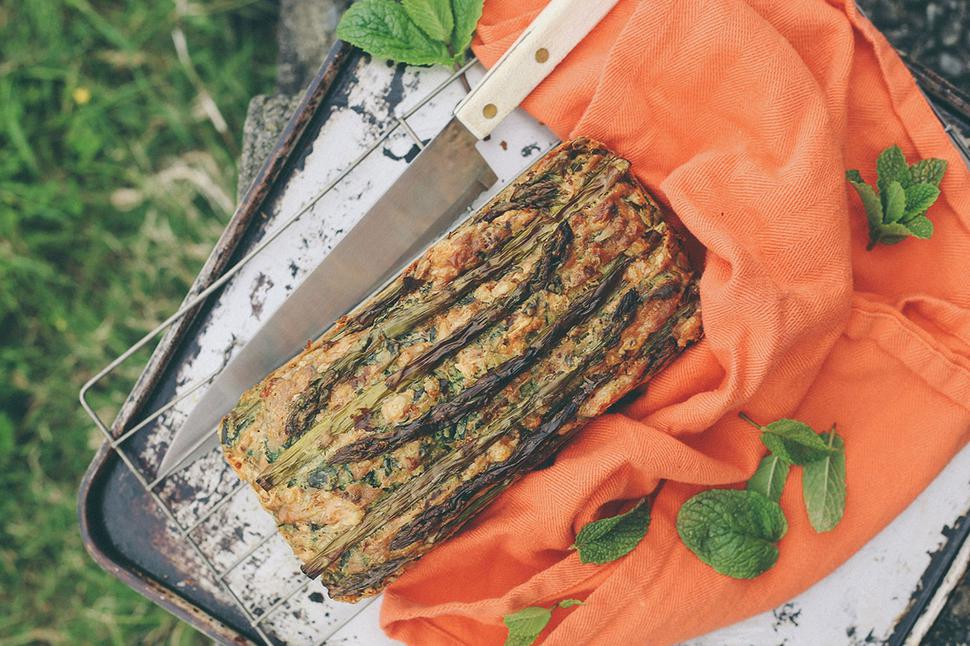 Sweet & Savoury Bread Recipes To Bake Your Way Through
Channel your inner artisan and get kneading with these loaves for any occasion
Monday Oct. 15, 2018
Asparagus, Mint and Parmesan Bread
Adorned with tenderly cooked asparagus spears, this savoury bread is warm, cheesy and filling. Simple and rustic, the recipe takes minutes to throw together, you could experiment with what seasonal vegetables you have on hand and try different varieties of cheese.
Crusty Artisan Dutch Oven Bread
This crusty artisan bread is deliciously moist and chewy inside, yet it still has the beautiful outer crust of a rustic, peasant loaf. It is baked in a cast iron Dutch oven, and requires absolutely no kneading and only two hours of rising time.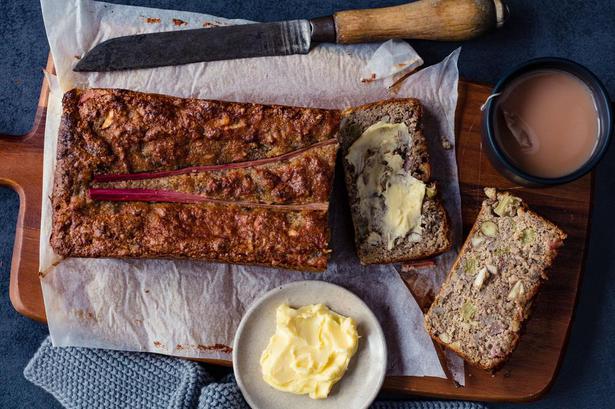 Flourless Banana & Rhubarb Loaf
Enjoy this rhubarb banana loaf fresh from the oven or, if there is any left the day after, try it toasted. It's just as good with a sweet or savoury topping, or with a generous smear of butter.
Wholemeal Bread
This loaf has only one rising time, so can be executed on a whim, then served hot for lunch. Try topping with Marmite, avocado or tomato for a heavenly start to the day.
Raisin and Roobios Tea Bread
Filled with soft juicy raisins, this loaf is naturally sweetened with banana and a little honey. It slices beautifully, and has the most incredible texture. It also makes a great morning toast, simply smothered with butter, or topped with ricotta and homemade jam. The recipe is very adaptable; feel free to add some spices, zest or dried fruit of your choice.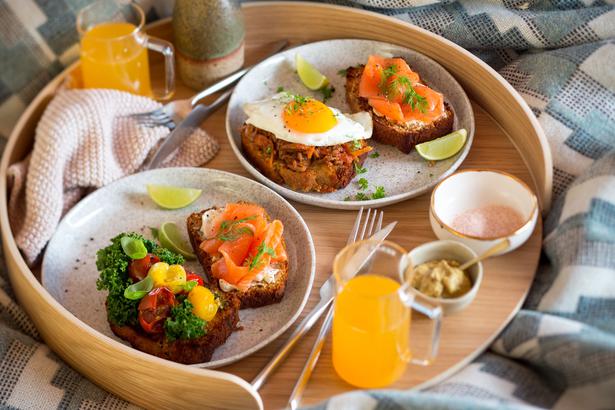 Quick Breakfast Bread
This bread doesn't need any time at all to rise. Simply mix and get baking. When it comes to creative toppings try savoury mince with a fried egg, or cream cheese, salmon and dill, or for a third option, kale and lightly roasted tomatoes
Nourishing Seed Bread
This yeast-free bread is a real treat — there's no rising involved so it's incredibly quick and easy to make. Serve spread with Marmite and poached eggs for a winning breakfast.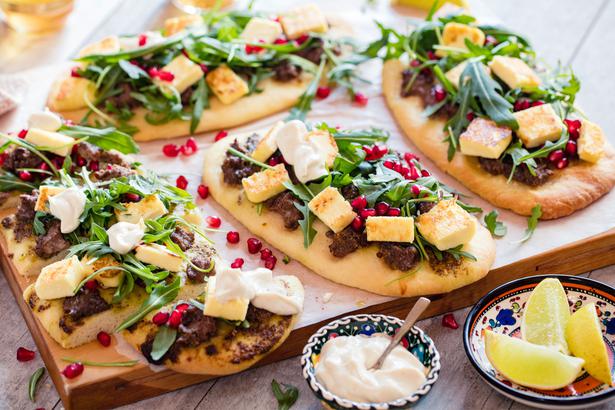 These flatbreads make the ideal light meal or snack. Photo / Babiche Martens

Homemade Turkish Bread With Lamb, Halloumi & Pomegranate
Homemade flatbread makes all the difference when it comes to creating these delicious Turkish treats. This version sees them topped with sumac-spiced lamb and a delicious tahini yoghurt dressing, but the options are endless.

Potato & Rosemary Focaccia
This fragrant focaccia is made with mashed potato and spelt flour, although you could use buckwheat flour for a gluten-free alternative. With each mouthful, the baby tomatoes are little bursts of delight.

Buttermilk & Honey Cornbread
Brilliant with soup, stews or simply slathered in butter, this cornbread features a crisp brown crust which is the true mark of good southern cornbread. It's also gluten-free, so it's perfect for sharing.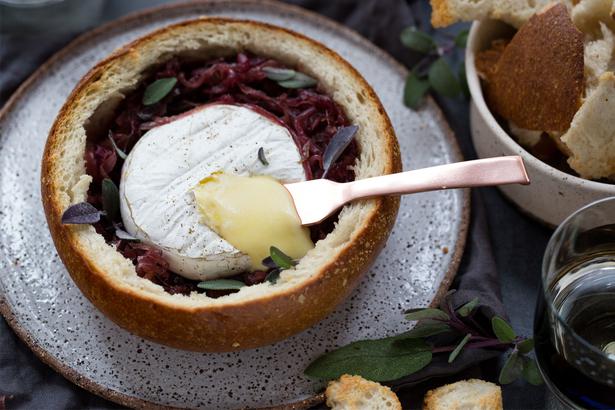 Baked Brie in a Sourdough Loaf
Though not strictly a bread recipe, these delicious creation celebrates sourdough wonderfully. Meltingly soft caramelised onions are spooned into a hollowed sourdough loaf, topped with a wheel of brie and baked until gooey and irresistible. A must-try for your next drinks.
Chelsea Winter's Fresh Ginger and Pear Loaf
Swap powdered ginger for the fragrant, lively taste of fresh ginger in this divine loaf recipe. You can either serve it as is, with butter, or as a dessert warm with ice cream (and a little syrup and orange zest).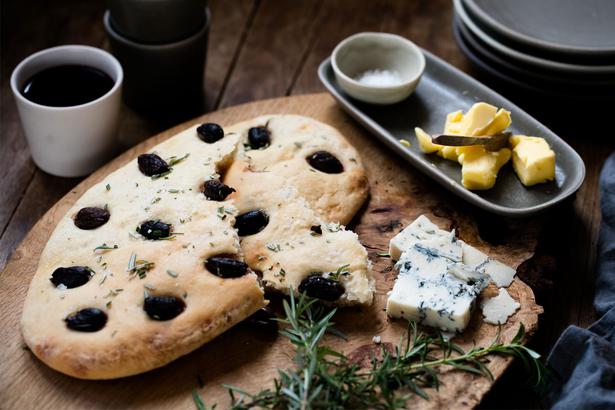 Olive & Rosemary Ciabatta
Nothing beats this homemade ciabatta. Enjoy warm with your favourite cheese and chutney, or serve simply with good olive oil and dukkah for dipping.
Oat, Honey and Spelt Flour Bread 
This honey, oat and wholemeal spelt flour bread is sweet and mellow tasting, with a soft, springy texture. You'll love how quickly it comes together, and the best part is that it only requires an hour of rising time.
Share this: