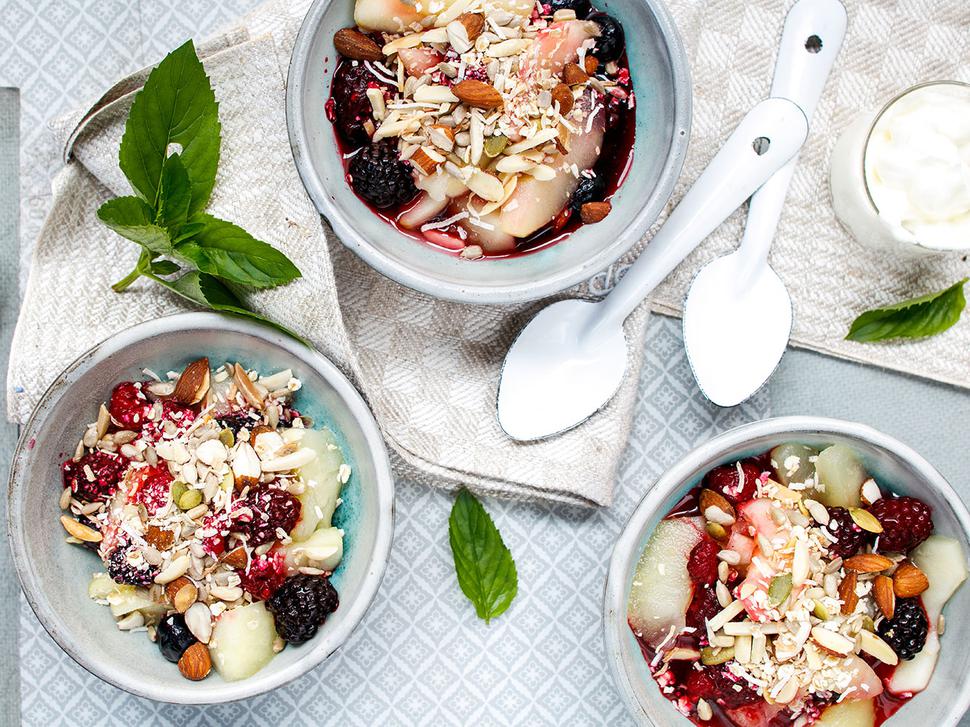 Your Guide to Breakfast Bowls
Kickstart your day with these sweet and savoury breakfast bowls made at home
Monday March 19, 2018
Yoghurt Bowls with Almond Pangrattato and Berry Jam Bowl
These pretty little yoghurt bowls are a perfectly light breakfast, morning tea or even afternoon tea in the summer time. The creamy yoghurt is perfectly balanced with a crunchy home made almond pangrattato and naturally sweetened berry jam. 
Granola Bowl with Lemon and Prunes
It's time to warm the oven, and roast a tray or two of sweet, golden granola. The kind that's scented with citrus, speckled with soft, black prunes. 
Almond Butter Oatmeal Bowl
Tender and velvety, these are the kind of oats to make on a slow, weekend morning. There is a dollop of almond butter and a flick of fine sea salt.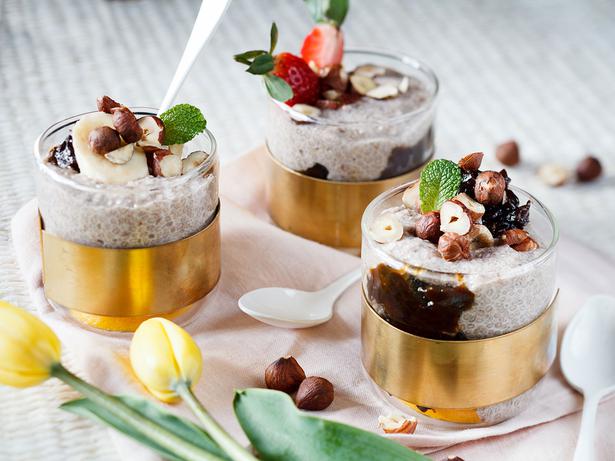 Black Rice Pudding Bowl with Banana
This sweet, sticky dessert is a great way to showcase black rice. Bananas are a soft and flavoursome accompaniment, but mango, berries or a poached tamarillo would also be delicious. 
Chia and Prune Pudding Breakfast Bowl
Chia pudding is popular on cafe menus at the moment. You may be surprised how easy it is to make. Be creative and adapt it. Prunes are a good addition but dates, banana, cinnamon or berries are also scrumptious. 
Zesty Breakfast Tabbouleh Bowl
This breakfast tabbouleh using puffed millet is light, zesty and full of great texture. Use freshly diced kiwifruit, although it can be made with almost any fruit that is in season.
Almond Milk and Honey Porridge Bowl
Try Angela Casley's tasty warming porridge for an easy-made breakfast.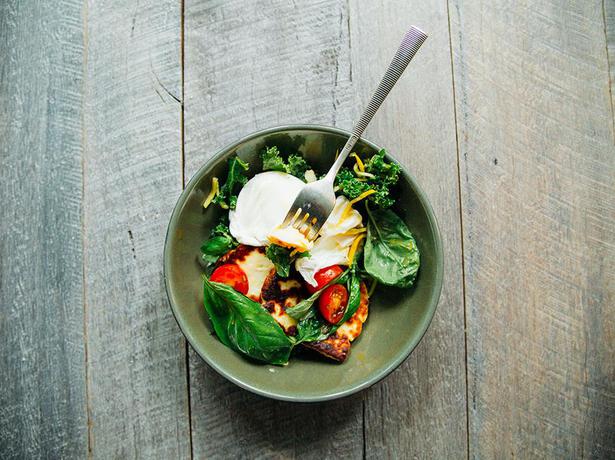 Zucchini and Halloumi Breakfast Bowl 
Try this delicious breakfast recipe from Bondi Harvest
Ful Medames Breakfast Bowl
Ful (pronounced "fool") is Arabic for "beans". This dish is served all over the Middle East; sometimes the beans are left whole and served as a hearty breakfast stew with lemon and garlic, and sometimes, like in this recipe, they are mashed to a rough paste and scooped up with pita bread.
Grilled Spring Onions Bowl with Capers and Parmesan
Spring onions, grilled and glistening with olive oil, paired with bright notes of lemon juice and a sprinkling of salty parmesan. Add a few perfectly ripe slices of avocado to complete this salad. 
Greek Mango Parfait.
Sometimes the simplest things are the best, like this parfait recipe.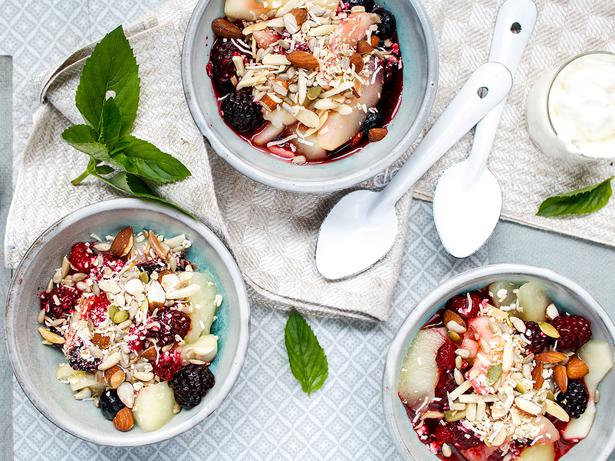 Red Berry Buckwheat Oatmeal Bowl
This nourishing breakfast is not wildly sweet, and has the perfect hint of warming spices. Wonderful topped with a dollop of thick and creamy natural yoghurt and a drizzle of honey or pure maple syrup. 
Apple Crumble Bowl with Backberries
This easy apple crumble recipe is perfect for warmer days and can be put together at the last minute. 
Vegetable and Tofu Miso Bowl
Tofu helps to makes this simple soup a little more substantial and brings a unique texture. Fill a container with this soup and take to work for lunch, or have as an afternoon snack when you get the munchies. 
Paleo Power Bowl
Annabel Langbein shares this delicious meal for on-the-go.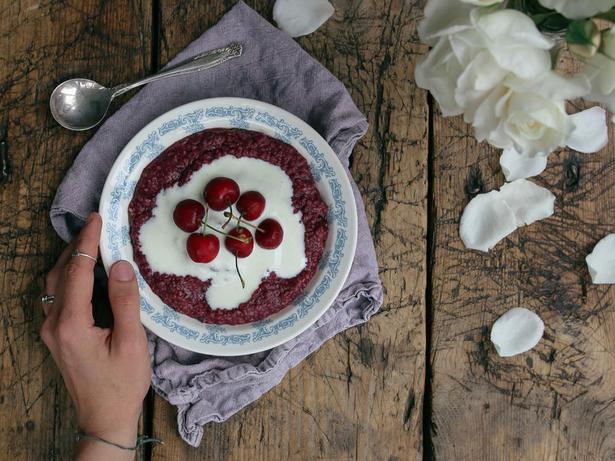 Maple Roasted Granola Breakfast Bowl with Apricots and Figs
This maple and coconut oil roasted granola is made entirely out of seeds, nuts, coconut and dried fruit, making it free of gluten, grains, refined sugar and dairy.
Wholegrain Muesli Bowl
This is the recipe (always doubled for the holidays) that has been churned out for years in Angela Casley's family — the only thing that has changed is the introduction of coconut oil. Eat it with the home-preserved fruits that are great to pack when travelling. 
Sweet and Salty Bircher Muesli Bowl
Try this nutritious bircher muesli for an energy-filled day.
Share this:
More Food & Drink / Recipes