Breaking Bread: The sisters behind the all-natural brand Were Bros
Stylish twins Carter and Harriet Were are keeping busy with their all-natural, sustainably grown food and apparel brand.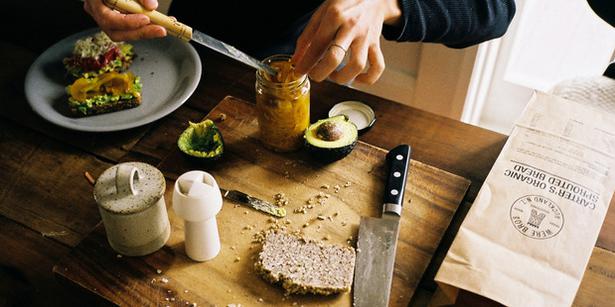 Thursday June 5, 2014
Scroll through Carter Were's Instagram feed and you're presented with envy inducing images of fresh food (fish and chips is tuna ceviche and baked kumara fries with home-made plum chilli sauce), piercing crystal-clear blue waterholes flanked by snow-capped mountains, calm beaches surrounded by dense forest, her identical twin sister's 11-month-old pitbull terrier, Mabel, running through daisy fields and fresh coffee served outside deserted wooden shacks along Coromandel Peninsula.
They are the kind of sensory overloaded images Tourism New Zealand would be proud to call its own, but for 24-year-old Carter and her twin Harriet, they are simply the backbone of their new family company, Were Bros, a brand built on ideals of self-sufficiency that date back to their great-great-great-grandfather, Charles.
He was a butcher who started Were Bros Christchurch in the mid-1880s as an all-natural soft-drink label (think home-made lemonade and ginger beer) with the help of his 13 children.
One-hundred-and fifty years later it is being re-appropriated - label and all - by the twins into a one-stop shop for all-natural, sustainably grown food and apparel.
Every Wednesday morning Harriet wakes at 4.30 to help Carter make 80 loaves of Were Bros' gluten-free organic sprouted bread. She sells it at Little Bird cafe in Kingsland. Soon, it will be available on Were Bros' website.
It took Carter two years to perfect the recipe, which consists of buckwheat that she sprouts herself, blended linseed or flaxseed with coconut oil and sea salt.
"The hardest part was figuring out quantities and how long to bake it for to make sure it would stick together when you toast it," explains Carter, who began making her own bread as a hobby while working at Sydney's famed Bourke St Bakery, before moving back to New Zealand a little over a year ago.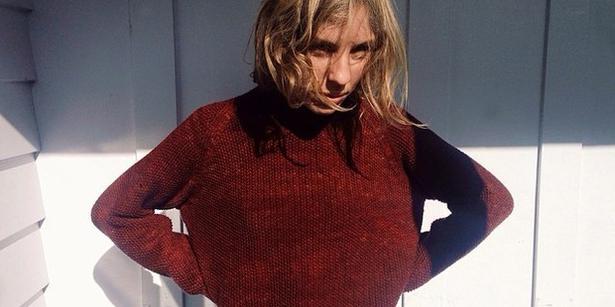 One "really filling and dense" loaf goes for $15.50, and Carter says she's struggling to keep up with demand.
"Sprouted bread is lower in starch, and has higher proportions of other nutrients, like protein, vitamins and minerals. Plus it's great for people with allergies and lasts at least 10 days in the fridge."
She has just finished making her own starter for a new Were Bros sprouted sourdough bread using pumpkin and sunflower seeds. "I haven't seen a dense sourdough before. I like using ingredients no one else is using, and putting them together in a way no one else is," she says.
Meanwhile, Harriet's Handknits, which the duo expect to launch under the Were Bros name and on its website this spring, will include all-natural cotton jumpers, French-style underwear sets and even swimsuits ("They just take a little longer to dry than Lycra togs") that Carter will test herself on a trip to Greece in June.
After finding vintage patterns that she loves, Harriet, who also works as a photographer, sets about "modernising" them before having the designs hand-knitted by two 80-something-year-old Auckland women, who are happy to share their long-forgotten family secrets with the twins.
"That's what's cool about being in New Zealand. There is less competition and more people willing to help. So, if you have an idea and are able to do that one idea really well, there is more space for growth - and there is actually a chance you can do well from it," says Carter, who, when she gets back from working on an organic farm in Greece this August, will complete a permaculture course in order to expand Were Bros into other sustainable areas.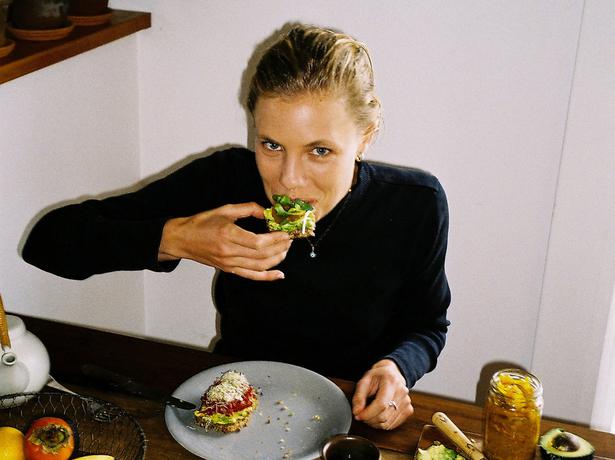 "I'm becoming more interested in the growing of food, and a way of living sustainably and self-sufficiently, where you have a set of systems in place to eliminate waste.
"Nowadays, people are becoming more aware of where their food comes from. They go out of their way to find natural produce and products, and that's what Harry and I want to provide, in all areas of life."
Despite not having a university degree ("I get bored easily, and I can't sit still in a classroom," she admits), Carter has a hungry appetite to learn.
"I want to know all the practical stuff; how to live."
Their grandfather's kiwifruit farm in Hikuai will be Were Bros' first large-scale challenge. "There's a little hut there where the kiwifruit workers used to sleep. I want to fix it up so it's liveable for weekends, and I want to grow vegetables, plant fruit trees, farm animals that I'd eat, make cheese and, hopefully, have people up there who are keen to help out." 
Share this: