Brioche Pudding Recipe with Apricot
Try Angela Casley's tasty take on bread and butter pudding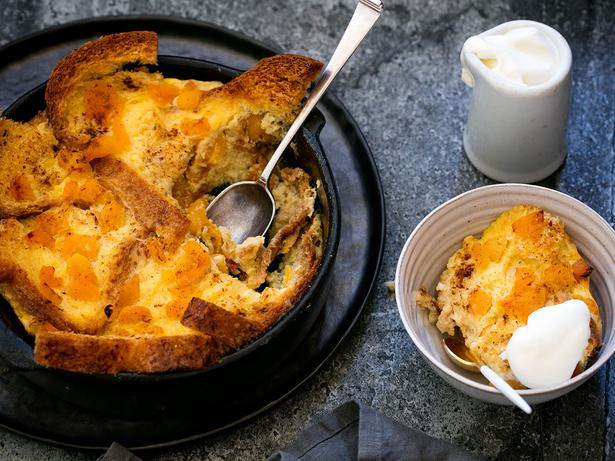 Friday June 3, 2016
BRIOCHE PUDDING WITH APRICOT
Serves 6
• 1 cup chopped dried apricots
• 3 eggs
½ tsp vanilla
• ½ cup sugar
• 1 tsp cinnamon
• 250ml cream
• 250ml milk
• 8 slices brioche, buttered
• Icing sugar to sprinkle
• Whipped cream to serve
1. Preheat an oven to 170C. Butter a 1 litre oven proof pudding bowl.
2. Pour boiling water over the apricots and allow to sit for 20 minutes, then drain.
3. In a bowl whisk the eggs, vanilla, sugar, cinnamon, cream and milk.
4. Cut the brioche into pieces. Layer it into the pudding bowl with the apricots and egg mixture pressing the brioche down to cover it with wet mixture. Place into the oven for 35-40 minutes until puffed and set. Allow to sit for 5 minutes before serving.
5. Serve dusted in icing sugar with whipped cream.
Share this:
More Food & Drink / Recipes