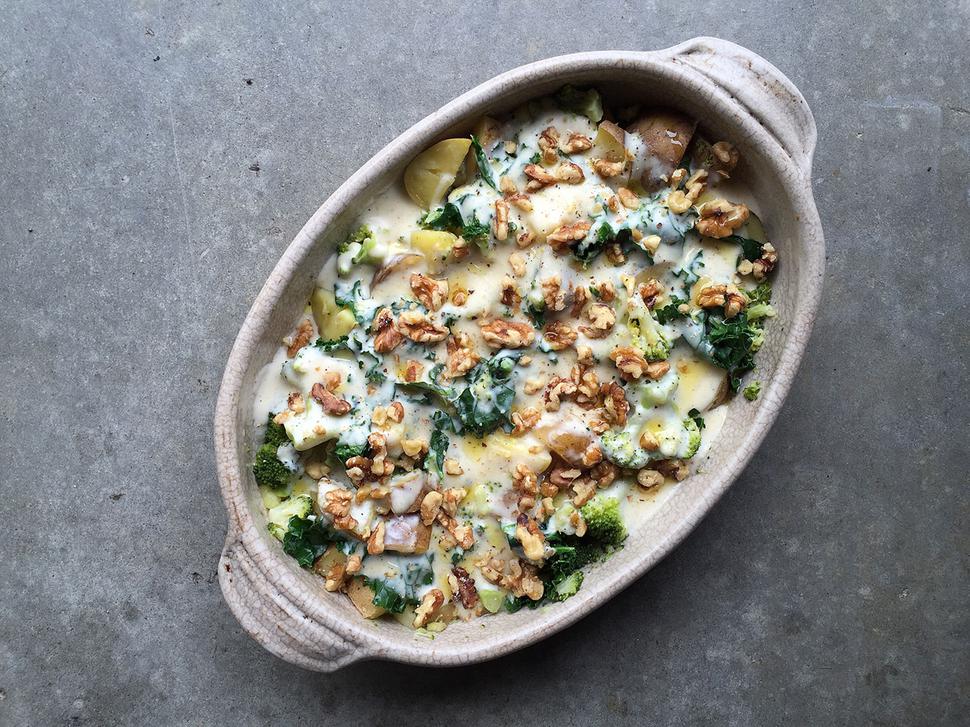 Broccoli Recipes That Make It Easy To Eat Your Greens
Highly underrated and definitely delicious, give humble broccoli a go on the menu
Monday July 30, 2018
Rustic Winter Vegetable Bake
Meet your new favourite side dish. Broccoli, potato and kale are cooked until ridiculously tender and then hidden under a blanket of luxurious béchamel. Swoon.
Broccoli Tempura & Pea Dip
If eating your greens is the name of the game, this dish has you covered. Dip crispy tempura broccoli into pea and Japanese mayo dip for a Kermit-coloured snack or nibble. 
Quinoa & Broccoli Salad With Blue Cheese Dressing
What's one way to ensure you enjoy a healthy salad? Pair it with blue cheese dressing of course. Top with grilled chicken or steak if you need a little extra protein kick.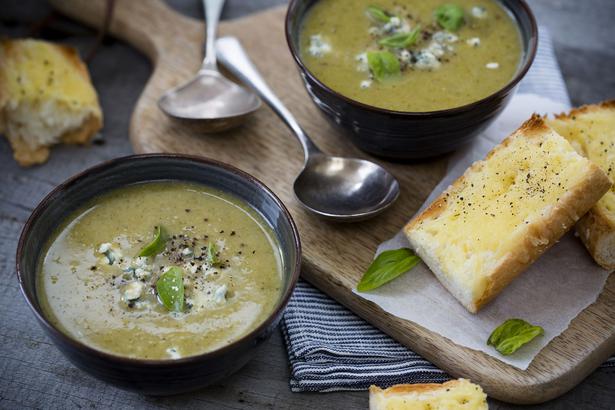 Broccoli & Blue Cheese Soup
Walking the fine line between nourishing and decadent, this broccoli soup is served with blue cheese crumbled through and cheesy toast for dipping. 
Raw Broccoli & Smoked Salmon Salad 
If you're yet to try broccoli raw, this salad is the perfect excuse. Crunchy and wholesome, this gluten-free salad can also be easily adapted to suit vegan diets. 
Green Slaw With Asian Dressing 
Put a serious dint in your 5+ a day goals with this crunchy green slaw. Asian-inspired dressing, toasted seeds and fresh herbs round out this healthy side.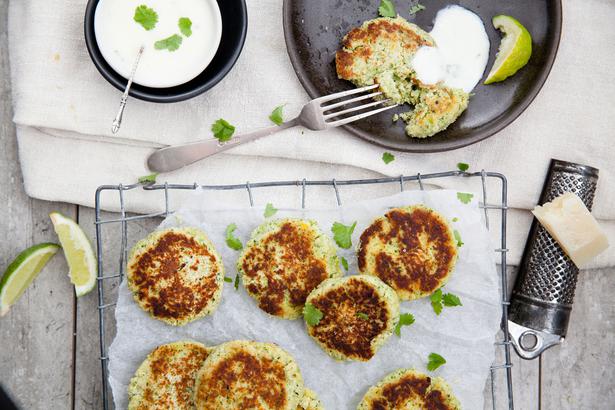 Broccoli & Coconut Fritters
Who would guess the broccoli we have been steaming through the winter months can become a tasty gluten-free fritter with just a few other ingredients?
Seared Steak With Broccoli & Spinach
When the clock is ticking, this salad recipe is your best friend. Simply blanch the broccoli, sear the steak then toss everything else together to create a quietly impressive meal. 
Roast Cauliflower & Broccoli Florets With Two Cheeses
Cruciferous cousins cauliflower and broccoli join forces to create this simple side dish. You can't go wrong with two cheeses, golden breadcrumbs and crunchy nut topping.  
Share this:
More Food & Drink / Recipes