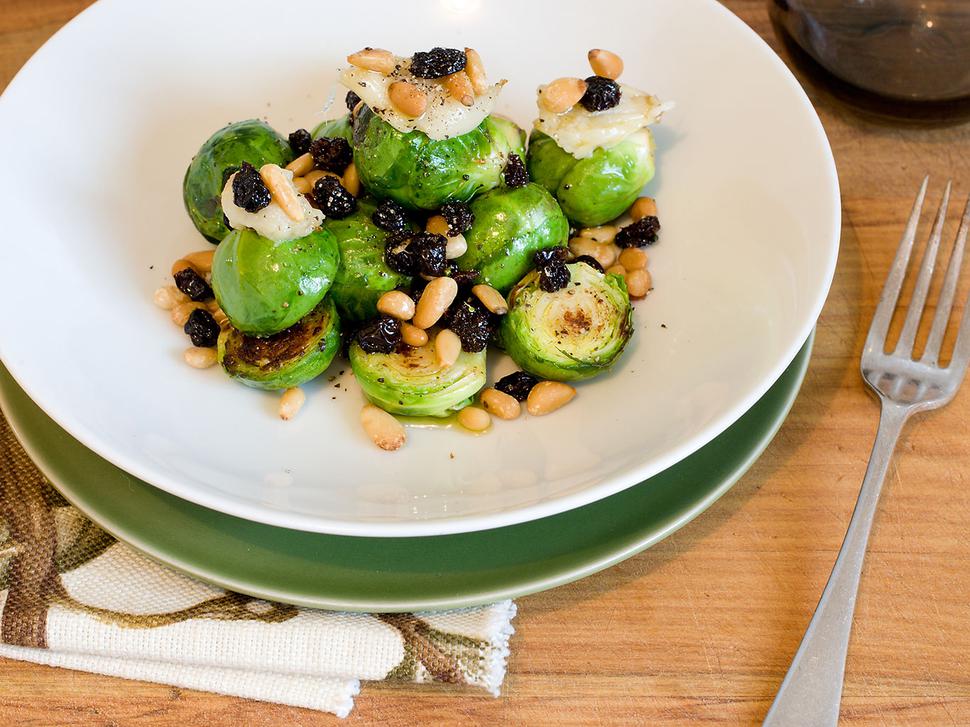 Brussels Sprouts Recipe with Roasted Garlic and Pinenuts
The flavours are a perfect combination in a salad
Friday May 28, 2010
BRUSSELS SPROUTS WITH ROASTED GARLIC AND PINENUTS
Serves 4
• 1 head of garlic 
• 20 small brussels sprouts 
• 1 Tbsp olive oil 
• 1 Tbsp walnut oil 
• Salt and freshly ground black pepper 
• ½ cup pinenuts 
• ½ cup currants
1. Preheat oven to 200C. Remove the outer layers of papery skin from the head of garlic. Slice just enough off the head to expose the garlic cloves then season and wrap in tinfoil. Bake for 30 minutes then cool and squeeze the flesh out of the skins.
2. Meanwhile, toss the sprouts in walnut and olive oil. Season and place in a roasting dish, cook for 15 minutes then add the pinenuts and currants. Return to the oven for a further 5 minutes.
3. Pile the sprouts, pinenuts and currants on to a serving dish, drizzle with oil leftover in the pan and top with garlic.
Share this:
More Food & Drink / Recipes