Brussels Sprouts Salad Recipe with Fresh Mozzarella
Try Amanda Laird's tasty Salad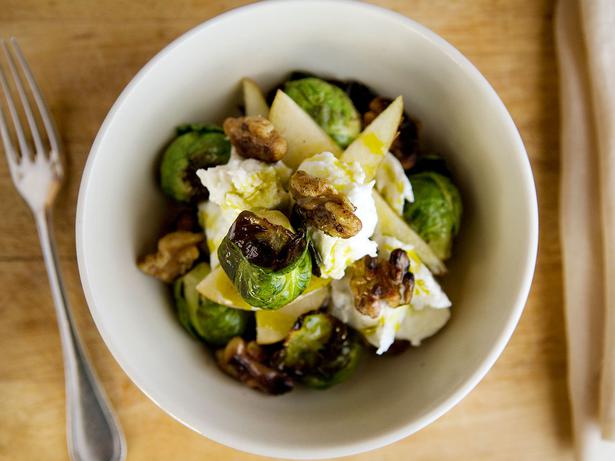 Wednesday June 17, 2009
BRUSSELS SPROUTS SALAD WITH FRESH MOZZARELLA
Serves 2 
• 12 small brussels sprouts
• 1 Tbsp butter
• 100g mozzarella cheese
• 1 pear
• 60g walnuts
• juice of 1 lime
• 1 drizzle of avocado oil 
1. Preheat the oven to 200C. 
2. If the sprouts are large, cut in half. 
3. Place in a baking dish, dot with butter then season and roast for approximately 15-20 minutes depending on the size.
4. Tear the mozzarella into pieces. Core and slice the pear.
5. To serve, plate the sprouts with any remaining buttery juices from the pan, then add the mozzarella, the pear and the walnuts. 
6. Squeeze the lime juice over each dish and then drizzle with avocado oil. Season and serve.
Share this:
More Food & Drink / Recipes