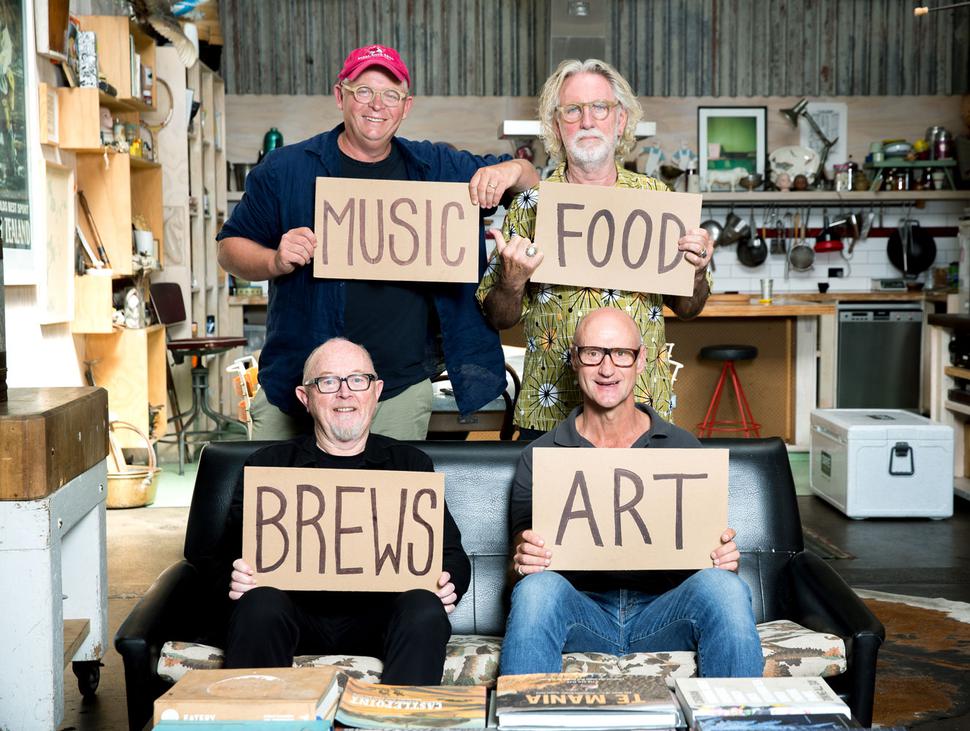 Al Brown's Unmissable Food, Music & Art Festival
Local legends Dick Frizzell, Dave Dobbyn and Geoff Ross join Al Brown for this exciting food festival in a secret location
Wednesday Jan. 17, 2018
Chef Al Brown says he named his brand new food, music, and art festival with "tongue firmly in cheek" after living vicariously through his friends' adventures at Nevada's infamous gathering, Burning Man.
Inspired by the freedom and creativity of its namesake, Burning Lamb combines some of New Zealand's top talent, with Dick Frizell, Dave Dobbyn, Moa Beer's Geoff Ross, artist Owen Dippie and performers from The Dust Palace all on board, with Viva as its proud media partner. 
Events kick off on Saturday March 10 at a secret location just outside of Auckland, in the idyllic setting of a huge tropical food forest Al has discovered.
Here you can expect the unexpected, but delicious food, wine and cocktails, live music, and daring entertainment are all guaranteed to be on the menu.
Al says the idea has been on his mind for a long time, describing it as a "party for grown-ups, without the push and shove".
"We feel like there are not many things for our age group — there's music festivals and wine festivals and bits and pieces but this is more about discovery with a more relaxed vibe."
READ: Al Brown's Tempura Scallop Butties
Travel is included in the ticket, and Al says the location they've chosen is "simply extraordinary".
"It's just a really, really unique space with mature trees, it's slightly maze-like, you drift through the property and find certain areas so it lends itself to this sort of thing."
He says it will involve "a real sense of discovery" as people wander around the property watching live music and art installations, visiting food and cocktail stands, and meeting friends, without the rush and stress that typical music festivals can hold.
READ: Fishing For Al Brown's Top Seafood Tips
"Everyone's just cruising, drifting, enjoying bits and pieces, discovering things, hanging out, meeting people in a really mellow, beautiful environment and then we all drift in together for dinner."
Which is where the name becomes quite literal: "We're going to have 24 lambs on crucifixes - hence the play on words. And we'll have salmon on manuka over fire as well."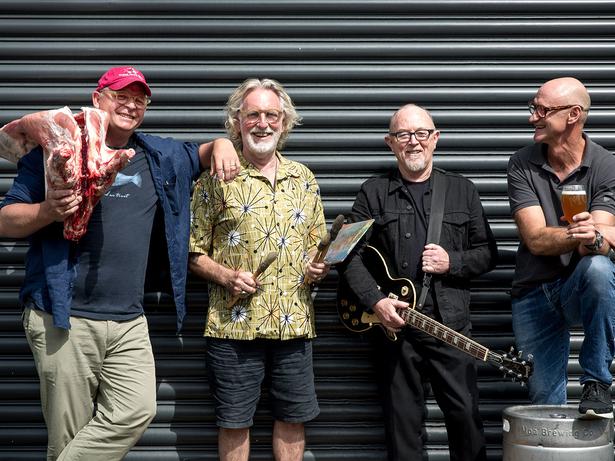 Karven craft distillers will be sending their best mixologists to make magic with their New Zealand botanical gin, starka vodka and vermouth.
"It's an idea that's been sloshing around in my brain for a number of years and we finally have the right people to put it together," Al says. 
"So many things will happen throughout the day and into the night and you'll come away going 'Oh my god, that was unbelievable'." 
What: Burning Lamb
When: Saturday, 10 March
Where: It's a secret
Connect: Facebook, Instagram or Burninglamb.co.nz
Tickets: $350, available in limited numbers from iTicket.co.nz. Email info@burninglamb.co.nz for group bookings. 
Share this: