Butter Bean Hummus Recipe
Try Angela Casley's creamy hummus is delicious with crostini or crackers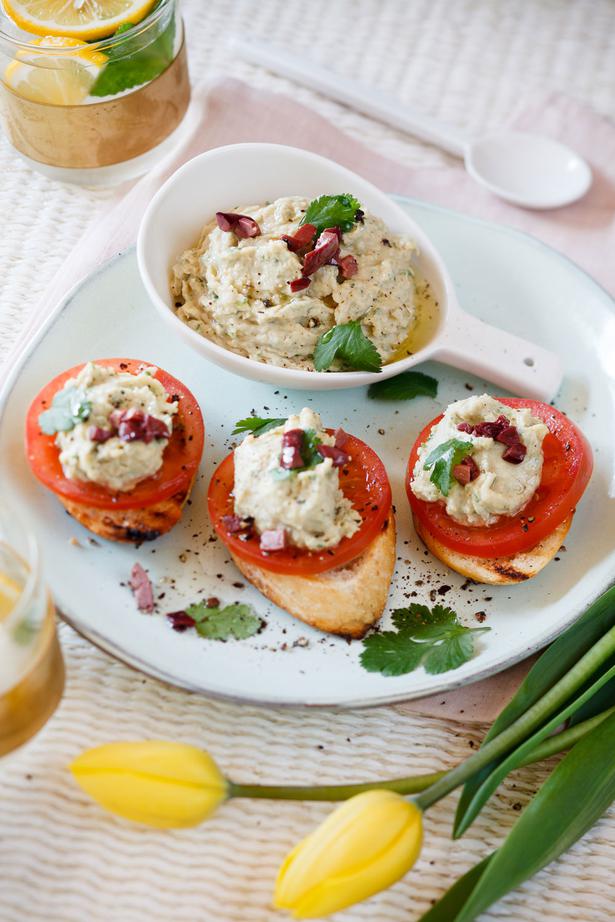 Thursday Sept. 17, 2015
This creamy butter bean hummus is perfect for when guests pop in for a drink. A can from the cupboard, a couple of pantry staples and herbs from the garden are the basics of this tasty dip. It's perfect with crostini or crackers or you could try dolloping it on the side of a salad or in a pita pocket with lamb.
BUTTER BEAN HUMMUS
Makes 2 cups
1 ½ cups butter beans, drained
1 clove garlic chopped
1 tsp lemon zest and 2 Tbsp lemon juice
2 Tbsp chopped parsley
2 Tbsp tahini
2 Tbsp olive oil
1 Tbsp water
Salt and pepper, to taste
1. Place butter beans, garlic, lemon, parsley, tahini, oil and water in a food processor and blitz until smooth. Season with salt and pepper.
2. Serve on crostini or crackers, on the side of a salad or as a dip.
Share this:
More Food & Drink / Recipes