Buying wine online
Jo Burzynska weighs the pros and cons of picking bottles from the comfort of your armchair.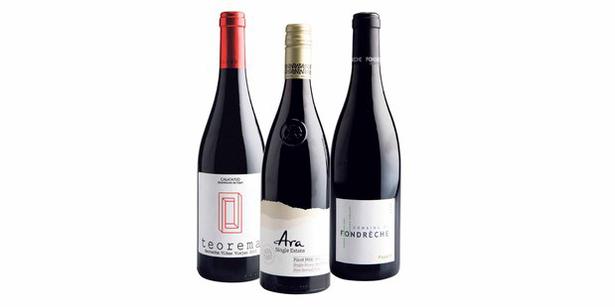 Friday Aug. 22, 2014
If you're seeking out wines to buy from the comfort of your home, thousands of bottles are just the click of a mouse, swipe of a tablet or tap of a smartphone away. Step outside and the merging of e-commerce and social media means wines may increasingly come looking for you.
New Zealanders are now voracious consumers of online products. According to a Nielsen study released last month, over half of the population shops online, while 139,000 New Zealanders aged over 18 have purchased alcohol via the internet in the past 12 months (Nielsen Consumer and Media Insights Q2 2013-Q1 2014).
Wines are now available on the country's most popular shopping websites, from Trade Me to daily deal sites. A number of the latter now boast their own wine sections, such as heraldwine.co.nz, GrabOne Bottle, Groupon Cellar and 1-Day's wine section, largely delivering everyday wines at discounted prices.
There is also a growing number of specialist online wine retailers, such as the well-established blackmarket.co.nz As well as offering cut-price local quaffers, through its relationship with importer Wine Direct, it also lists some exciting international wines. And if you keep your eyes peeled, you can also spot the odd amazing deal from local wineries needing to shift stock fast at prices that can be below cost.
Wineimporter.co.nz is another specialist site worth exploring for European wines. It manages to keep the prices of its interesting wine selection down by selling direct. Many bricks-and-mortar shops too now have an online presence. Although some suffer from displaying only limited or out-of-date stock, others such as Caro's are a great resource for the armchair shopper.
Wineries, whose websites can offer limited release wines that otherwise never make it beyond the cellar door, have also increasingly embraced cyber-sales.
I caught up with local online wine expert Bruce McGechan, author of Wine Marketing Online and How to Sell Wine Online, for his take on the New Zealand online wine scene.
"There's no research to say exactly how much New Zealand wine sales are conducted online, but I would guess it would be about 4 per cent," he tells me. This means we're ahead of European nations such as France, whose wine industry he estimates makes just 2 per cent of its sales online, but behind tech-savvy California where he thinks the figure is between 6 and 8 per cent.
The way the local wine industry has used the internet for sales has been fairly conventional. However, things may be set to change with the development of sophisticated online social marketing tools, such as those driving a project that's already live in the US, and McGechan himself is launching here shortly.
This service combines data collected from drinkers through their wine purchasing and social media, which will allow wineries to track down and target premium wine lovers in the area.
"For example, when a wealthy tourist who has been shown to be a premium wine consumer checks in at a local hotel, the software would let subscribing wineries know so they can make contact and perhaps invite them for a personal tasting," he explains.
"It can be spooky if you don't handle it terribly well," he acknowledges, and it does sound rather Big Brother to me.
So does all this online technology spell the end for browsing in the wine store?
"The wine industry has the same opport-unity as any other consumer market," says McGechan. "There's a slow increase in e-commerce penetration, but unlike the case of book sales, it will never account for the majority of wine sales due to the fact it's a heavy product."
That's a weight off my mind, as it must be to those running conventional wine operations. Much as I appreciate the convenience of online wine shopping, call me old fashioned, but there's nothing like the real human interaction and tasting opportunities to be had at an old-school wine store.

THREE TO BUY
A selection of great value wines that can be purchased online.
Bodegas y Vinedos del Jalon Teorema Calatayud Garnacha, Spain 2010 $12.99
There's good concentration and class to the white pepper-dusted dark berry fruit in this ripe Spanish red that belies its modest price. Available from blackmarket.co.nz.
Ara Single Estate Marlborough Pinot Noir 2012 $24.95
A more muscular style of pinot noir with rich and fresh dark berry fruit overlaid with notes of spice and herb. From stockists including countdown.co.nz and glengarrywines.co.nz.
Domaine de Fondreche Fayard Ventoux, France 2012 $20
This biodynamic blend of grenache, syrah and mourvedre from southern France is, with its plush and juicy blueberry and plum fruit and hint of spice, a veritable steal.
From wineimporter.co.nz.
Share this:
More Food & Drink / Wine & Drink